This post may contain affiliate links, which won't change your price but will share some commission.
Chia seeds are a staple in my home. I make this Easy Overnight Oatmeal Chia Breakfast Pudding at least once a week. The way they expand and turn into a gel makes them a wonderful thickening agent.
Which is why I sought out a recipe to turn some blueberries that I had on hand into a quick and tasty jam.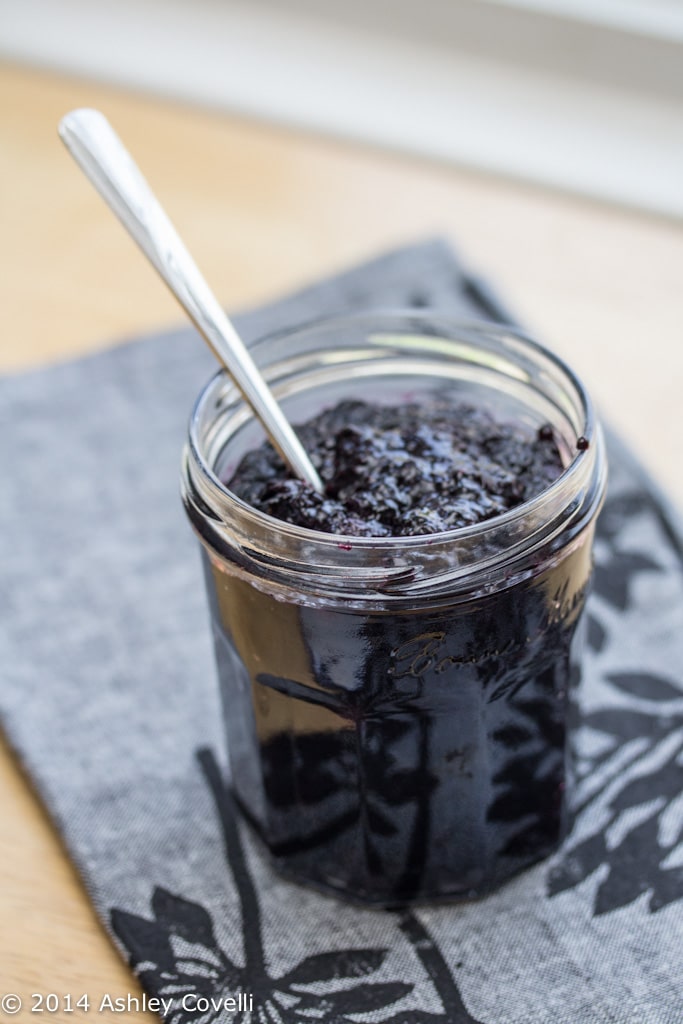 This jam comes together really quickly, but I have to warn you - the blueberries stain EVERYTHING. I rarely need to wear an apron in the kitchen, and apparently this was one of the times I should have. I totally ruined one of my favorite shirts. And it stained the underside of a butcher block that was hanging out nearby, some of my backsplash (which pretty much came clean) and was a huge mess when my son ate it. Dang.
But this jam is delicious! The vanilla flavor pairs really well with the blueberries. The texture is nice and jammy from the chia seeds, and it makes a nice amount. It was delicious in the peanut butter and jam spirals that I made for my son's lunchbox, and awesome on toast in the morning.
Just... yeah... watch out for those stains.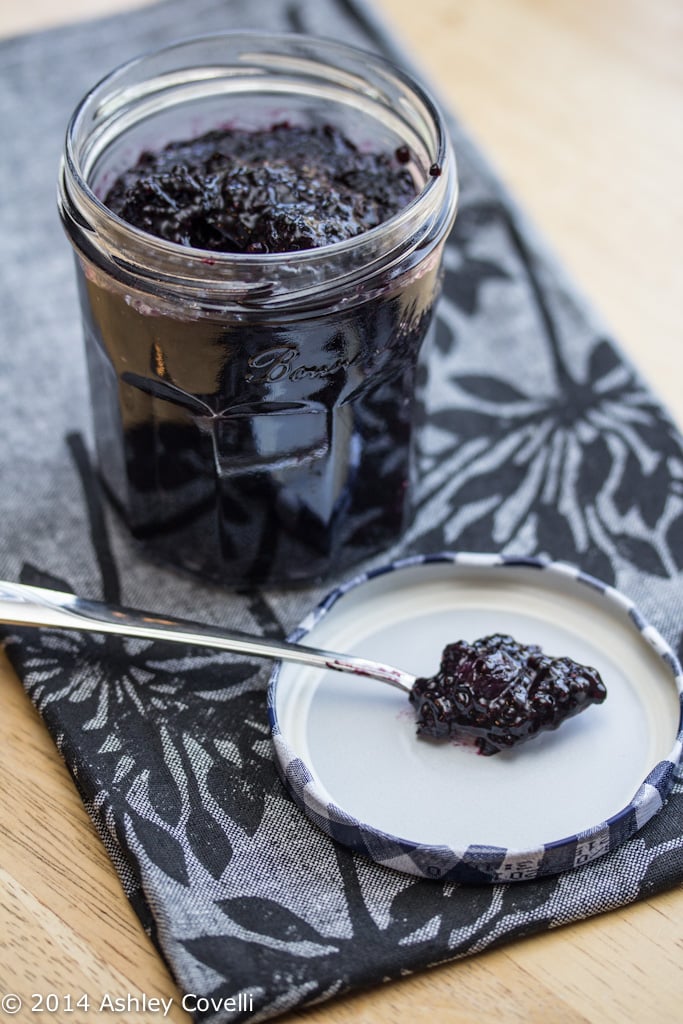 Magical Blueberry Vanilla Chia Seed Jam
Oh She Glows
Yield: ~ 1 cup
3 cups fresh blueberries
3-4 tablespoon pure maple syrup, to taste (or other liquid sweetener)
2 tablespoon chia seeds
½ teaspoon pure vanilla extract
1. In a medium-sized non-stick pot, bring the blueberries and 3 tablespoon of maple syrup to a low boil. Stir frequently, and reduce heat to low-medium to simmer for about 5 minutes. Lightly mash the blueberries with a potato masher or fork, leaving some for texture.
2. Stir in the chia seeds until thoroughly combined and cook the mixture down until it thickens to your desired consistency, or about 15 minutes. Stir frequently so it doesn't stick to the pot.
3. Once the jam is thick, remove from heat and stir in the vanilla extract. Add more maple syrup to taste if desired. Enjoy on toast, English muffins, oatmeal, vegan overnight oats, oat bars, tarts, cookies, banana soft serve, smoothies, and more. The jam should keep for at least a week in an air-tight container in the fridge.
Big Flavors Rating: 4 Stars