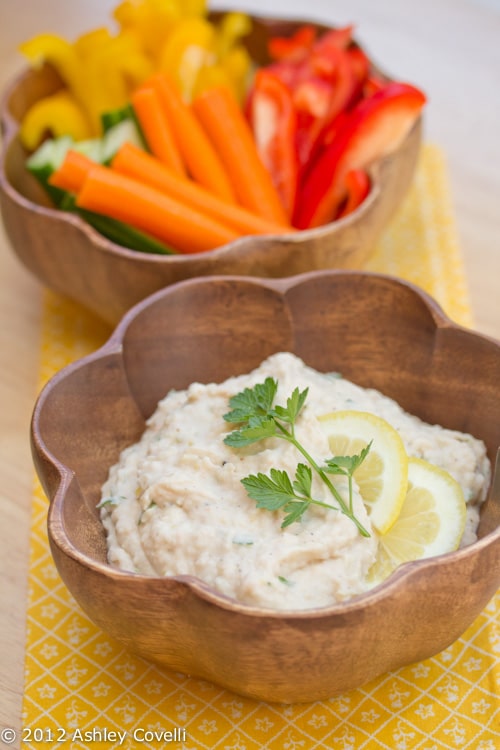 Lemon-Garlic White-Bean Dip
This post may contain affiliate links. Thank you for supporting the brands that keep me creative in my tiny kitchen!
I thought this dip looked like a good alternative to hummus. It was pretty good, but we thought it was a little too thick. Next time, I'd add more olive oil and maybe some other spices. Or I'll just try another white bean dip recipe altogether. The lemon and parsley was a nice addition.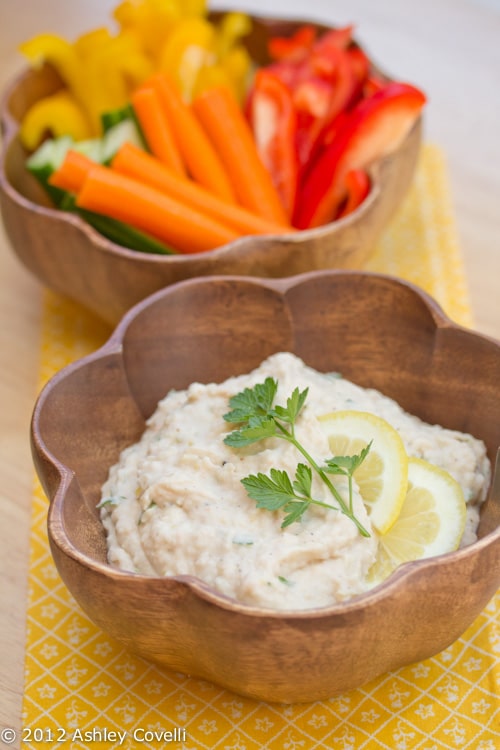 Lemon-Garlic White-Bean Dip
All You July 2011
Yield: Serves 8
Cost per Serving: $.36
1 15.5-oz. can small white beans, drained and rinsed
3 cloves garlic, chopped
1 tablespoon lemon zest $
2 tablespoons lemon juice $
Salt and pepper
2 tablespoons olive oil $
1 tablespoon chopped fresh parsley
Assorted crudités, optional
Homemade Potato Chips, optional
In a food processor, process beans, garlic, lemon zest and juice, 1/2 tsp. salt, 1/4 tsp. pepper and oil until smooth. Pulse in parsley. Season with additional salt and pepper, if desired. Cover; chill for 30 minutes. Serve with crudités or chips, if desired.
Big Flavors Rating: 3 Stars