Fresh mint and lemon brighten up this hearty pasta dinner.
Using lamb instead of beef (or in this case, in addition to beef) is such a nice way to switch things up when it comes to dinner. We really enjoyed this Blue Apron meal - the 2 meats complimented each other beautifully!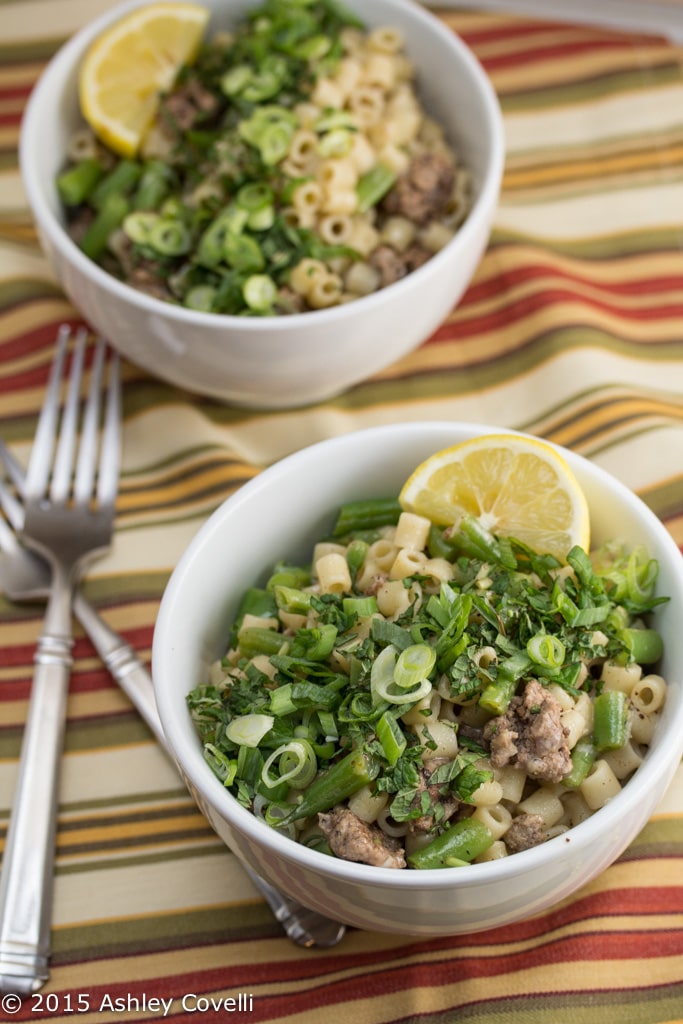 It was nice having the crisp-tender beans folded into the pasta, which gets creaminess from Parmesan cheese and a bit of butter. I wouldn't say that this actually reminded me of risotto, but it definitely was a big bowl of comfort food.
Just a note – the recipes from Blue Apron call for "1 bunch" of herbs, and that correlates to the size of the "bunch" they send if you're using their service (which I'm absolutely in love with!). I'd say their bunches are about 1-2 tablespoons. When it calls for a "large bunch", it's usually about twice that amount.
7 Ounces Ground Lamb & Beef Blend
5 Ounces Ditalini Pasta
6 Ounces Green Beans
3 Cloves Garlic
1 Spring Onion
1 Lemon
1 Bunch Mint
1 Tablespoon Butter
¼ Cup Grated Parmesan Cheese
See Blue Apron for the full recipe.