This post may contain affiliate links, which won't change your price but will share some commission.
Truth be told, the one surefire way to get to my husband's heart is to pretty simple: roast a whole bird.
Doesn't matter what type of bird, he's an equal opportunity fowl-eater. See the end of this post from 2009 for Exhibit A.
We always keep it classy, obviously 😉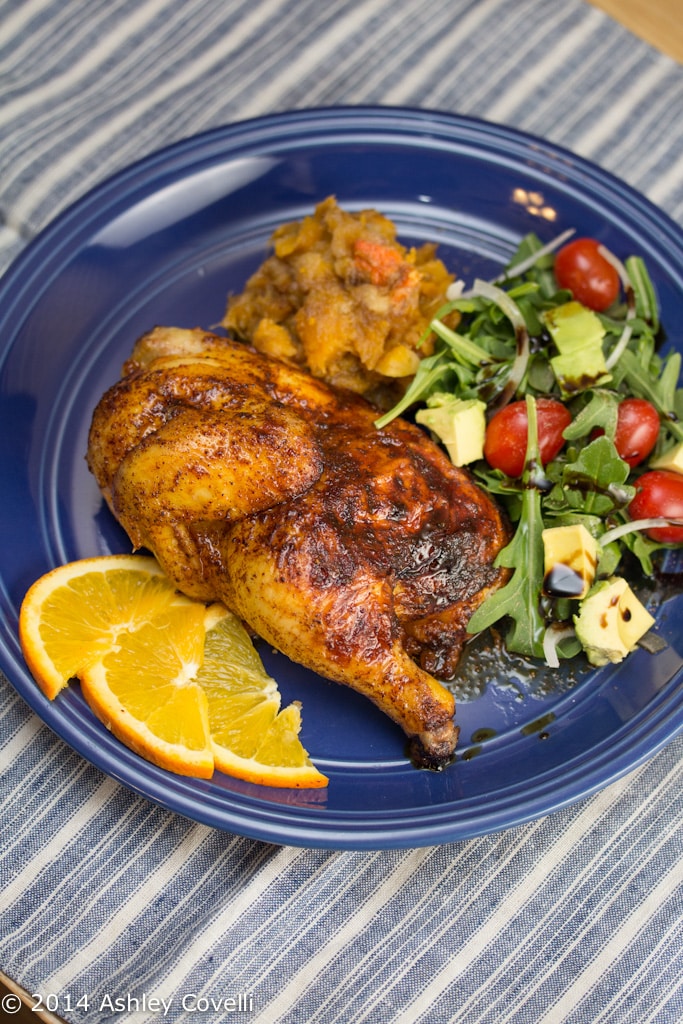 I've only cooked with Cornish Hens twice before, as they're sometimes difficult to come by. I prefer chicken or turkey, but I know that Dino absolutely loves these adorable little game hens.
So when I found a pack of them on sale, I knew I had to snatch 'em up and get cookin'!
This recipe was really easy to put together. The hardest part is cutting the hens in half. The spiced honey butter was incredibly flavorful, and the meat was nice and juicy. He absolutely loved this meal! I served it with Cinnamon Roasted Butternut Squash and a baby arugula salad.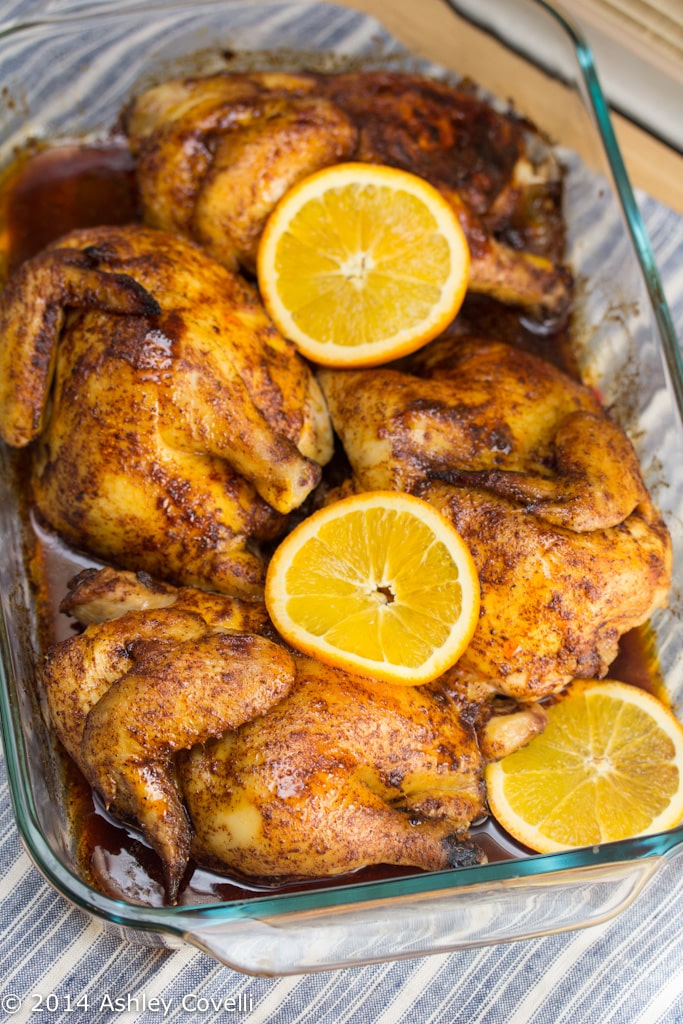 Juicy Cornish Game Hens
Food.com - Chuck in Killbuck
Total Time: 1 hr
Prep Time: 15 min
Cook Time: 45 min
Servings: 4
4 tablespoons butter
3 tablespoons honey
4 teaspoons chili powder
1 tablespoon orange juice
2 Cornish hens, halved
salt and pepper, to taste
Preheat oven to 350°F.
Melt butter and stir in honey and chili powder; mixing well.
Stir in orange juice, salt and pepper and remove from heat.
Cut each hen into two halves.
Rinse well and pat dry with paper towels.
Place hens in baking dish, skin side down, and place in oven for 6-8 minutes.
Turn hens over and baste generously with all of the mixture.
Bake for approximately 45 minutes or until well browned.
Big Flavors Rating: 4 Stars