This post may contain affiliate links, which won't change your price but will share some commission.
I don't know if I've ever had limeade before, and I had bought a bunch of limes for mojitos, so I picked up a few more to make a batch. It was really good! It's tangier than lemonade, and nice and refreshing for a hot summer day. I didn't particularly taste the honey, so I think the title is a little bit misleading, but it was good nonetheless.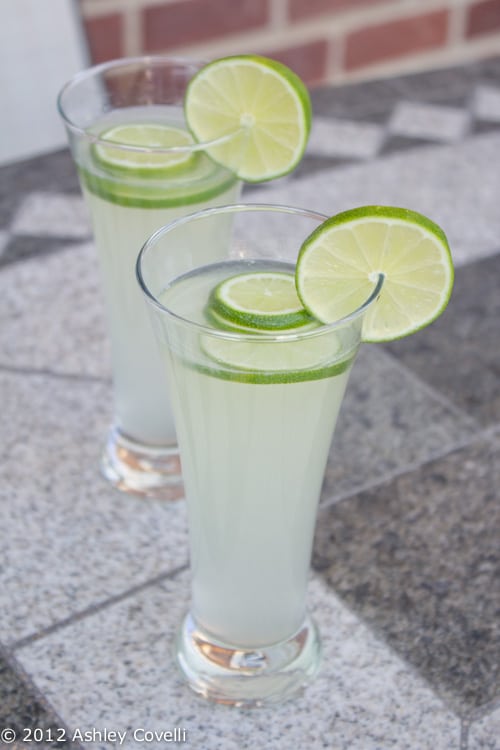 Honey Limeade
Allrecipes - NIKKY_1ST
"A refreshing drink on a hot day. Serve over ice."
Prep Time: 15 Min
Ready In: 15 Min
Original Recipe Yield 6 servings
1 cup lime juice
5 cups water
⅔ cup white sugar
2 tablespoons honey
In a pitcher, combine lime juice, water, sugar and honey. Stir until sugar is dissolved. Chill in refrigerator.
Nutritional Information
Amount Per Serving Calories: 118 | Total Fat: 0g | Cholesterol: 0mg
Big Flavors Rating: 4 Stars