This post may contain affiliate links, which won't change your price but will share some commission.
I've made salted caramel a few times before, but this method was new to me. I didn't stir it a ton at the beginning, but once the sugar started to get some color, I definitely kept it moving around.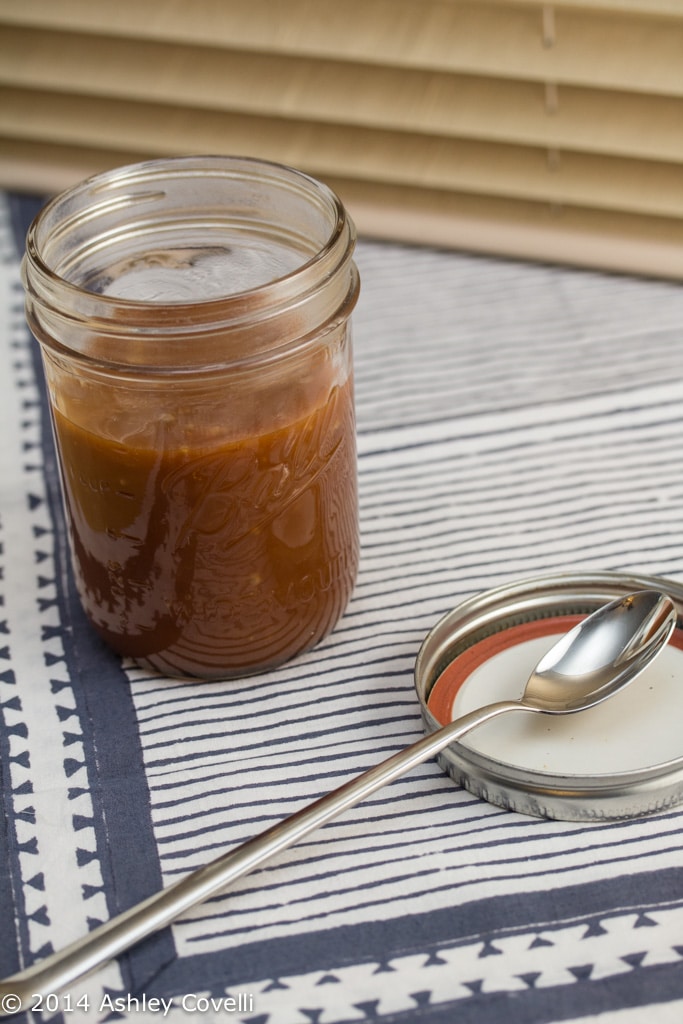 I didn't have salted butter, and I wanted to make sure my salted caramel tasted salted, so I added an additional ¼ teaspoon of salt.
This turned out beautifully! Every time I had to go back into the jar to get some more to heat up, I ended up snacking on it cold, too. It would be good on so many different desserts, but is equally delicious delivered to your mouth directly via spoon. Or finger. No judgement here.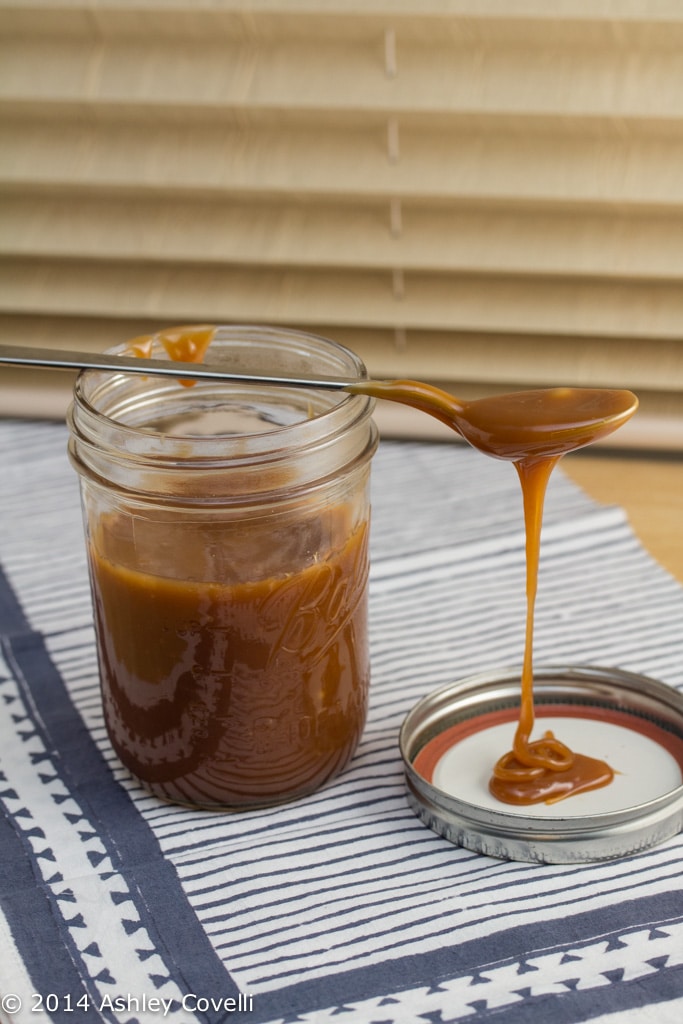 Homemade Salted Caramel Sauce
Sally's Baking Addiction
1 cup (200g) granulated sugar
6 Tablespoons (90g) salted butter, cut up into 6 pieces
½ cup (120ml) heavy cream
1 teaspoon salt
1. Heat granulated sugar in a medium saucepan over medium heat, stirring constantly with a rubber spatula.
2. Sugar will form clumps and eventually melt into a thick brown, amber-colored liquid as you continue to stir. Be careful not to burn.
3. Once sugar is completely melted, immediately add the butter. Be careful in this step because the caramel will bubble rapidly when the butter is added.
4. Stir the butter into the caramel until it is completely melted, about 2-3 minutes.
5. Very slowly, drizzle in ½ cup of heavy cream while whisking. Since the heavy cream is colder than the caramel, the mixture will rapidly bubble and/or splatter when added.
6. Allow the mixture to boil for 1 minute. It will rise in the pan as it boils.
7. Remove from heat and stir in 1 teaspoon of salt. Allow to cool down before using.
8. Cover the caramel tightly and store for up to 2 weeks in the refrigerator. Warm the caramel up for a few seconds before using in a recipe.
Big Flavors Rating: 5 Stars