This post may contain affiliate links, which won't change your price but will share some commission.
This is another recipe that I found in the cookbook that came with my Vitamix. It's super easy to put together, and turned out really well! We seasoned it up with salt and a good amount of pepper at the end, and it made it even better. This is a great low-maintenance recipe that will definitely be a repeat for busy weeknights. I also think I can add a few things to it to make it taste even better, but this is a great start. I served it with the remaining Avocado Egg Rolls with Chipotle Ranch Dipping Sauce. Yum!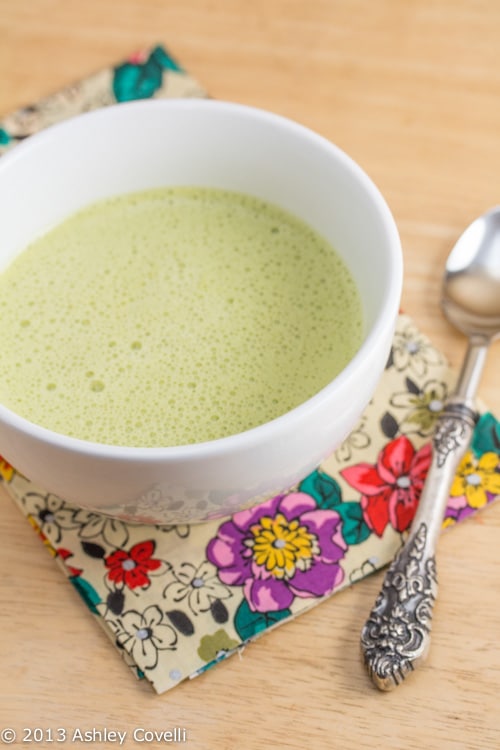 Garden Pea Soup
Vitamix
Yield: 4 cups (960 ml)
3 ⅔ cups (880 ml) chicken or vegetable broth
2 (276 g) small russet potatoes, scrubbed, quartered
⅔ cup (40 g) fresh sweet peas or ¼ package frozen sweet peas
2 tablespoons large shallot or small onion, chopped
¼-inch (.6 cm) strip of lemon peel
1. Cook potatoes, peas, and shallot with 2 cups (480 ml) of broth in a saucepan until the potatoes are tender.
2. Place cooked ingredients, remaining broth, and lemon peel into the Vitamix container and secure lid.
3. Select Variable 1.
4. Turn machine on and slowly increase speed to Variable 10, then to High.
5. Blend for 30-45 seconds until smooth.
Big Flavors Rating: 4 Stars