This post may contain affiliate links, which won't change your price but will share some commission.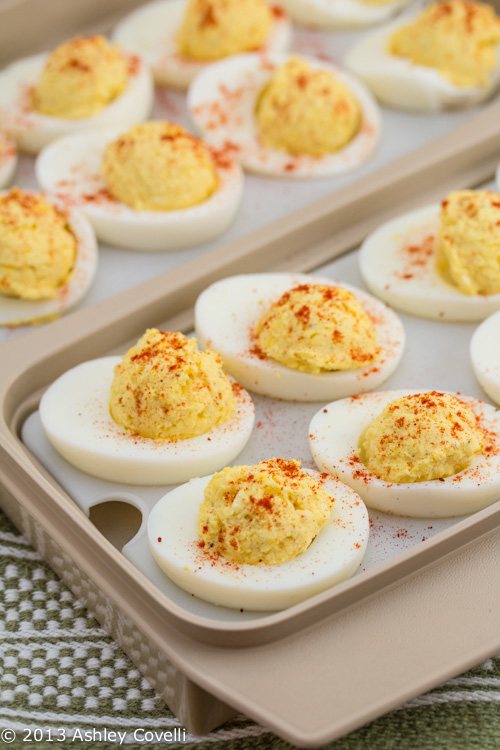 I will use just about any excuse to make a batch of deviled eggs, and Easter is no exception! I'm so glad I sat down with my grandma a few years ago to watch how she made these. And I love taking deviled eggs to go in the awesome Tupperware tray that she passed on to me when she moved to a smaller apartment. These things always disappear quickly, so make a bunch! I usually boil 9 eggs (since the tray holds 8 and one almost always breaks on me).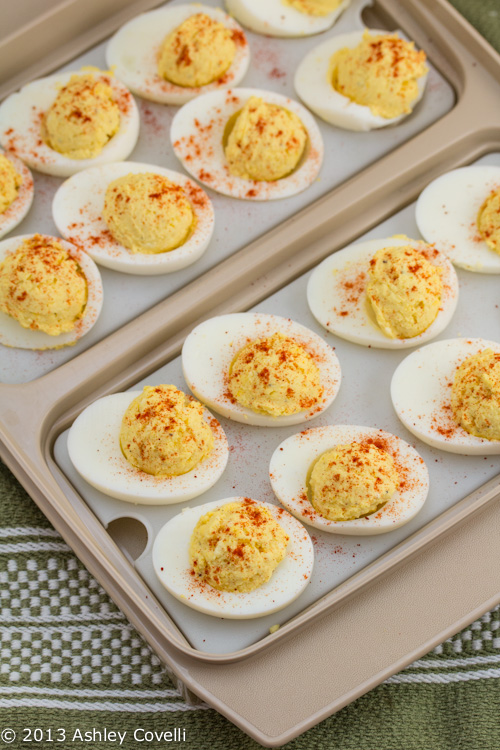 Deviled Eggs
Grandma
eggs, hard boiled
yellow mustard
white vinegar
sugar
miracle whip light
salt
black pepper
paprika, for garnish
This one you kind of have to do by taste – mash up the cooked egg yolks and mix with a big blob of Miracle Whip, a splash of white vinegar, a sprinkle of sugar, a squirt of yellow mustard, and salt & pepper. Mix it all in a bowl and put it back in the hollowed out eggs and top with paprika.
Big Flavors Rating: 5 Stars
Since I don't have exact measurements, I snapped a photo of the bowl before I mixed everything together to give you a general idea of how much to add (for 9 egg yolks):