This post may contain affiliate links, which won't change your price but will share some commission.
Mark Bittman knows how to lure me in. He has an entire cookbook full of short and sweet recipes, broken down by season, that can be on your table in 20 minutes or less.
Yes, please.
This soup was the perfect accompaniment to some leftovers that I reheated on the day of  a snow storm. The recipe was incredibly easy to follow, and with the help of a pre-peeled and halved squash, came together in a snap.
I used 4 cups of chicken stock and 1 cup of water, but I think this would be great with vegetable stock, too. I even think it could work with frozen, pre-cut squash. The coconut milk makes it creamy without actually adding any dairy. Definitely add a bit of salt and freshly cracked black pepper at the end to bring it all together. Even my two-year-old loved this. He was slurping it down and asking for more!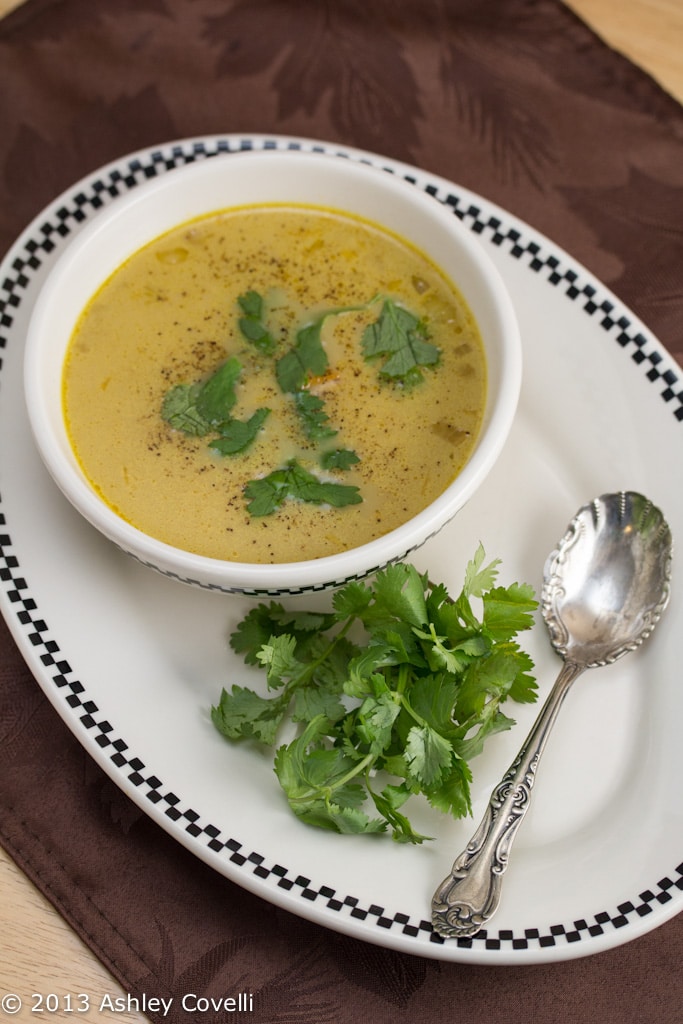 Curried Coconut-Butternut Squash Soup
Mark Bittman's Kitchen Express
You can buy pre-peeled, precut squash, and just cut it down into quarter-inch pieces.
Cook two cups of chopped squash in a few tablespoons of vegetable oil, along with a diced onion, a teaspoon of cumin, a half teaspoon of cinnamon, and a teaspoon of curry powder (or more to taste). Cook the vegetables and spices until the onion is soft, about three minutes. Add five cups of chicken broth of water and a cup of coconut milk; bring to a boil and cook for about six minutes or until the squash is tender and easily pierced with a knife. Serve the soup topped with fresh cilantro and crusty bread or a scoop of rice.
Big Flavors Rating: 4 Stars