This post may contain affiliate links, which won't change your price but will share some commission.
Tender citrusy, garlicky roast pork is layered with pickles, ham, Swiss cheese and a slathering of grainy mustard and sandwiched between crusty bread.
We had a bit of Mojo Marinated Pork leftover, and I thought it would be nice to use it to make delicious Cuban panini.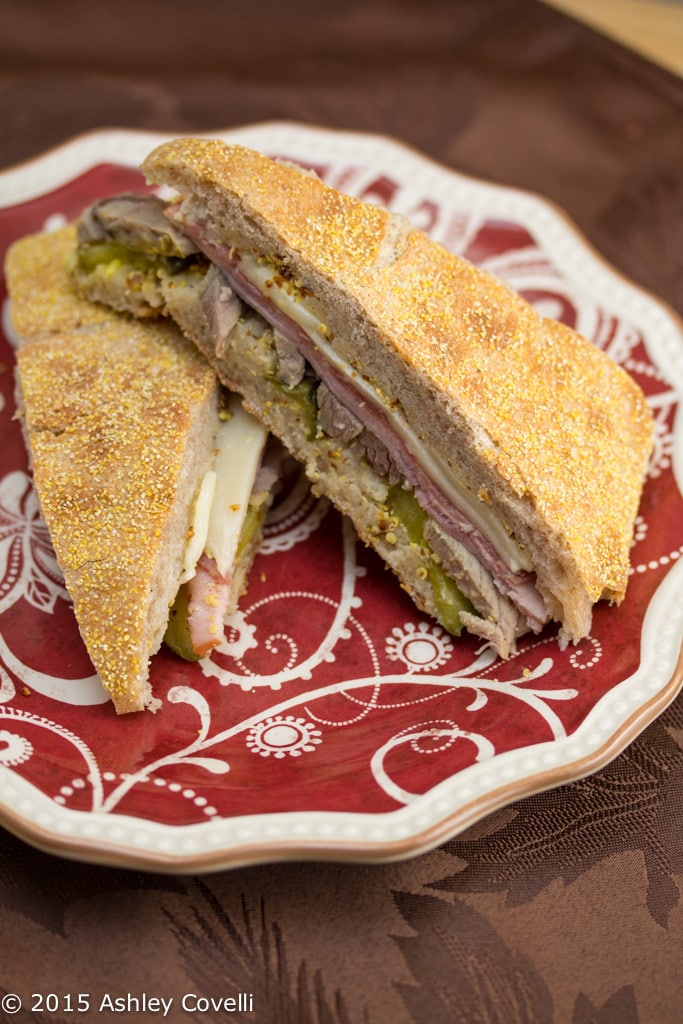 To make the panini, first I preheated my panini press. While it was heating up, I sliced open 2 big pieces of crusty ciabatta bread and slathered the insides with grainy mustard. I added a layer of dill pickle slices on the 2 bottom slices. I topped that with a layer of the shredded Mojo Marinated Pork, a layer of sliced ham and a layer of sliced Swiss cheese. I closed the sandwiches up and wrapped them both with aluminum foil.
I cooked them in the panini press until they were nice and warm and the pickles created a nice steam that permeated the pork. The meat was nice and warm and cheese (although it doesn't look like it in the photo) was nice and melty.
This was a great way to use up the leftover pork. You could use any roast pork, but these flavors work really well here.