This post may contain affiliate links, which won't change your price but will share some commission.
This incredibly tender citrus pork is served with a garlicky dipping sauce and sweet rum-glazed plantains.
The main course for our Citrus themed Supper Club dinner was this succulent marinated pork dish. I prepped it the night before and roasted it and made the sauce and plantains before everyone came over.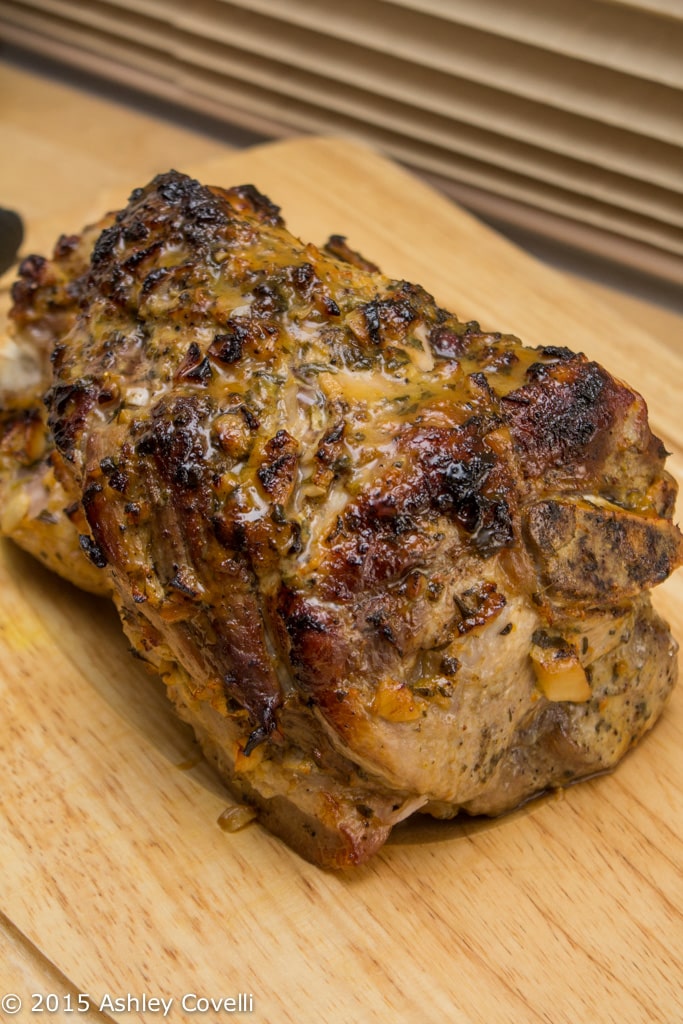 It was impossible to find a pork shoulder that was under 9 pounds, so I cut some off and froze it for later.
The only major note I have for this dish is that it doesn't actually instruct you to put the marinade ON the pork before it goes into the refrigerator. I'd say this is pretty key in getting that flavor into the pork, so make sure you add it before you cook it.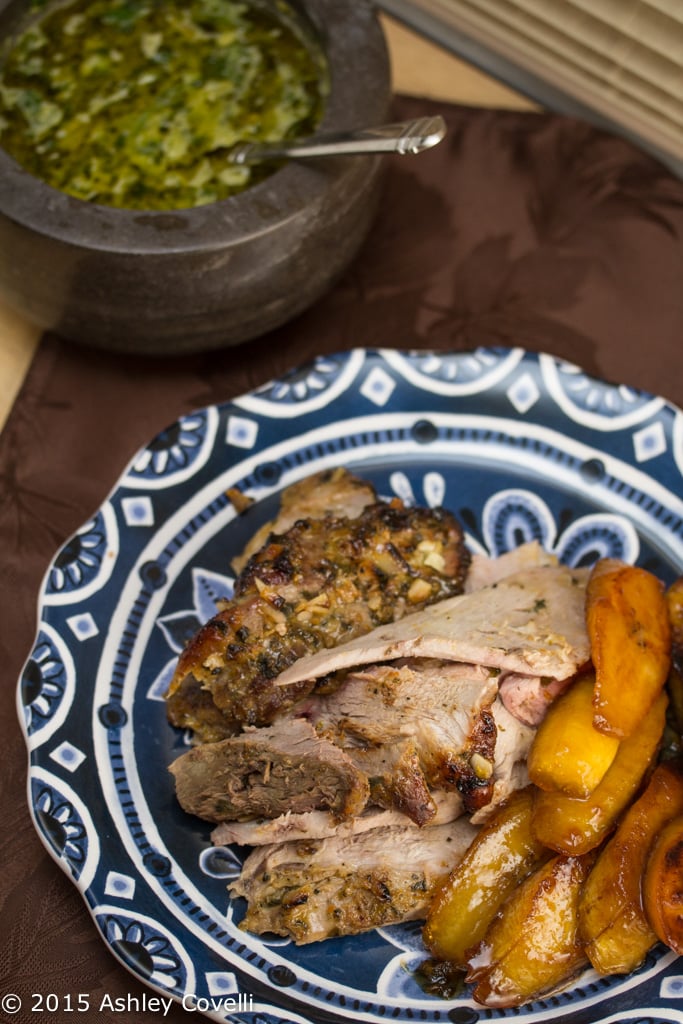 The dipping sauce was absolutely delicious, and the plantains were beautifully caramelized and glazed.
This was a big hit - it's perfect for a dinner party.
4 ½ cups fresh orange juice, divided
1 ¼ cups fresh lime juice, divided
1 orange, zested
1 lime, zested
½ cup finely chopped fresh oregano, divided
12 cloves garlic, coarsely chopped
½ cup olive oil
1 bone-in pork shoulder (about 4 to 6-pounds), trimmed of excess fat
Salt and freshly ground black pepper
Mojo Dipping Sauce, recipe follows
Plantains with Rum and Brown Sugar, recipe follows
Mojo Dipping Sauce:
8 cloves garlic
1 serrano chile, chopped
3 tablespoons chopped cilantro leaves
Salt
½ cup orange juice
¼ cup lime juice
¼ cup extra-virgin olive oil
Plantains with Rum and Brown Sugar:
4 tablespoons unsalted butter
½ cup light brown muscavado sugar
3 ripe plantains, peeled and sliced on the bias into ½-inch thick slices
½ cup dark rum
Head to Bobby Flay for the full recipe.