This post may contain affiliate links, which won't change your price but will share some commission.
I made this spice blend for a recipe tonight, and it smelled awesome! I love seeing how whole spices transform after you mix them together and blend them up.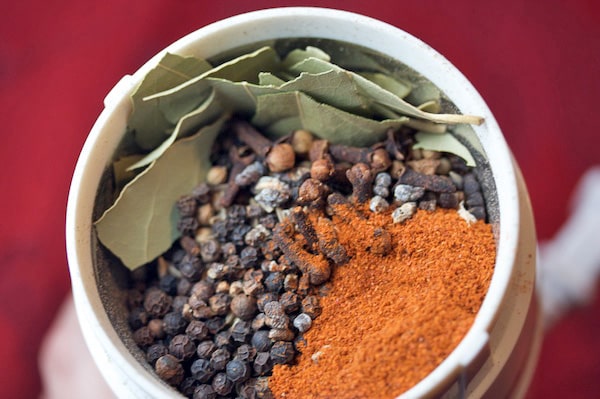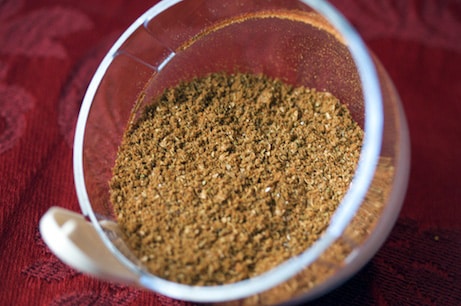 Coriander Scented Untoasted Blend (Bin Bhuna Kua Garam Masala)
660 Curries: The Gateway to Indian Cooking - Raghaven Iyer
Makes ⅓ cup
2 tablespoons coriander seeds
1 teaspoon cumin seeds
1 teaspoon black peppercorns
½ teaspoon whole cloves
½ teaspoon cardamom seeds from green or white pods
2 dried bay leaves
3 or 4 dried red Thai or cayenne chiles, to taste, stems removed; or 1 teaspoon cayenne (ground red pepper)
1. Place all the ingredients in a spice grinder or coffee grinder, and grind until the texture resembles that of finely ground black pepper.
2. Store the mixture in a tightly sealed container, away from excess light, heat, and humidity, for up to 2 months.