This post may contain affiliate links, which won't change your price but will share some commission.
Crispy sage leaves are the perfect finish for this comforting chicken dinner.
This was one of our favorite Blue Apron dishes to date. The demi-glace adds such a rich flavor to the pan sauce, and the crispy sage provides a welcomed bit of crunch at the end.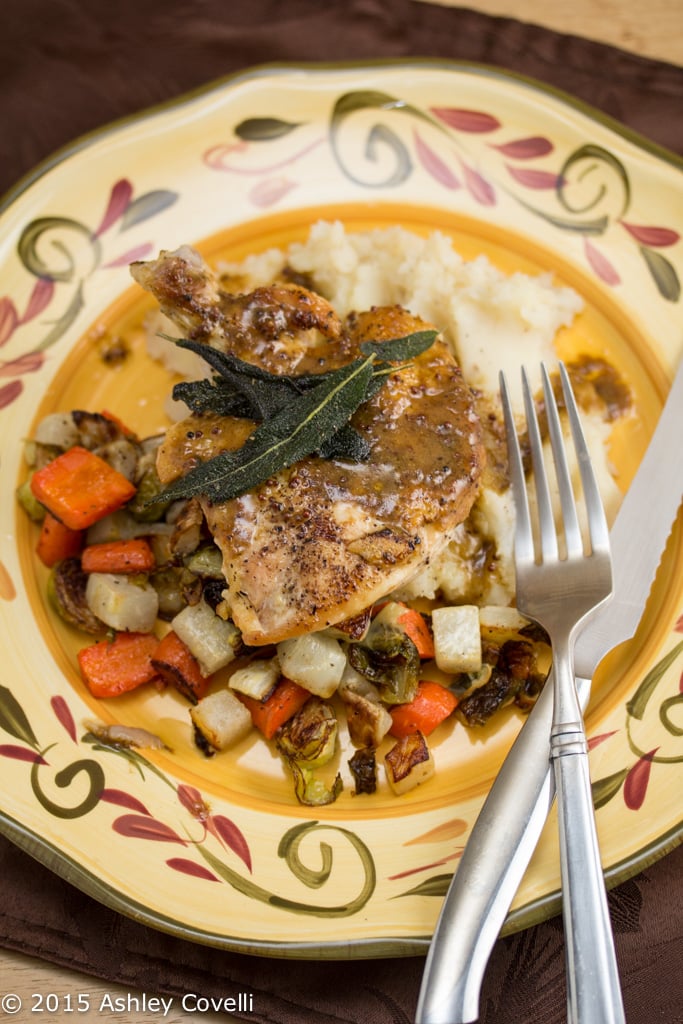 This combination of roasted veggies was colorful and delicious. I loved the bits where they got nice and charred.
Mixing parsnips and potatoes is such a great way to add more interest to a meal. It makes them a bit lighter than standard mashed potatoes and the flavor of the parsnips really shines.
This was a great, comforting meal that I'm definitely planning to make again!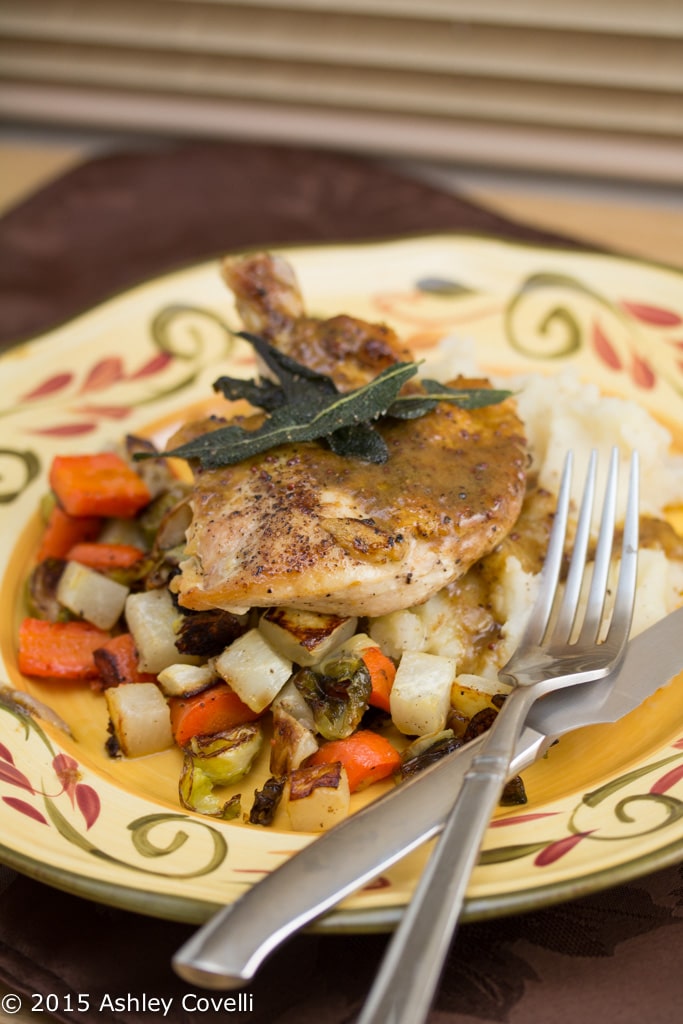 Just a note – the recipes from Blue Apron call for "1 bunch" of herbs, and that correlates to the size of the "bunch" they send if you're using their service (which I'm absolutely in love with!). I'd say their bunches are about 1-2 tablespoons.
2 Airline Chicken Breasts
2 Ounces Brussels Sprouts
2 Carrots
3 ½ Ounces Parsnips
8 Ounces Purple Top Turnip
1 Russet Potato
1 Large Bunch Sage
3 Tablespoons Chicken Demi-Glace
2 Tablespoons Butter
1 Tablespoon Apple Cider Vinegar
1 Teaspoon Charlemagne Spice Blend (Ground Mustard, Black Mustard Seeds & Ground Bay Leaf)
See Blue Apron for the full recipe.