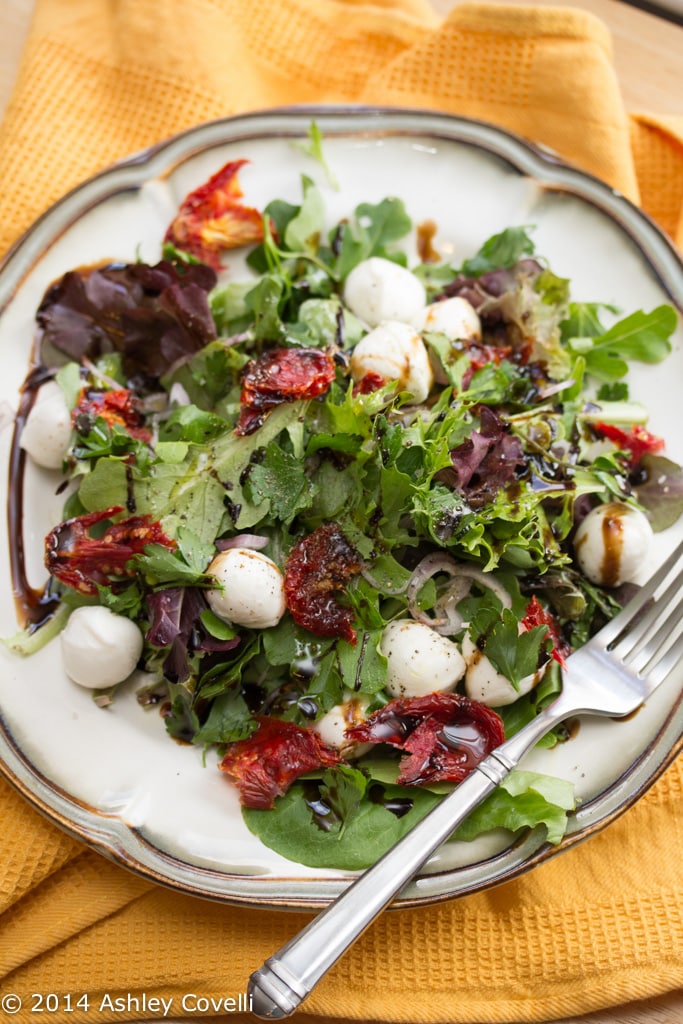 This post may contain affiliate links. Thank you for supporting the brands that keep me creative in my tiny kitchen!
I firmly believe that salads  serve as an excuse to eat more cheese. It just so happens that most of the salads I make involve at least one type of cheese. What can I say, all those years of living in Wisconsin really left an impression.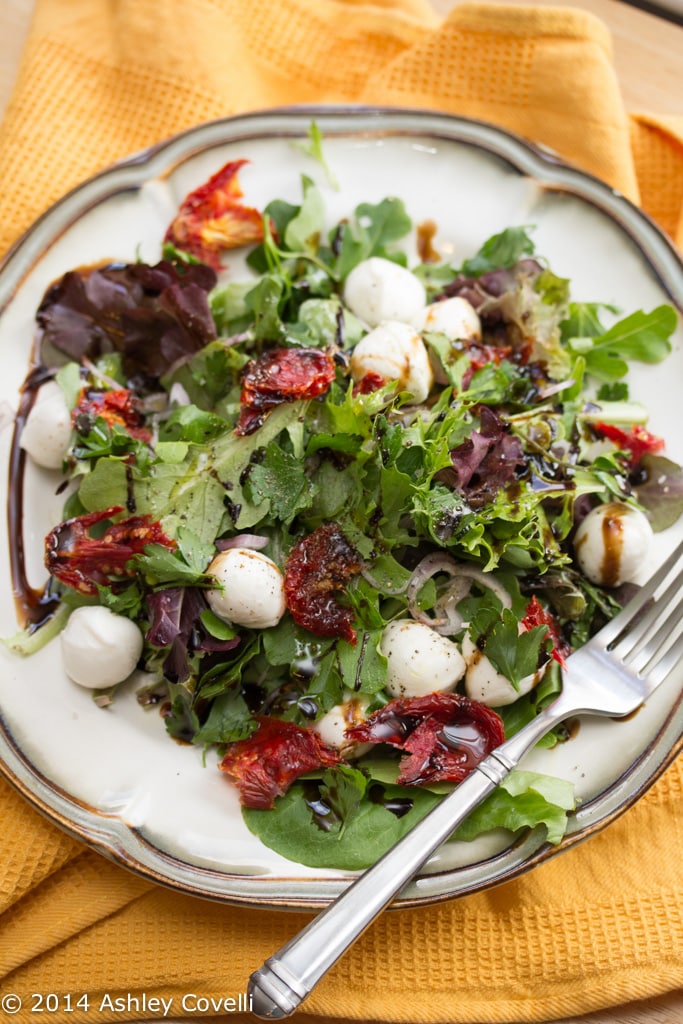 For this particular salad, I topped a spring mix with bocconcini, sun-dried tomatoes, thinly sliced shallots, fresh parsley (I was out of basil), gray salt, freshly cracked black pepper, aged balsamic and a really nice olive oil. I really liked the sweet tomatoes with the creamy mozzarella and the bite of the shallots. It was a fun spin on a traditional Italian salad.
Big Flavors Rating: 4 Stars