This post may contain affiliate links, which won't change your price but will share some commission.
To go with our Supper Club's Street Food dinner, I wanted to make agua fresca. For this recipe, I decided to use my juicer instead of blending and straining, and it worked out beautifully!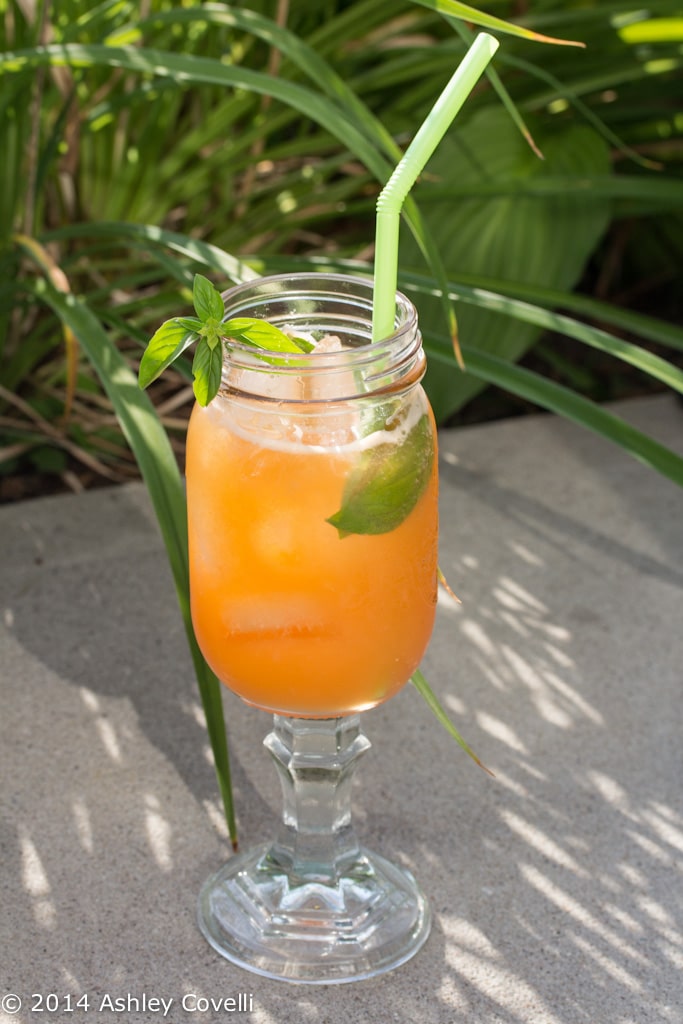 We really enjoyed the flavor combination - especially with a shot of vodka stirred in! Rum wasn't as good. QC is a hard job, but we were more than happy to do it. The basil flavor didn't really come through much, so next time, I think I'll tear the basil into pieces before adding it to the liquid.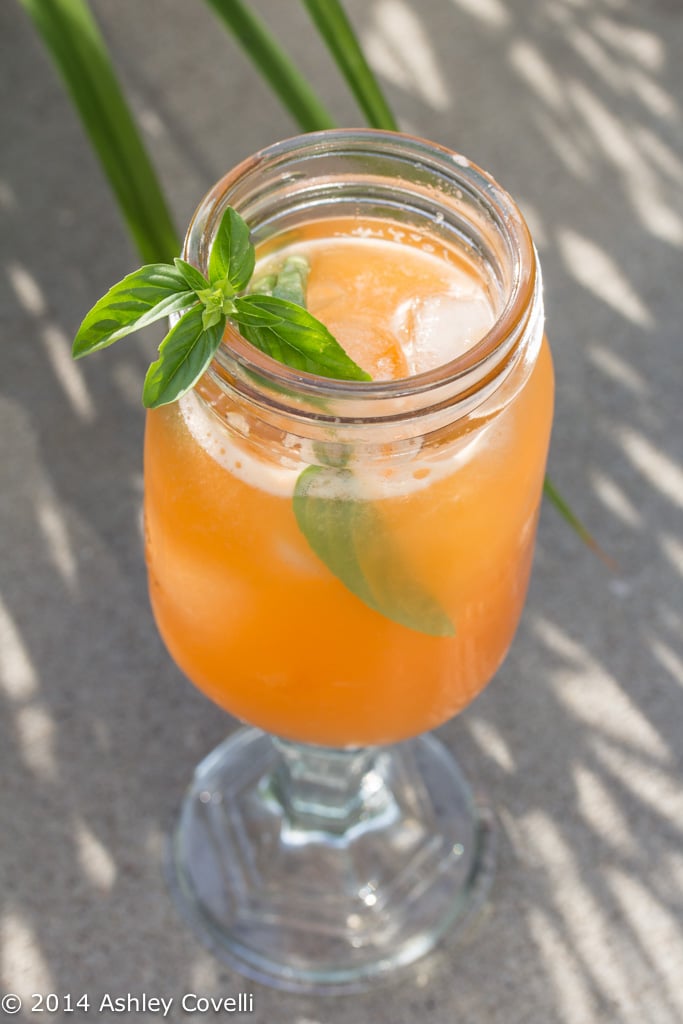 This beverage is light and refreshing, great for a warm summer evening. Spiking optional 😉
Cantaloupe-Basil Agua Fresca
Bon Appétit June 2012
Serves 8
15 cups chopped cantaloupe (about two 3 ½-pound melons)
¾ cup fresh lemon juice
¾ cup loosely packed fresh basil leaves
Working in batches, purée cantaloupe in a blender until smooth.
Set a fine-mesh sieve over a large bowl; line sieve with cheesecloth. Strain purée into bowl; gather cheesecloth into a bundle and squeeze any remaining juice into bowl. Repeat process with fresh cheesecloth, straining into a large pitcher (you should have about 5 cups juice).
Add lemon juice, basil, and 2 cups cold water to pitcher. Let steep at room temperature for 1–2 hours. Fill glasses with ice. Divide agua fresca among glasses.
NUTRITIONAL INFORMATION
One serving contains:
Calories (kcal) 110
Fat (g) 0.5
Saturated Fat (g) 0
Cholesterol (mg) 0
Carbohydrates (g) 27
Dietary Fiber (g) 3
Total Sugars (g) 23
Protein (g) 3
Sodium (mg) 50
Big Flavors Rating: 3 Stars