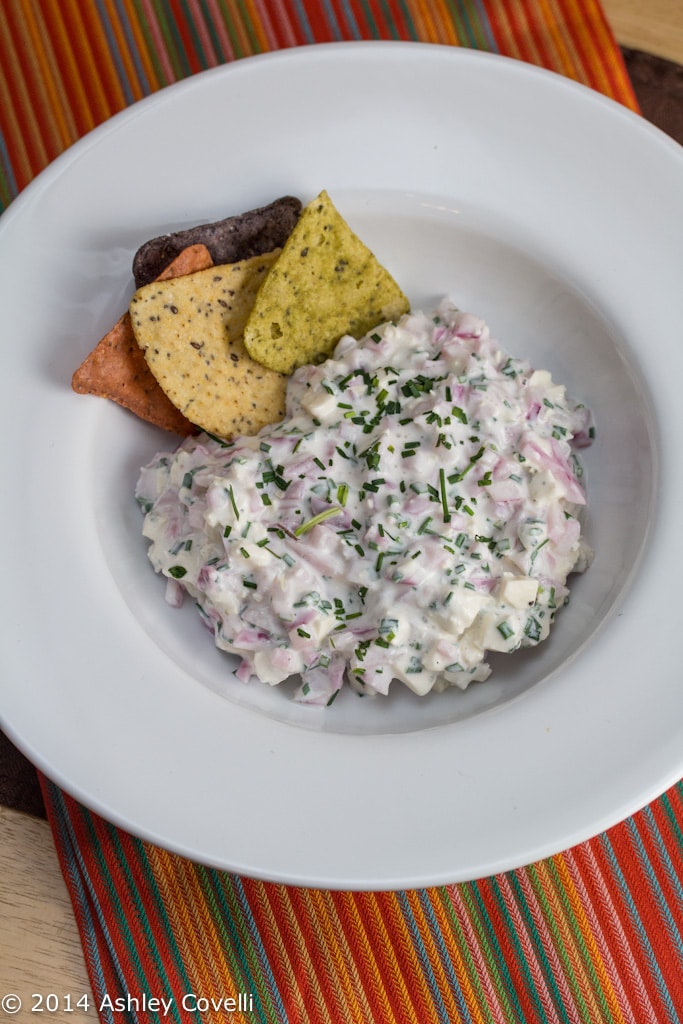 Buttermilk-Blue Cheese Dip
This post may contain affiliate links, which won't change your price but will share some commission.
We had a really low-key Superbowl Sunday this year. My in-laws came over with wings and dessert, and I made an appetizer.
This was nice and different from most party dips. The pickled red onion was a great addition to the dip. My only issue with it is that I had a wedge of Danish blue cheese that I chopped up, and since it wasn't crumbled, it was a bit too chunky and kind of difficult to scoop up. But it still tasted great!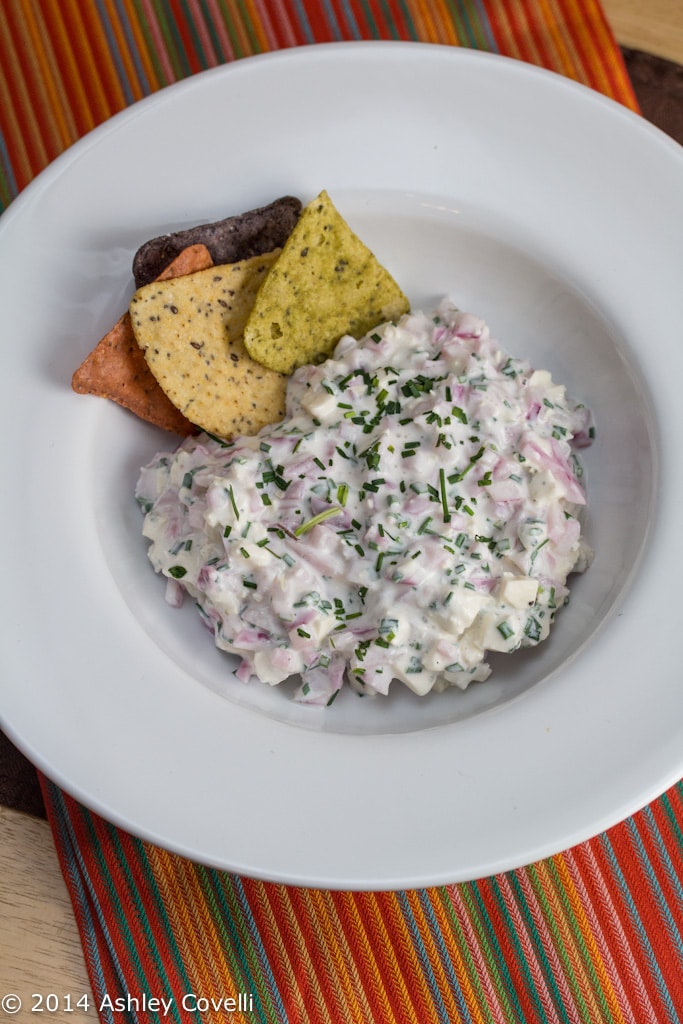 We dipped a variety of Late July chips and celery sticks into this, and it was delicious.
Buttermilk-Blue Cheese Dip
Bon Appétit February 2012
Yield: Makes about 1 cup
Active time: 15 minutes
Total time: 1 1/4 hours
Pickled red onion adds crunch and punch. Serve with crudités.
5 tablespoons finely chopped red onion
1/4 cup white wine vinegar
1 teaspoon sugar
Pinch of kosher salt plus more
1/4 cup buttermilk
1/4 cup sour cream
2 tablespoons chopped fresh chives
1/2 cup crumbled blue cheese
Freshly ground black pepper
Place onion in a small heatproof bowl. Bring vinegar, sugar, salt, and 1/4 cup water to a boil. Pour over onion; stir to coat. Cover; let pickle in the refrigerator for at least 1 hour.
Whisk buttermilk, sour cream, and chives in a medium bowl until smooth. Stir in blue cheese. Drain pickled onion and stir into dip. Season with salt and pepper. DO AHEAD: Can be made 3 days ahead. Cover dip and refrigerate.
Big Flavors Rating: 4 Stars