This post may contain affiliate links, which won't change your price but will share some commission.
This isn't your standard creamy broccoli soup. Nope - this one is laced with green curry paste, coconut milk and peanut butter for a wonderful bowl of Thai-inspired comfort food.
This is another quick and delicious meal that has a lot of room for variations. I highly recommend adding some torn basil (Thai or regular) at the end for a bit of brightness. In the cookbook, Jules also lists several other delicious variations, and I'd be happy to try them all out!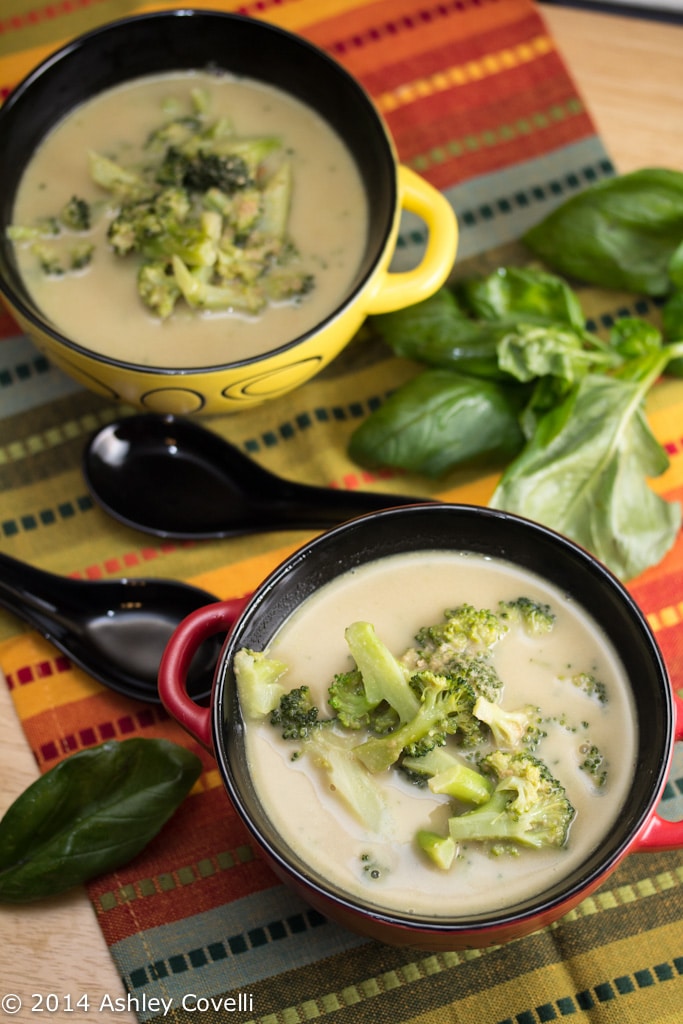 Broccoli and Green Curry Soup
5 Ingredients 10 Minutes: Delicious, Healthy Recipes for Tired and Hungry Cooks – Jules Clancy
Serves 2
250ml coconut milk
3-4 tablespoons green curry paste
2 heads broccoli, chopped into tiny trees
2-3 tablespoons peanut butter
1. Heat a large saucepan on a high heat. Add a few tablespoons of cream from the top of the coconut milk or some oil. Stir-fry the curry paste for 15-30 seconds or until you notice the aroma. Be careful not to burn.
2. Quickly add 2 cups water and the coconut milk. Bring to a simmer.
3. Add broccoli. Bring back to a simmer and cook uncovered for 7-8 minutes or until the broccoli is tender.
4. Remove from the heat. Stir in the peanut butter. Taste and season with a little salt or sugar.
Big Flavors Rating: 4 Stars