Blackened Chile-Dusted Chicken with Zucchini Rice Pilaf & Corn-Tomato Salsa
Start up the exhaust fan – we're blackening chicken!
This intensely seasoned chicken is topped with a warm salsa and a zucchini-studded rice pilaf. The accompanying lime-crema cools it all off perfectly.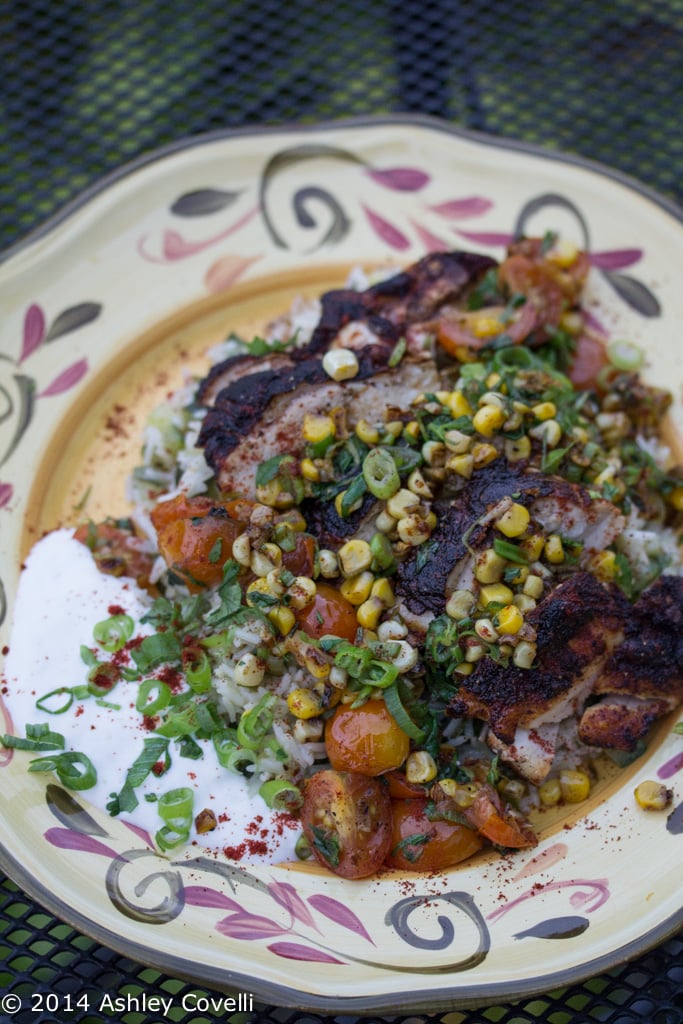 We really enjoyed this meal. It has a lot of components, but it's delicious.
Just a note – the recipes from Blue Apron call for "1 bunch" of herbs, and that correlates to the size of the "bunch" they send if you're using their service (which I'm absolutely in love with!). I'd say their bunches are about 1-2 tablespoons.
4 Ounces Cherry Tomatoes
3 Scallions
3 Cloves Garlic
2 Airline Chicken Breasts
1 Ear Of Corn
1 Large Bunch Cilantro
1 Lime
1 Zucchini
1/4 Cup Mexican Crema
1/2 Cup Basmati Rice
2 Teaspoons Ancho Chile Powder
See Blue Apron for the full recipe.