This post may contain affiliate links, which won't change your price but will share some commission.
Editor's note: Wobble Café has since closed, but it was a great local spot for many years, and the stories and food still hold up.
At least once a week, you can find me and my son having a breakfast date at Ossining, New York's Wobble Café. It's been a neighborhood staple for 10 years now, and it's one of the few local restaurants that's truly family-friendly.
I love it because I can get a delicious breakfast and a cup of coffee (or 3) while my son has fun in the play area in the back of the restaurant. The atmosphere is laid back and comfortable, and the staff is always friendly. Owners Rich Foshay & Beylka Krupp understand what it's like to dine out with children, and they've made their café a place that really accommodates families and those with special dietary needs. For younger kids, they put their food on colorful plates with toddler-sized utensils and bring that food out first, so the kids don't get cranky while waiting for everyone else's food.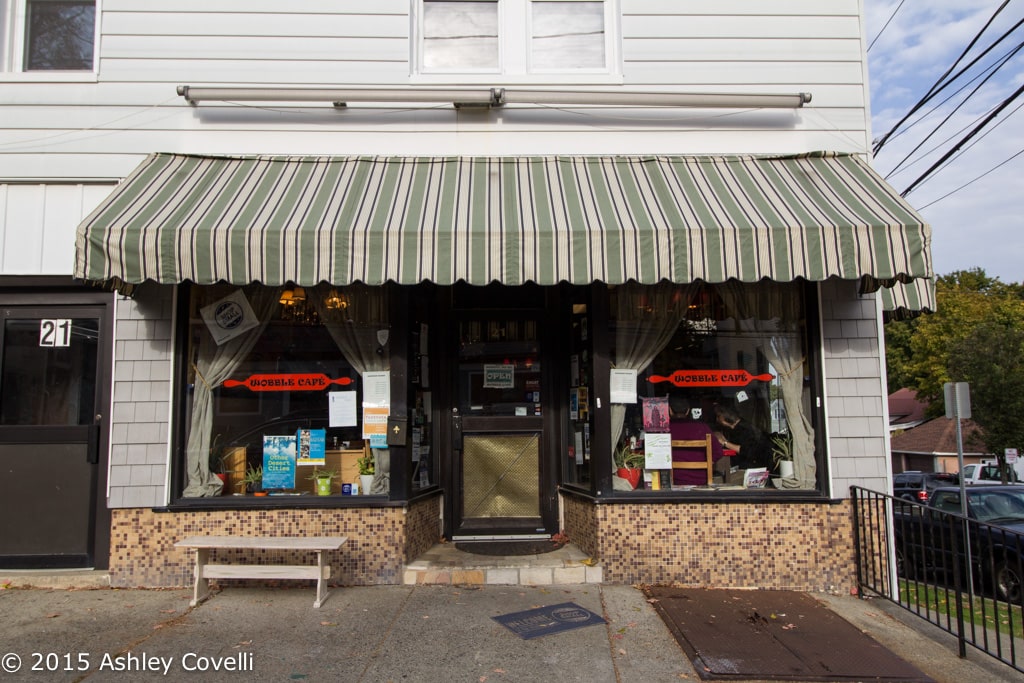 I also like that their menu is diverse and offers a wide range of options from their Tex-Mex Migas (two scrambled eggs with crispy tortilla strips, seasoned pinto beans, and chorizo, topped with American cheese, pico de gallo and our homemade pickled jalapeños) to their national award winning Shrimp Étouffée (shrimp, onion and tomato in a spicy cream sauce served with corn bread). They have a lot of vegetarian, vegan and gluten free menu items as well, so everyone can find something delicious to dine on!
I got to join Chef Beylka in the kitchen to get the inside scoop on how to make her Pain Perdu, one of my favorite menu items (big fat slices of baguette stuffed with a homemade whipped cheese and fruit filling, dipped in egg and fried golden brown, served with butter and real maple syrup), as well as sit down to ask her a few questions about how Wobble came to be.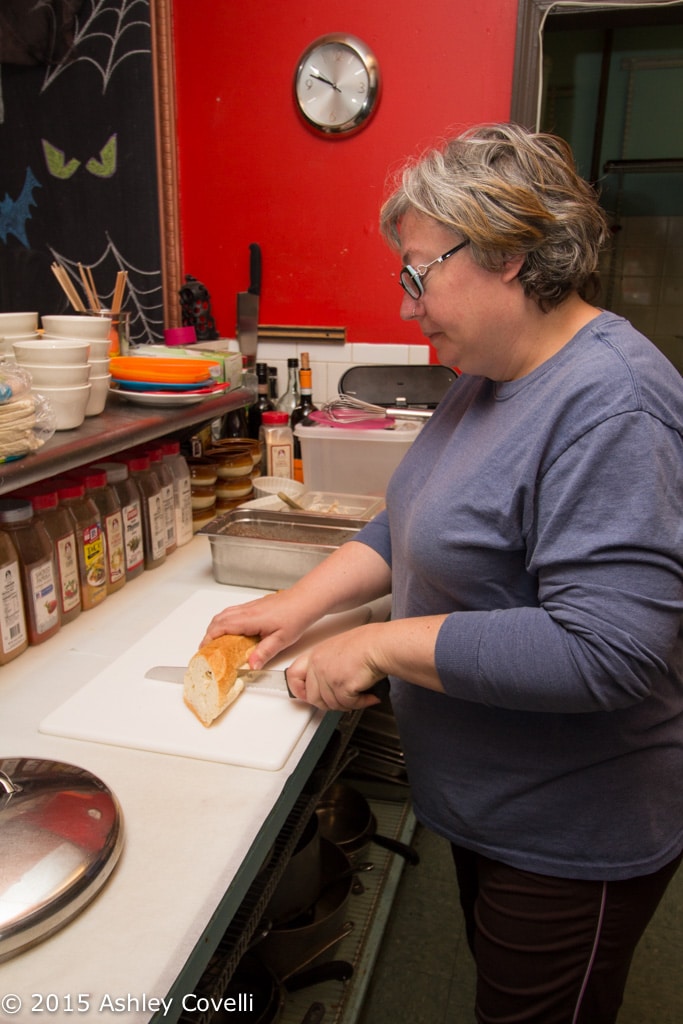 Big Flavors: How did you get into cooking?
Beylka: There's two answers. One, I grew up on a farm, so we ate a lot of meat at every meal. But a lot of the things that we ate were my friends and pets, and I was intimately involved in the preparation of those meats and I didn't enjoy it. So when I was 9, I decided to become a vegetarian. My mother said, "I'm too busy to cook different meals for different people, so you have to cook your own food." - so I had to feed myself at every meal. I had to learn to cook one because I grew up on a farm and you had to learn how to cook, and two because I had to cook for myself since my mother wouldn't cook for me. Any opportunity that she could use the giant coffee can of bacon fat or lard sitting on the counter, she would.
I grew up having parties where all the neighbors came together and they'd kill and pluck and boil all the chickens. I learned how to render fat and make sausage and cook tongue and clean catfish, so all of those things were part of my life. Which, I have to say that now, living in cities and hearing people talk about the Farm to Table movement, it's a little upsetting to me because it's not a trend and it's not a lifestyle. It's real life and it's how a lot people grew up and are still growing up. It saddens me that it's become a trend or lifestyle choice because it's just part of life for me. If we didn't make strawberry jam during strawberry season, we didn't eat strawberries in the winter. If we didn't shell peas and freeze them, we didn't eat peas in the winter. It was part of life, a part of surviving and it was a family activity.
When I graduated, I worked for the university for some time and then I moved to the other side of the country to Vancouver. I took my degree in languages and I was an interpreter and a translator and an ESL teacher. It wasn't enough hourly to support me so I got a job in a pub as a dishwasher and worked the night shift. It was also my job to cook the pub grub, and since I had a natural aptitude for it, the chefs kept promoting me and promoting me, so I went to culinary school. I wanted to study a regional cuisine that was North American so I thought that Cajun and Creole seemed pretty spectacular and interesting. And while New Orleans has always had great food, they hadn't been the cultural food hotspot - it was still California. So I moved to New Orleans and got a job at Commander's Palace. I was the first female in their kitchen in over 20 years.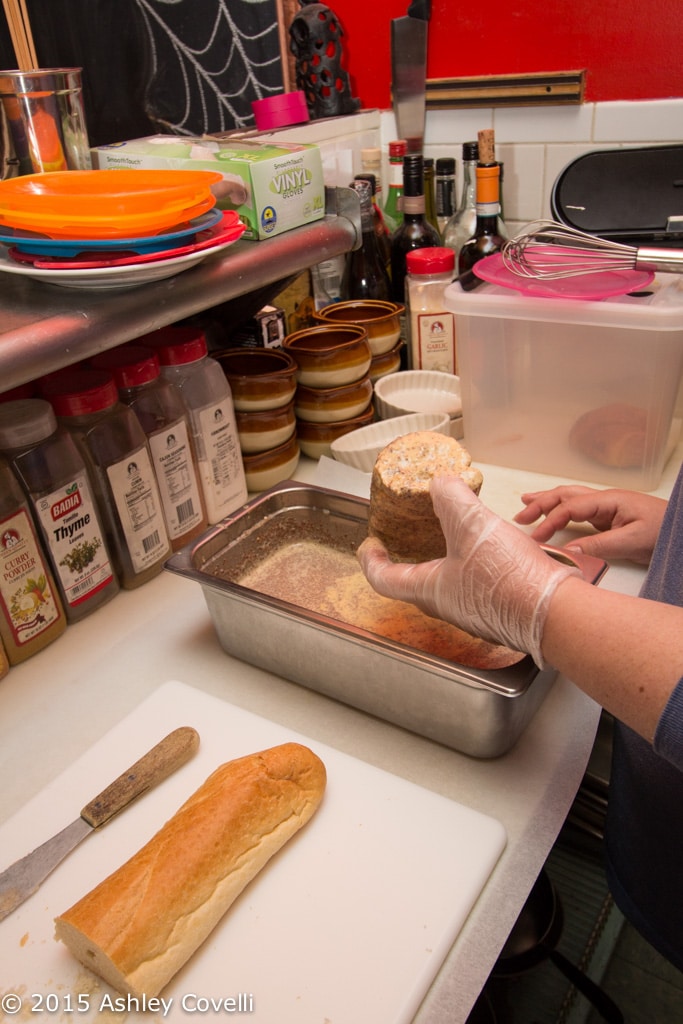 Big Flavors: How did Wobble Café come to be?
Beylka: Before we had figured out that I was pregnant, Rich had gone to the the dollar store to buy stuff for a costume party and there was a box of free kittens. So he got me a free kitten and he brought it home and was like, "we can practice co-parenting!" and since we lived in an artist colony, all of the artists helped us name the kitten. And so the kitten's name was Super Space Captain Disco Wobble.
We were living in Austin for about 6 months when Rich's sister called and said, "so do you remember the Campwoods Sweet Shop . . . the owners moved upstate and sold the location and the buyers bailed in the middle of the night - they took the kids out of school and skipped town with their entire family. The owners don't want it because they've moved out of town, and they asked me if I wanted to buy it but I just had a baby, but I thought maybe you would want it. Do you want it?" and Rich asked me and I was like, "I dunno, I've never even been to Ossining before!" and Rich's mom sent all these pictures and said they wanted their grandson, so they said if we came back and bought this place, they'd let us live with them for free and would take care of our son for free until we got the place up and running. So that was a hard deal to pass up because the price was right, so we said yes.
So because Rich would stay home with our son and the cat all the time, he'd always say, "Oh look, there's your sister, Wobble! Be nice to your sister, Wobble! Chase your sister, Wobble!" and Wobble ended up being our son's first word. So when we bought the place, we said "what takes up all of our time? The kid, the cat and the restaurant. How do we tie it all together? And the place was all wonky with different colored chairs and tables and we were like, it's all wobbly!" So we named it Wobble Café.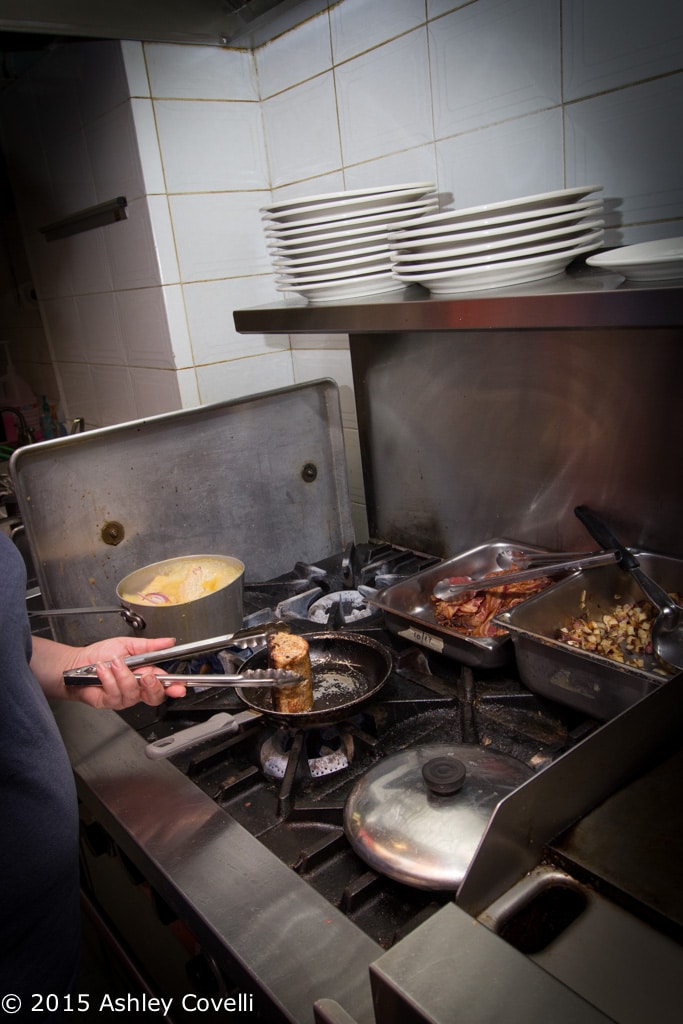 Big Flavors: What is your most popular dish?
Beylka: Sweet or savory? The Pain Perdu, the Vermonster [panini with apples, arugula and cheddar cheese with maple garlic aioli], and the Migas. The Vermonster is because I'm from Vermont, the Migas is from when we lived in Texas and the Perdu is because I got a classical European and French training.
Big Flavors: What do you enjoy cooking the most?
Beylka: Soups. I like the challenge of making something delicious out of odds and ends that you wouldn't think go well together and soup is the best way to do that. It's sort of like having that mystery basket option and I like that.
Big Flavors: Do you have any tips for dealing with picky eaters, whether they're grownups or children.
Beylka: I tell anyone that's a picky eater that you have to try something 10 times before you develop a taste for it, so my strategy is to keep forcing them to eat it over and over again.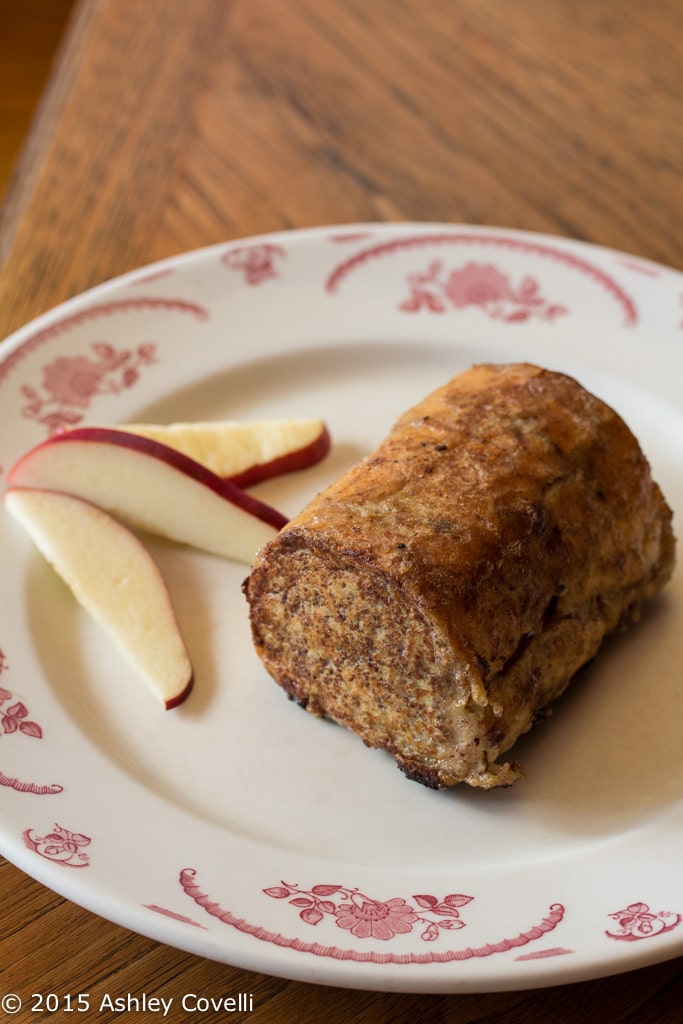 Big Flavors: What's the last thing you cooked for yourself at home?
Beylka: Popcorn popped in duck fat with Himalayan pink sea salt on top. I love popcorn and could eat it every day!
Big Flavors: We've ordered catering from you before, and I know you do a lot of parties - do you have any tips for reducing stress when you're planning a meal for a crowd?
Beylka: Don't make a salad. Nobody comes to a party to eat the good-for-you items. Take a step back and look at the whole picture from the guests' point of view, because truthfully nobody comes and gets down there and looks at each individual thing, they look at the whole picture. If the whole thing looks like a success, nobody notices the tiny flaws.
Also remember that there's a psychology to group eating. When you do a buffet line, whatever you put first, people will take the most of because it's first and their plate is empty. Whatever is last they'll take the least of because there's already a lot of stuff on their plate. So put the expensive thing or the thing you have the least of at the end.
Big Flavors: That makes so much sense!
Beylka: And put your flatware at the end! Because if you put it at the beginning, everyone will take a fork, a spoon and a knife whether they need it or not.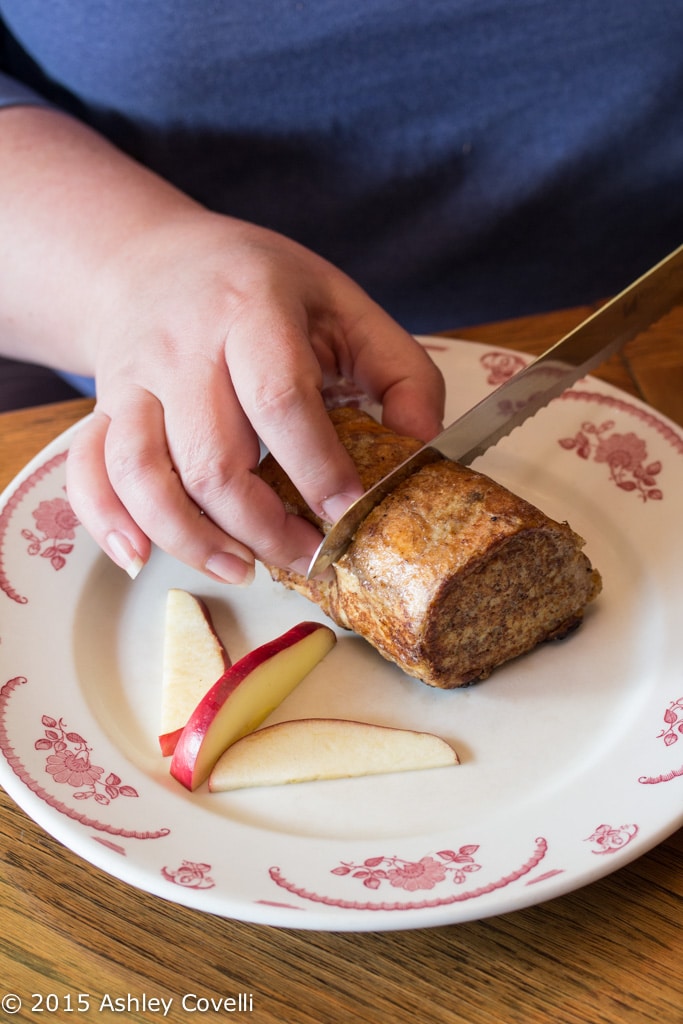 Big Flavors: How do you get inspiration for new recipes?
Beylka: It's just my innate talent, it's intuitive. I did a lot of traveling and I do a lot of reading and studying all the time because despite the fact that there's supposedly no place on this planet that human hands and feet haven't touched, there are still new things being found all the time. So I definitely stay current with my reading - I'm big on literacy and reading. And research and looking at what other people are doing, and I'm definitely influenced by the seasons and the weather, especially having grown up on a farm. Those really dictated a lot of what you ate when.
You can also tell a lot from yourself, if you find yourself thinking that all you want to eat is beets and spinach, then your body is telling you that you're low on iron. So when you feel a craving for something you should listen and then analyze to find out why you're craving that particular item. Then you can change what you eat that it's healthier but still targets what it is that your body is asking you to eat.
Big Flavors: What's your favorite comfort food dish?
Beylka: If you have a one favorite of anything, you aren't allowing yourself freedoms across the board in your life that you should. You shouldn't have only one favorite thing. Popcorn and macaroni and cheese would be tied for savory. My favorite sweet comfort food would be a bowl of Grape Nuts with steamed milk and maple syrup. That's something that I grew up eating - it's a Vermont thing. We put them in everything - on our ice cream, in our breakfast hot, in our breakfast cold, on top of crisps and crumbles… I don't know why, but Grape Nuts are everywhere up there.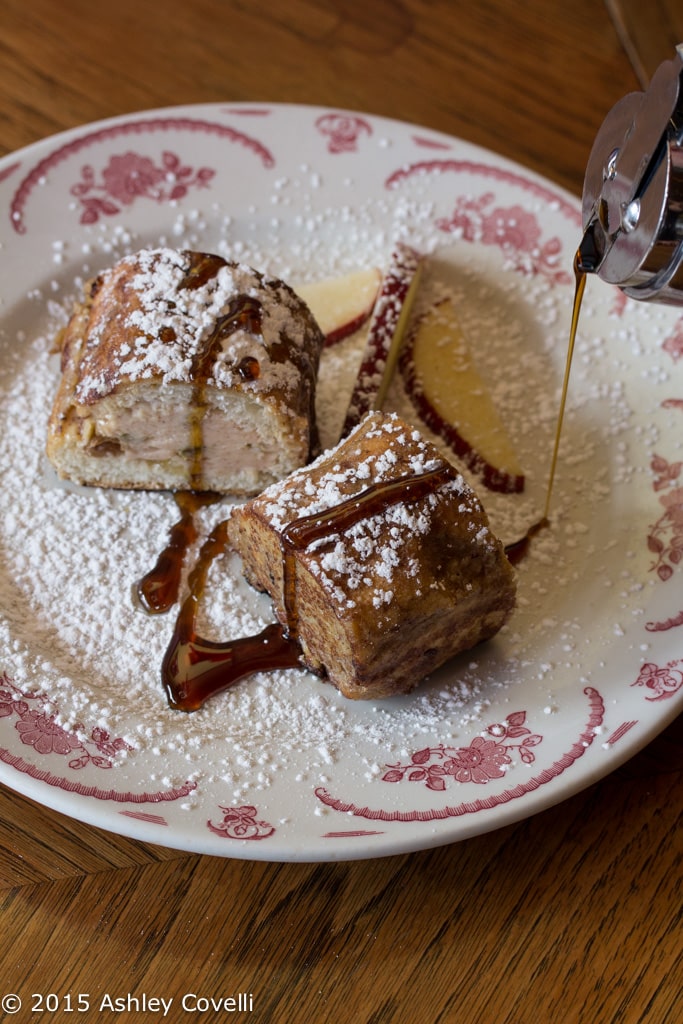 Thanks again to Beylka, Rich and their crew for their ongoing hospitality and for letting my readers get a peek at their delicious culinary offerings.
Wobble Café was located at 21 Campwoods Road in Ossining, New York.
Stay tuned tomorrow to get the recipe for Beylka's crazy delicious Pain Perdu and see how it turned out when I made it in my tiny kitchen!