Seasoned cod is wrapped in a banana leaf, steamed until tender and served over a spiced rice with citrus and coconut.
This dish had a lot of potential, but the flavors didn't really wow us. It was good, just nothing special. The dish had a lot of seasoning in it, but somehow was a bit bland. I wish the coconut flavor came through more - maybe toasting the coconut flakes would have helped.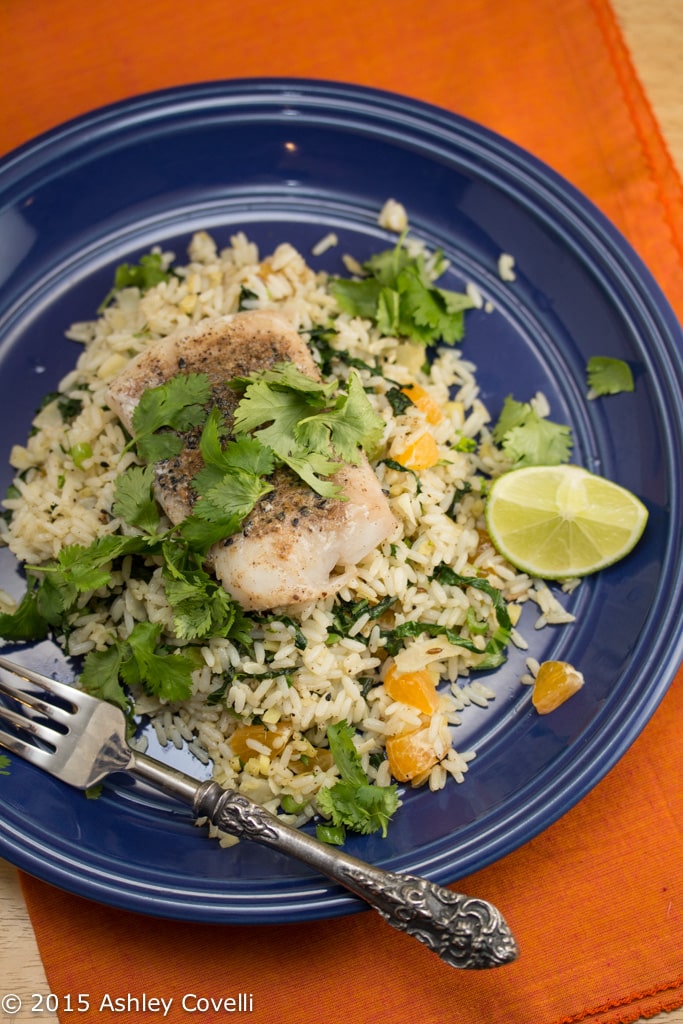 This was an interesting way to cook fish, and I'd like to try that method again with different seasonings.
Just a note – the recipes from Blue Apron call for "1 bunch" of herbs, and that correlates to the size of the "bunch" they send if you're using their service (which I'm absolutely in love with!). I'd say their bunches are about 1-2 tablespoons.
2 Cod Fillets
¾ Cup Long Grain White Rice
2 Banana Leaves
2 Cloves Garlic
1 Bunch Yu Choy
1 Clementine
1 Lime
1 Large Bunch Cilantro
1 1-Inch Piece Ginger
¼ Cup Dried Coconut Flakes
2 Teaspoons Banana Fish Spice Blend
See Blue Apron for the full recipe.