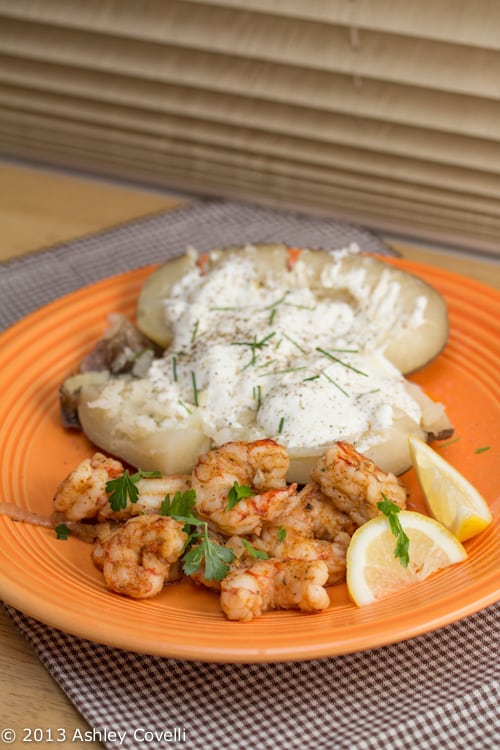 Argentinean Red Shrimp a la Chesapeake Bay
This post may contain affiliate links. Thank you for supporting the brands that keep me creative in my tiny kitchen!
Back in July, we took a trip to Ocean City Maryland, where we at a lot of seafood flavored with Old Bay Seasoning. During my first trip to Penzeys after coming home, I picked up a seasoning blend that is supposed to be similar, which is hand mixed from paprika, salt, mustard, celery, ancho, black pepper, red pepper, dill, caraway, allspice, horseradish, cardamom, thyme, ginger, bay, mace, cinnamon, savory and cloves. When I came across a package of Argentinian Red Shrimp a few weeks ago, I was very curious to try them out. The package claimed that they were sweet and almost lobster-like, which sounded pretty amazing to me. So I picked it up and stashed it in the freezer until tonight. I combined these Argentinian red shrimp with some of the Chesapeake Bay seasoning, and they turned out deliciously! The shrimp really do have a very nice, sweet, lobster-y flavor and texture. In fact, when Dino got home, he thought I was cooking lobster because the house smelled just like it. Ha! This was a nice and simple way to enjoy that flavor without having to deal with any live animals! I served these with some slow cooker "baked" potatoes that I topped with butter, sour cream and fresh chives. It was a very tasty meal!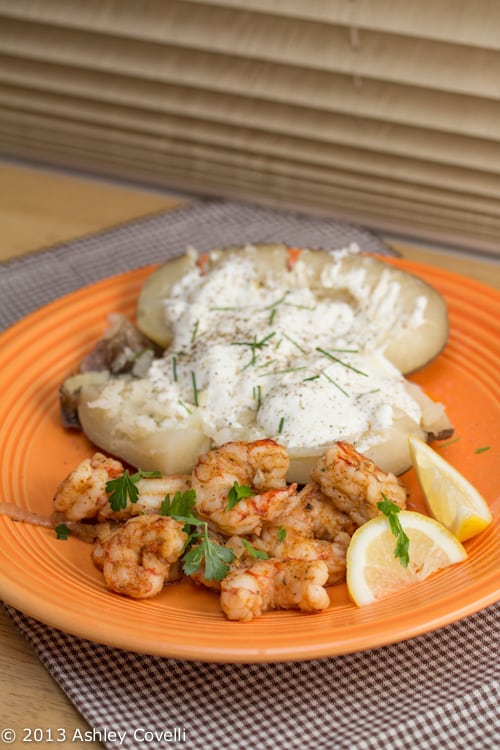 Argentinean Red Shrimp a la Chesapeake Bay
Ashley Covelli
1-2 tablespoons extra-virgin olive oil
1 clove garlic, minced
1/2 sweet onion, thinly sliced
1 pound Argentinian Red Shrimp, peeled and deveined
2 teaspoons Penzeys Chesapeake Bay seasoning (or Old Bay)
Kosher salt and freshly cracked black pepper, to taste
Lemon wedges, for garnish
Parsley, roughly chopped, for garnish
Heat a large non-stick skillet over moderate heat. Add oil, garlic and onion and sauté until the onions begin to soften. Add in shrimp and Chesapeake Bay seasoning and season with salt and pepper. Cook, stirring occasionally, until shrimp are just cooked through. Serve, garnishing with lemon wedges and parsley, if desired.
Big Flavors Rating: 4 Stars