This post may contain affiliate links, which won't change your price but will share some commission.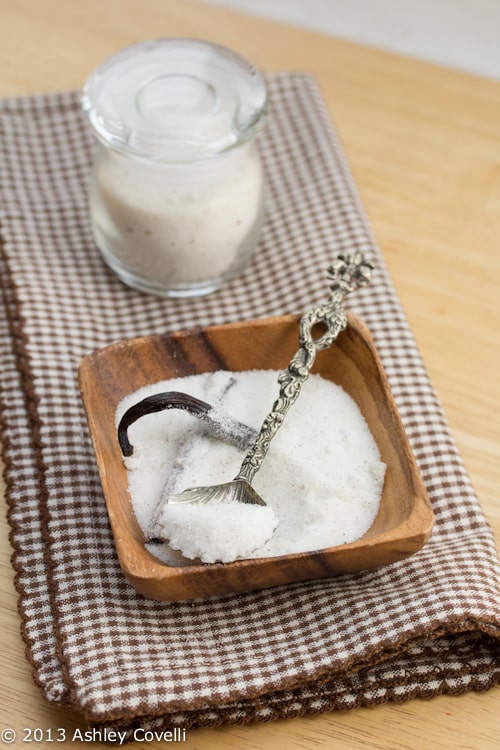 I needed vanilla sugar to make these fantastic Naughty Rhubarb Scones, and I didn't have quite enough on hand. Making your own vanilla sugar is really easy. You'll get better results with a good quality vanilla bean (I like Penzeys Madagascar). This stuff tastes better if it has a chance to sit for at least a couple days, but it's just fine right after you make it. It's great sprinkled over fruit or even in your morning coffee.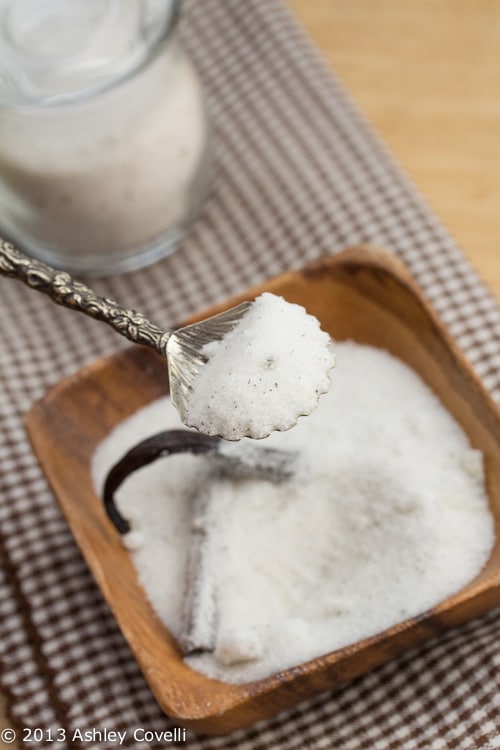 Vanilla Sugar
Ashley Covelli
1 cup sugar
1 vanilla bean
Put the sugar into the bowl of a food processor. Split the vanilla bean lengthwise with a sharp knife. Carefully scrape the seeds out with the back of the knife and add the seeds to the sugar. Pulse until the vanilla is broken up and evenly distributed. Drop the vanilla bean pod into an airtight container and pour the sugar in. Seal and store at room temperature.
Big Flavors Rating: 5 Stars