This post may contain affiliate links, which won't change your price but will share some commission.
A few weeks ago, we had one of my son's friends over for some pumpkin carving fun. It was adorable, and we managed to save 2 big pumpkins worth of seeds to roast!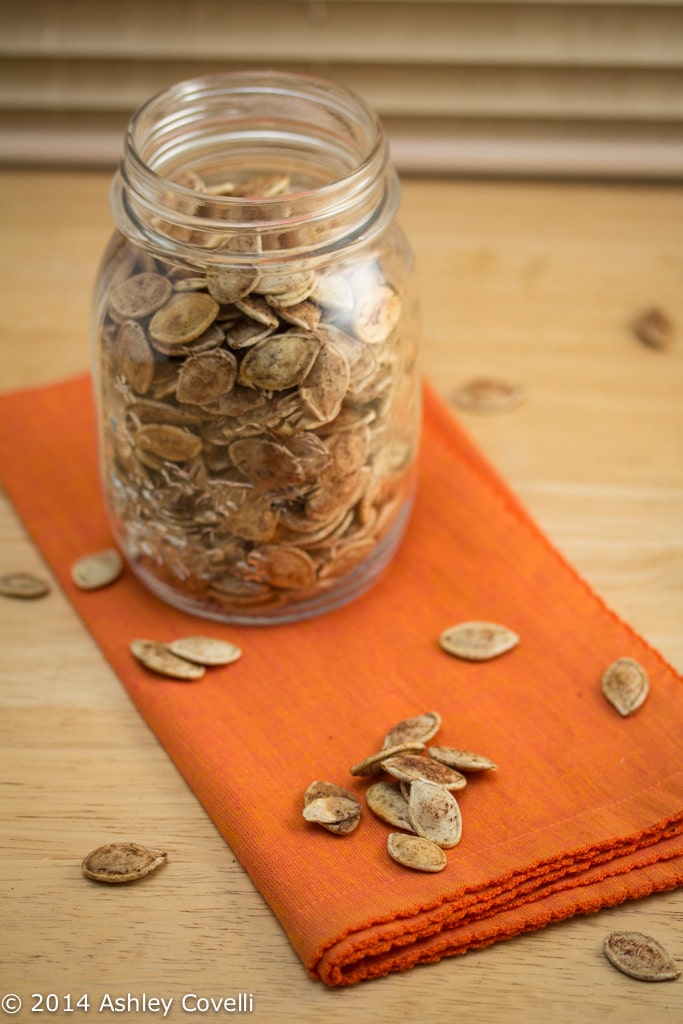 Separating pumpkin seeds from the guts (for lack of a better word) is no easy task. I usually put it all in a big bowl full of water and use that to help me separate them.
I read that boiling the seeds for 10 minutes in salted water helps them get crispier, so I tried that this time around.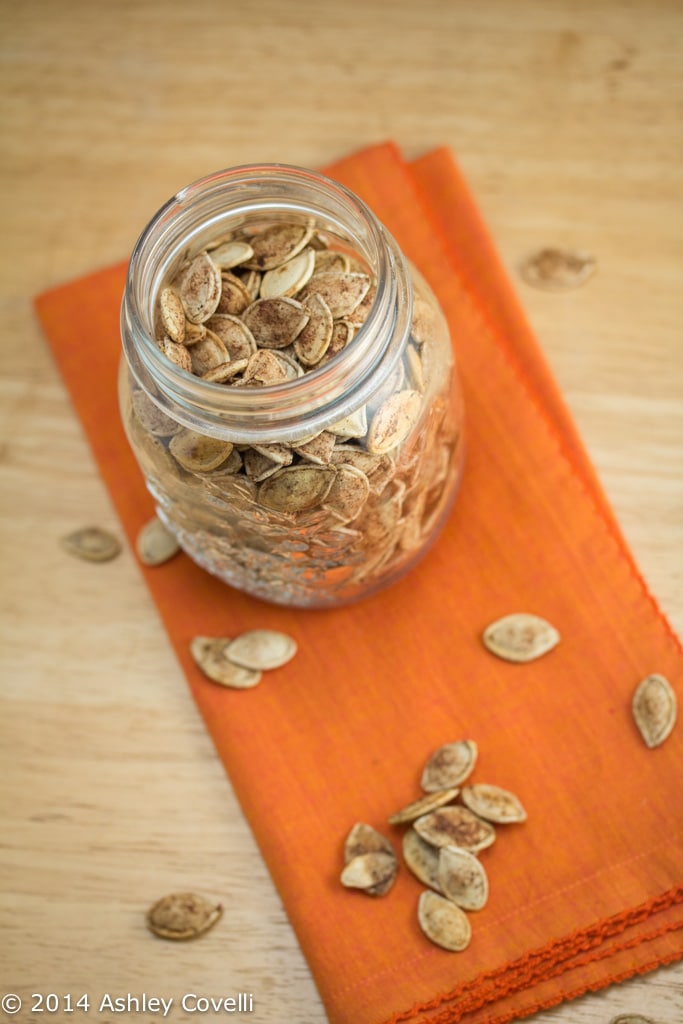 After boiling the seeds I patted them dry on paper towels (which was super sticky and gross, but I knew they needed to be at least kind of dry to get them to roast properly). I put them on a baking sheet (and I really should have used two since I had so many seeds - the tray was very crowded!) and sprayed them with a little oil, sprinkled on 1 ½ teaspoons kosher salt, 2 teaspoons sugar, ¾ teaspoon cinnamon, ¼ teaspoon nutmeg and ¼ teaspoon cloves. I tossed them around a bit to coat all of the seeds and popped them into an oven that was preheated to 325°F.
I roasted the seeds, tossing every 10 minutes, until they got nice and crispy. Again, since my pan was crowded, it took a lot longer than I was expecting, but it made for a great, salty-sweet snack! My son loved them!