Dino found this drink recipe to go with our picnic theme, and then came up with the brilliant idea to add rum to it. It was nice and refreshing!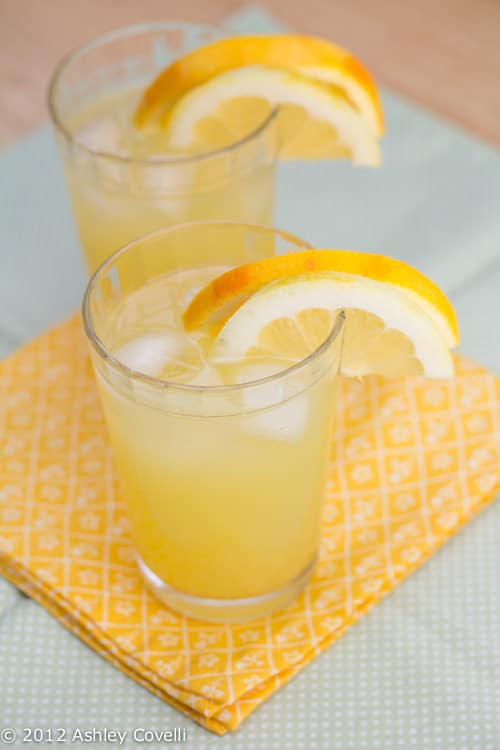 Sunny Orange Lemonade
Allrecipes - Martha Schwartz
"Here's a beverage that'll really hit the spot. Filled with tangy goodness, it'll quench your thirst any time of year. 'I like to use tree-ripened lemons and oranges that are so abundant here in Florida,' notes Martha Schwartz from Sarasota. 'It's a must for beach picnics.'"
Original Recipe Yield 6 servings
4 ¼ cups water, divided
1 cup sugar
¾ cup lemon juice
¾ cup orange juice
2 teaspoons grated lemon peel
1 teaspoon grated orange peel
ice cubes
Lemon slices
In a saucepan, bring 1-¼ cups water and sugar to a boil. Reduce heat. Simmer for 10 minutes; cool. Transfer to a pitcher; add lemon and orange juices and peels. Cover and refrigerate for at least 1 hour. Stir in the remaining water. Serve over ice. Garnish with lemon if desired.
Big Flavors Rating: 4 Stars