This post may contain affiliate links, which won't change your price but will share some commission.
Dino wanted to make Apple Juleps for the Supper Club's apple night, and they turned out awesome! The recipe didn't call for any alcohol, but he added a shot of either apple brandy or rum for those who wanted it. We made fresh orange and lemon juice, and bought apple and pineapple juice. I think that really helped the quality of this drink. We just didn't have it in us to juice an entire quart of apple juice. This is a great, refreshing beverage, and we all really enjoyed it.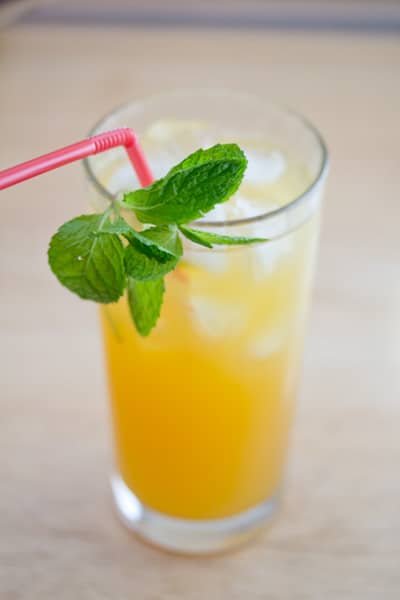 Apple Julep
Allrecipes - BUSYMOMOFTHREE
Yield 6 servings
1 quart apple juice
1 cup orange juice
1 cup pineapple juice
¼ cup lemon juice
1 sprig fresh mint leaves
In a large pitcher, stir together the apple juice, orange juice, pineapple juice and lemon juice. Mix and pour into glasses full of ice to serve. Garnish each serving with a mint leaf.
Amount Per Serving Calories: 121 | Total Fat: 0.3g | Cholesterol: 0mg
Big Flavors Rating: 5 Stars