This post may contain affiliate links, which won't change your price but will share some commission.
Dried cranberries are steeped in a sweet-and-tangy mix that becomes the dressing for this colorful autumn dish.
Looking for a beautiful dish to celebrate squash season? This is the salad for you!
I came across this recipe in the latest issue of Cooking Light and immediately knew that I wanted to make it.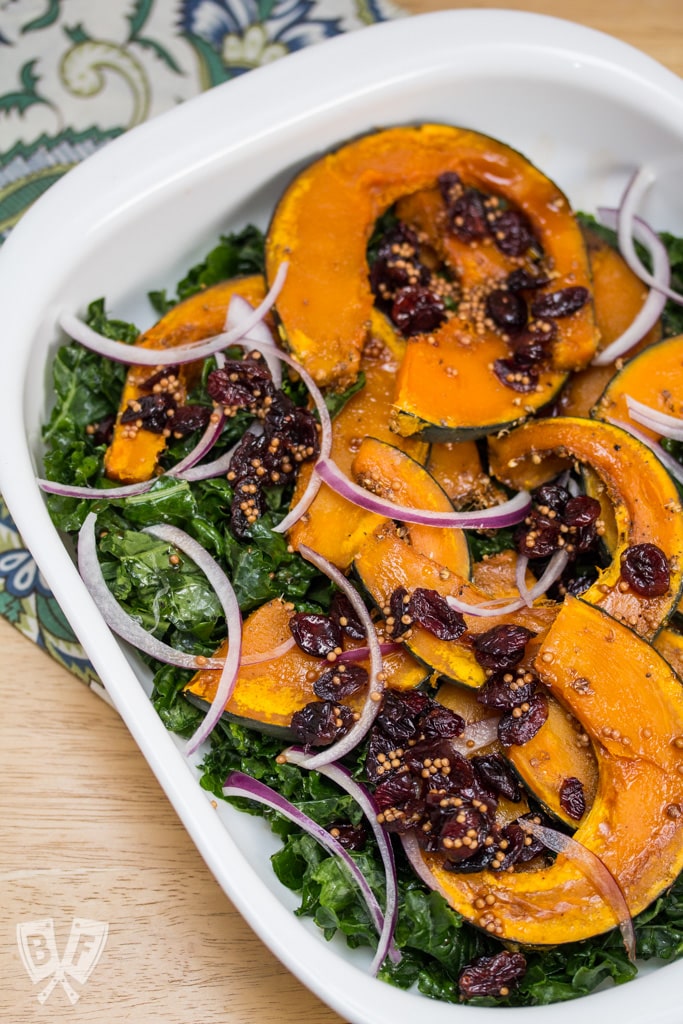 Cutting the squash was a little tricky, so be careful with your weapon blade of choice. I used a large cleaver and it went pretty well.
I loved the mix of warm roasted squash with the greens in this salad. The sweet, tangy cranberry topping was the perfect accompaniment.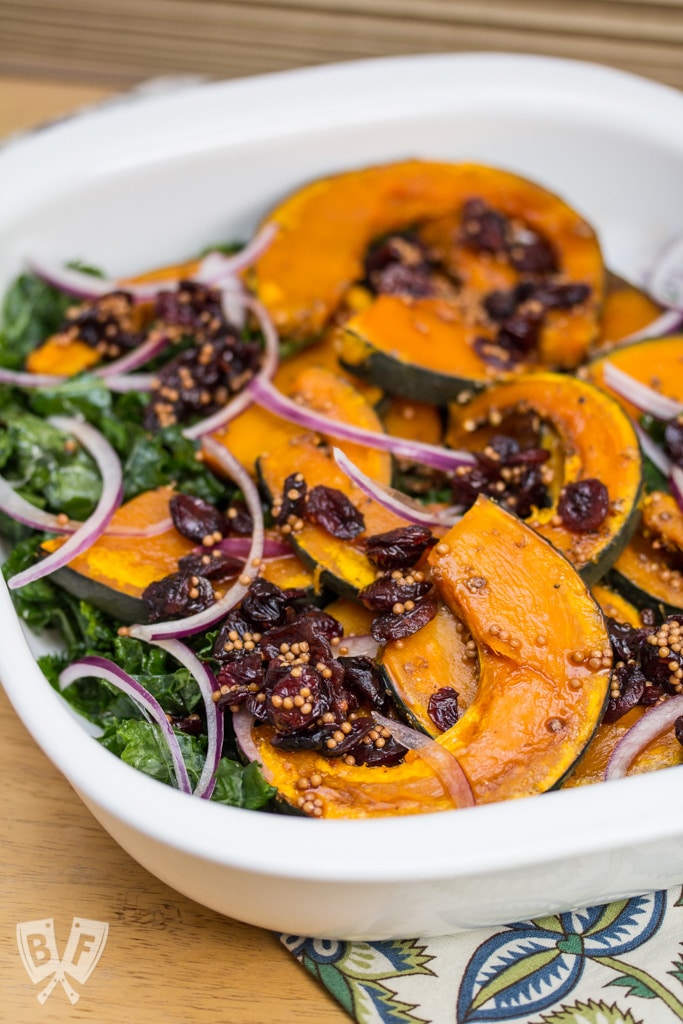 I served this with some Coffee Pork Chops (recipe coming Monday!) and steamed basmati rice topped with Brazilian Pepper and Onion Vinaigrette. It was an awesome meal that I look forward to having again soon. My family loved it!
This salad held up well in the fridge for a few days, too. Perfect for lunches and dinners made out of assorted leftovers. Yum!
½ large unpeeled green or orange kabocha squash (about 5 lb.), cut into 12 (½-in.-thick) wedges
2 tablespoons extra-virgin olive oil, divided
2 teaspoons coarsely ground coriander seeds
½ teaspoon black pepper
½ teaspoon salt, divided
6 tablespoons dried cranberries
6 tablespoons red wine vinegar
1 ½ tablespoons brown sugar
2 teaspoons mustard seeds
½ small red onion, thinly vertically sliced
2 tablespoons fresh lemon juice
1 (7 ½-oz.) bunch lacinato kale, stemmed and cut into ¾-in.-wide strips
See Cooking Light for the full recipe.