Roast Chicken with Brandy-Vanilla Butter
This post may contain affiliate links, which won't change your price but will share some commission.
A while back, I was passing a display at my local library and saw something that immediately caught my attention: Fifty Shades of Chicken: A Parody in a Cookbook. The book is hilarious but it also has lots of swoon-worthy chicken recipes (not to mention the photos… ahem).
The recipe one I chose to make from the book was this Roast Chicken with Brandy-Vanilla Butter.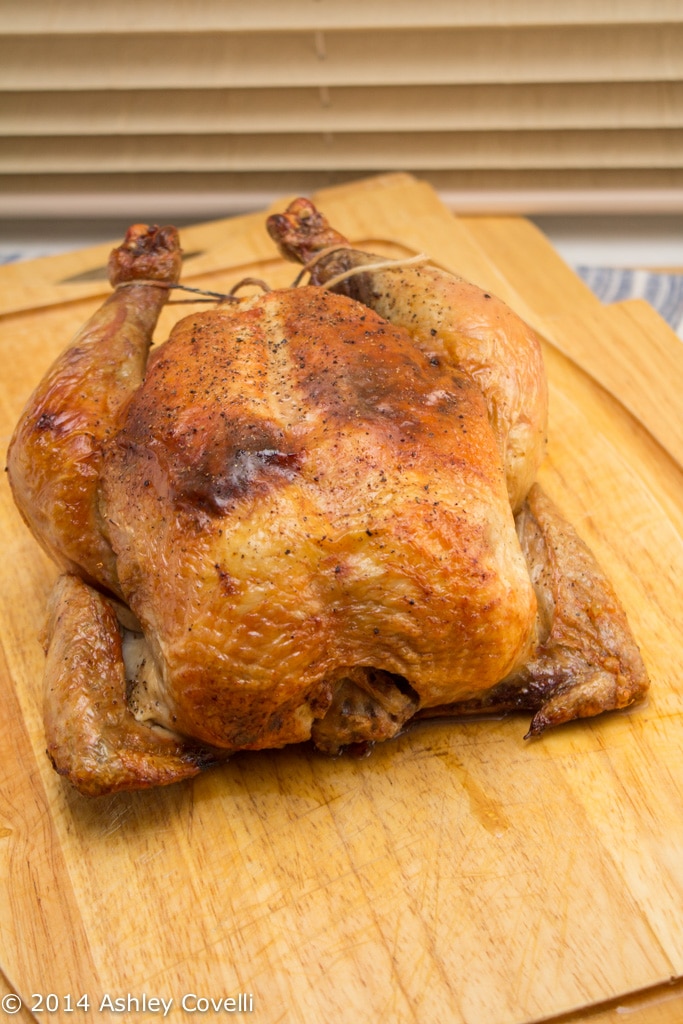 A seasoned brandy and vanilla infused butter is slathered underneath the skin before this chicken roasts away. It's a simple, flavorful and very unique combination that was a big hit with my family.
My in-laws were over for dinner that night, so I had my father-in-law carve the chicken (he's a rockstar in the kitchen and the best at carving meat).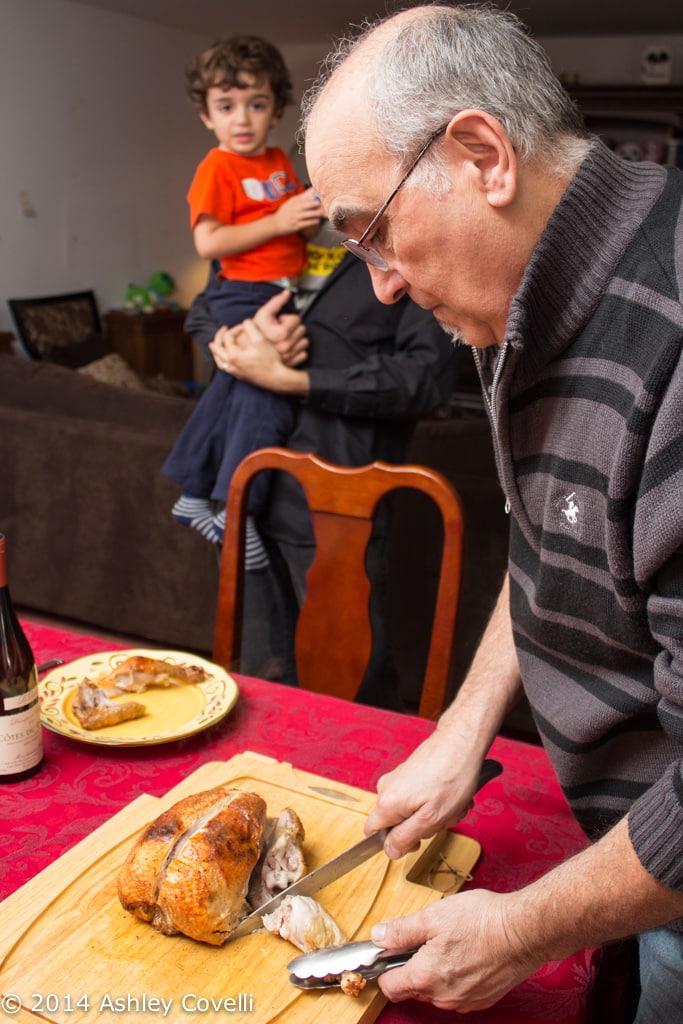 I served the chicken with Maple-Balsamic Roasted Carnival Squash and some dinner rolls and I picked up from the store.
This was a wonderful, comforting meal that was perfect for the autumn weather.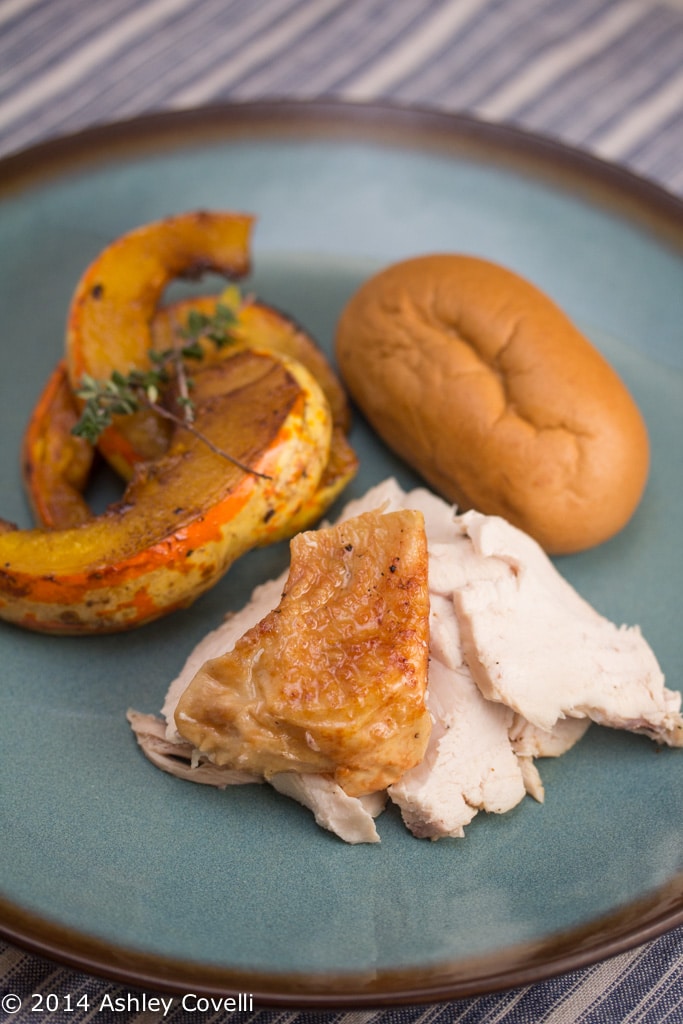 Roast Chicken with Brandy-Vanilla Butter
50 Shades of Chicken – FL Fowler
4 tablespoons unsalted butter, very soft
1 tablespoon brandy
2 teaspoons vanilla extract
1 1/2 teaspoons sugar
1 1/2 teaspoons coarse kosher salt
1 teaspoon freshly ground black pepper
1 (3 1/2- to 4-pound) chicken, patted dry with paper towels
1. Preheat the oven to 400°F. In a medium bowl, whisk together the butter, brandy, vanilla, sugar, 1/2 teaspoon salt and 1/2 teaspoon black pepper until it forms a smooth, supple spread (at first it will seem to curdle, but continue beating until it submits).
2. Season the chicken, including the cavity, with the remaining 1 teaspoon salt and 1/2 teaspoon pepper.
3. Fill your hand with butter and gently slide your fingers beneath the skin of the breast, slathering butter on the flesh as you go. Work your way down to the tight. Repeat until you have used all of the butter.
4. Place the chicken on a rack set over a rimmed baking sheet. Roast until the thigh juices run clear when pierced with the tip of a knife and the skin is crisp and golden, about 1 hour and 15 minutes. Let rest for 10 minutes before carving.
Big Flavors Rating: 5 Stars