This post may contain affiliate links, which won't change your price but will share some commission.
Last year, some friends hosted an Oktoberfest party and one of the things that I liked most (other than the fabulous assortment of beer, obviously) was a corn dip that someone brought. I was told that it was key to eat it with Fritos.
Dipping corn chips in corn dip - that's something I can totally get on board with. I am originally from Indiana, after all.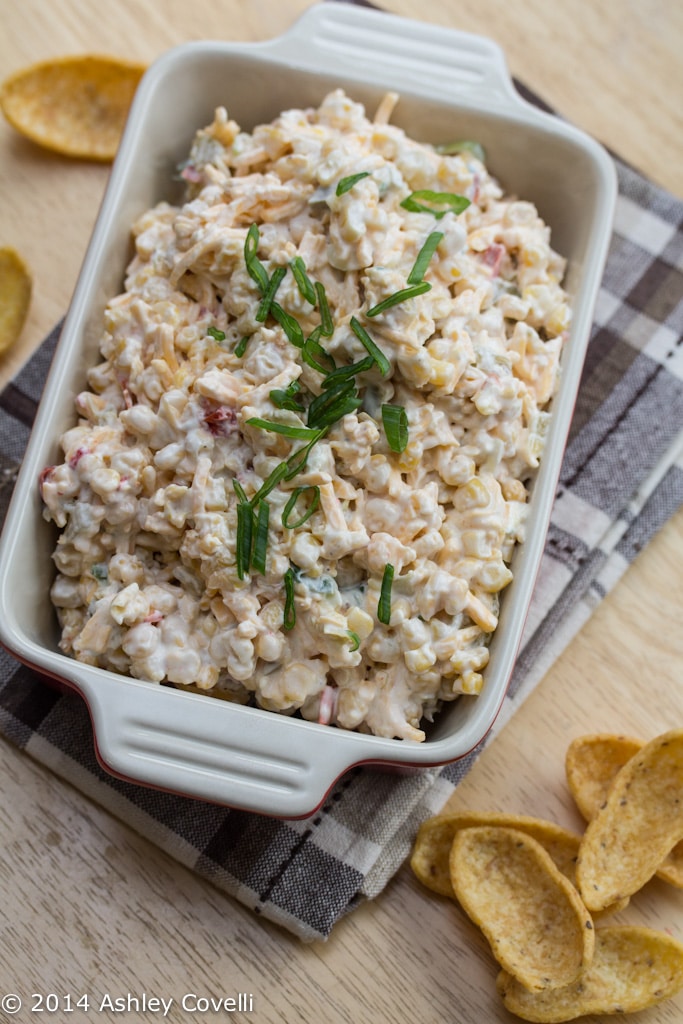 This dip is a cinch to put together, and it's always a big hit. I eased off of the jalapeños when I made it because I was bringing it to a potluck for parents and toddlers. I didn't want to be remembered as The Lady Who Burnt Poor Little Timmy's Mouth.
Next time, I'm going full-on-spicy.
It's hard to explain how addictive this dip is - it's definitely more than the sum of its parts. Bring this to your next potluck or picnic and it's guaranteed to disappear!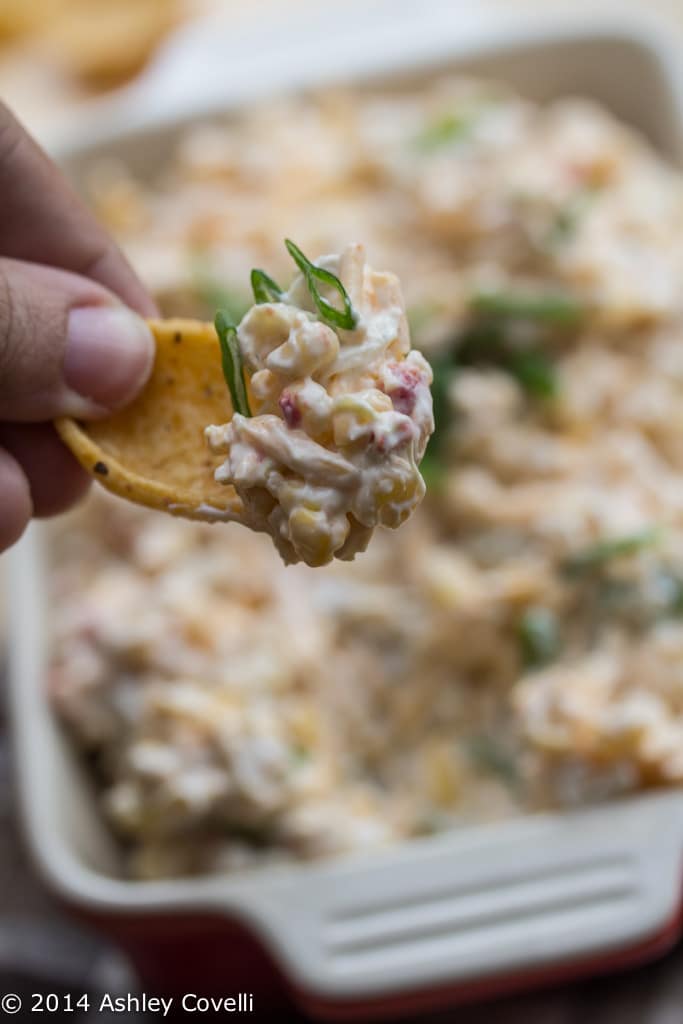 Out-of-this-World Corn Dip
Inspired by Charm
3 (11-oz.) cans sweet corn & diced peppers, drained
7-oz. can chopped green chiles
6-oz. can chopped jalapeño peppers, drained and liquid added to taste
½ c. green onion, chopped
1 c. mayonnaise
1 c. sour cream
1 tsp. pepper
½ tsp. garlic powder
16-oz. pkg. shredded sharp cheddar cheese
2-3 bags scoop-like corn or tortilla chips
In a large bowl, mix all ingredients except chips. Chill two hours to overnight. Serve with your favorite chips for scooping. Makes 6 cups.
Big Flavors Rating: 5 Stars