This post may contain affiliate links, which won't change your price but will share some commission.
It's been a while since I made myself a smoothie, so I picked up a bunch of kale from the store and decided to make a smoothie with some of the fruit that I had on hand. For some reason, I feel compelled to add kale to 99% of my smoothies. It's a really great way to bulk them up and add some wonderful nutrients. This one was nice and refreshing, and my toddler seriously loved it, too. Bonus!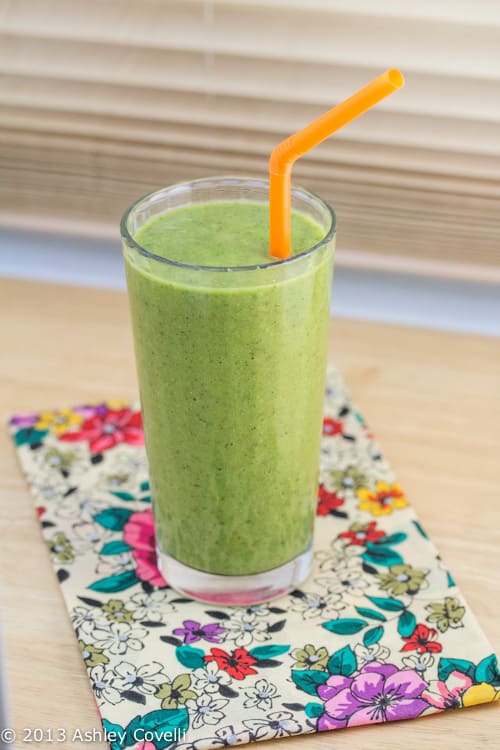 Orange, Pear, Avocado Kale Smoothie
Ashley Covelli
1 cup ice
Cold water
2 cups (lightly packed) kale, roughly chopped
½ avocado
1 orange, peeled and roughly chopped
1 pear, cored and roughly chopped
1 tablespoon flax seeds
Put ice in a measuring cup. Pour in water until it reaches the 1 cup line. Pour into blender, along with the rest of the ingredients. Blend until smooth. Enjoy!
Big Flavors Rating: 4 Stars