This post may contain affiliate links, which won't change your price but will share some commission.
This is the recipe that goes with the Blueberry Scones that I made. This is the perfect accompaniment to the scones! I agree with Jaden - this stuff would be really great as a gift.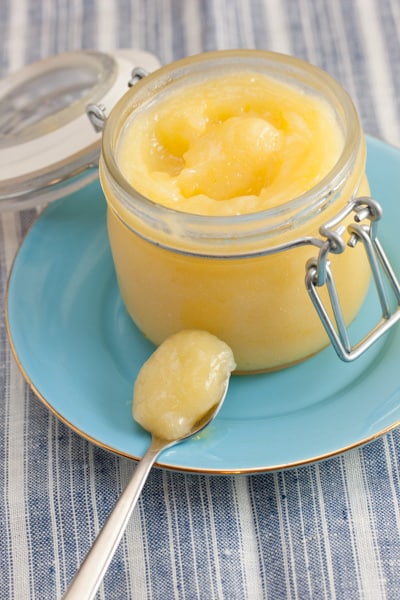 Lemon Glaze (or Lemon Curd)
Jaden's Steamy Kitchen
3 lemons
2 eggs
1 cup granulated sugar
4 tablespoons butter
Zest the lemon with a microplane grater. Cut each lemon in half and juice the lemons. In a medium sauce pan over medium heat, whisk together the lemon zest, lemon juice, eggs and sugar. Whisk constantly and make sure the mixture does not come to a boil (or the eggs will curdle). When the mixture is hot, turn the heat to low and whisk in the butter, 1 tablespoon at a time. Continue cooking on low for 6 minutes until the lemon glaze has thickened. Remove from heat and let cool.
This lemon glaze recipe makes a fantastic gift when canned.
Big Flavors Rating: 5 Stars