This post may contain affiliate links, which won't change your price but will share some commission.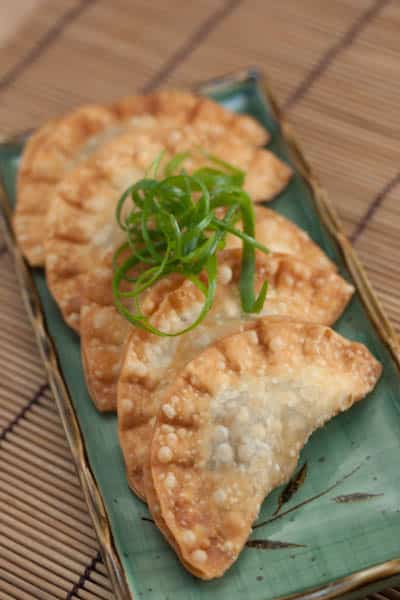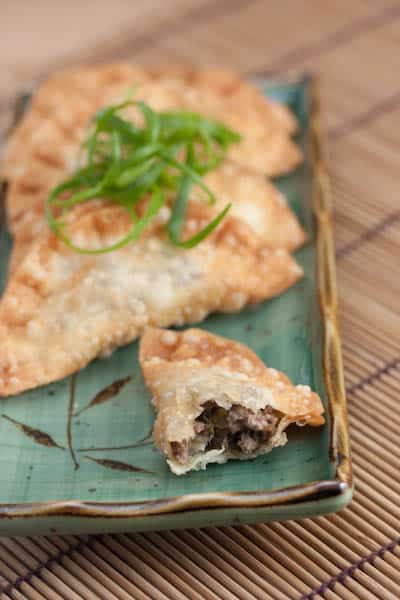 I picked up these dumpling presses at an Asian market a few years ago, and I never used them until today. I always see square wonton wrappers, but I hadn't come across round dumpling wrappers until Sunday afternoon. I was so excited to try it out, but I didn't want to go too crazy making something complicated on a Monday night. So I found a recipe that didn't call for too many ingredients, and that I could use the deep fryer for rather than pan-frying them. They turned out phenomenally - the jerk hot sauce, curry and thyme was a great combination. The outsides were nice and crispy, and since I drained them on paper towels after they came out of the fryer, they weren't greasy at all. These were really easy to make - but they'd take a bit more time without the dumpling presses. Now that I know where to find round dumpling wrappers, these will be making an appearance much more often.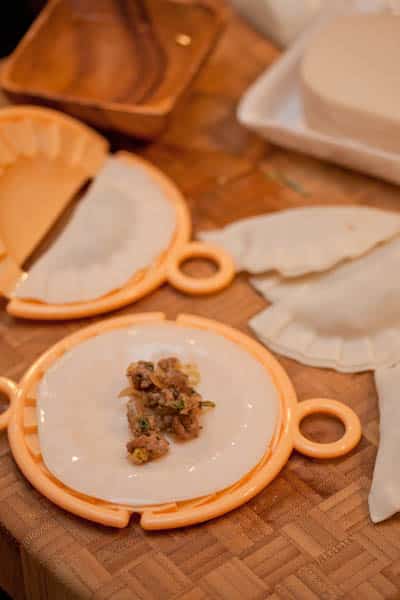 Jamaican Beef Dumplings
Gourmet May 2009
Yield: Makes about 30 dumplings
Active Time: 30 min
Total Time: 45 min
½ cup finely chopped scallion
¼ cup finely chopped onion
¾ teaspoon curry powder
¼ teaspoon dried thyme
4 cups vegetable oil, divided
½ pound ground beef
2 tablespoons fine dry bread crumbs
Hot sauce (preferably Jamaican)
About 30 dumpling or wonton wrappers
Cook scallion, onion, curry powder, and thyme in 1 ½ tablespoons oil with ½ teaspoon salt and ¼ teaspoon pepper in a 10-inch skillet over medium heat, stirring occasionally, until softened, about 5 minutes. Stir in beef and bread crumbs and cook until meat is just cooked through, about 3 minutes. Season with hot sauce. Cool.
Put a rounded teaspoon filling in center of a wrapper. Lightly brush edge of wrapper with water, then fold in half (diagonally if square) and press to seal. Form remaining dumplings.
Heat 1 inch oil to 350°F in a 12-inch skillet. Fry dumplings in 3 batches, turning once or twice, until golden-brown, 2 to 3 minutes per batch.
Big Flavors Rating: 5 Stars