This post may contain affiliate links, which won't change your price but will share some commission.
One of the things that I love about having a toddler at home is that I have what seems like a constant supply of bananas hanging out in the kitchen.
Which means that if I time it just right... I can make these banana muffins pretty much any time I like.
I also may or may not have been channeling the Wicked Witch of the West to get the poppy seeds to get the aforementioned toddler to sleep.
Poppies... Poppies. Poppies will put them to sleep. Sleeeeep. Now they'll sleeeeep!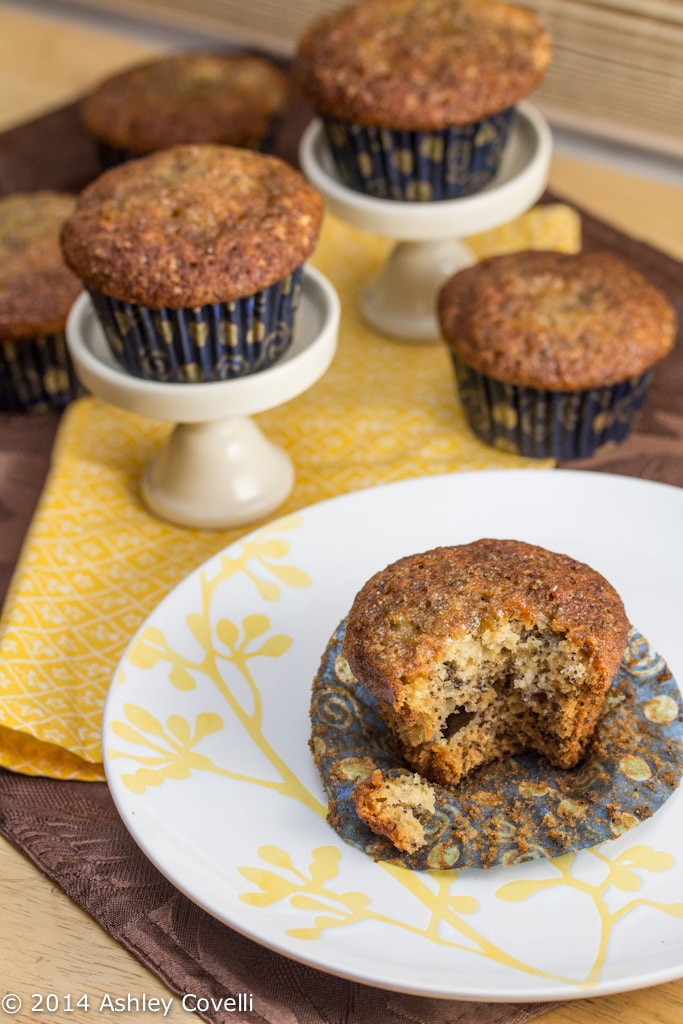 Sleep regression and opiates aside, these muffins were phenomenal! Seriously. They were nice and tender and ever so slightly crunchy from the poppy seeds inside, along with a sprinkling of raw sugar on top. Wowza.
They may have been consumed for both breakfast AND dinner every day until we ran out.
This recipe is pretty easy to put together, and you're rewarded with outstanding muffins. They don't stay too crispy after they sit in an airtight container overnight, but they're still absolutely delicious. I only got 13 muffins out of this recipe, and I measured exactly ⅓ cup in each muffin liner. Some of them did overflow a bit, so I'd probably go with a little less next time.
And there most certainly will be a next time!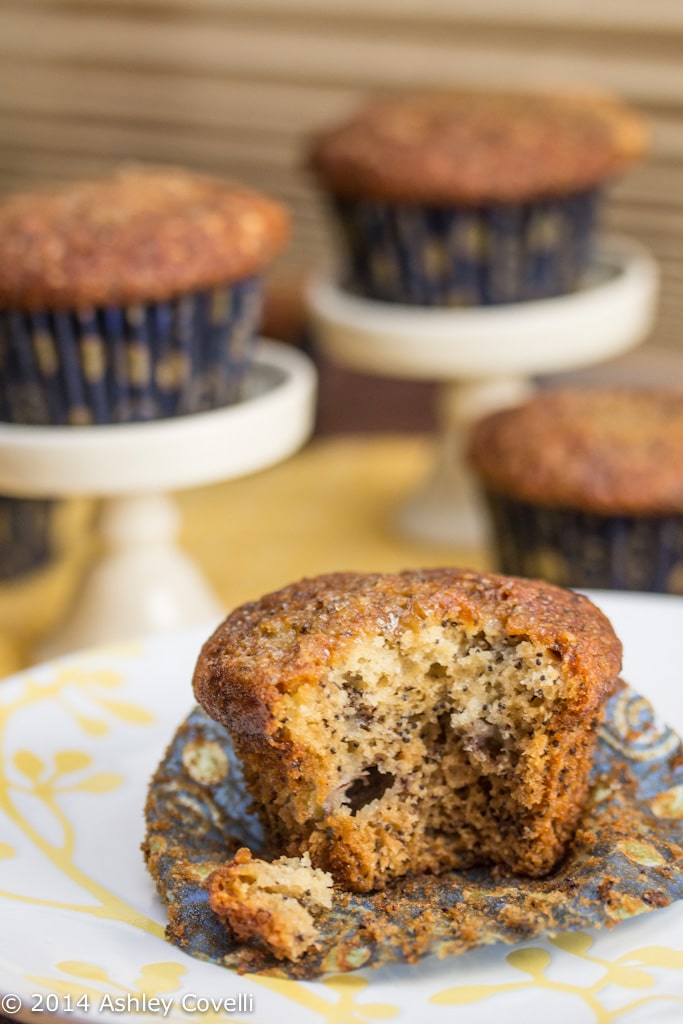 Honey Banana Poppy Seed Muffins
The Crepes of Wrath
Prep time: 15 mins
Cook time: 25 mins
Total time: 40 mins
Serves: 18-20 muffins
1 ½ cups all-purpose flour
1 cup granulated sugar
1 teaspoon baking soda
½ teaspoon kosher salt
3 large bananas, very ripe and mashed (about 1 cup)
⅓ cup vegetable oil
¼ cup whole milk or buttermilk
¼ cup honey
2 large eggs, room temperature
2 tablespoons poppy seeds
raw sugar, for sprinkling (optional)
Preheat your oven to 350 degrees F. Line and/or grease 18-20 muffin cups and set aside.
In a large bowl, whisk together your flour, sugar, baking soda, and salt. Set aside. In another large bowl, beat together the mashed bananas, vegetable oil, milk or buttermilk, honey, and eggs.
Add the dry ingredients into the wet ingredients and mix until just moistened. Fold in the poppy seeds. Place about ⅓ cup of batter into each muffin cup (don't overfill the cups, definitely do less than ⅓ than a heaping ⅓ cup) and sprinkle with raw sugar, if you like. Bake for 20-25 minutes, until golden and set. Allow to cool slightly before removing from the pans and serving. These will keep well at room temperature in an airtight container for up to 5 days.
Big Flavors Rating: 5 Stars