This post may contain affiliate links, which won't change your price but will share some commission.
Fire up the grill and satisfy your watermelon craving with this comfort food classic.
I love burgers, and I love watermelon. Together, they're great! We enjoyed this Blue Apron meal, but I definitely felt like it was a bit too much watermelon.
The pickled watermelon rind was great. Sweet and tangy and delicious. And feta and watermelon go great together, so we enjoyed the salad.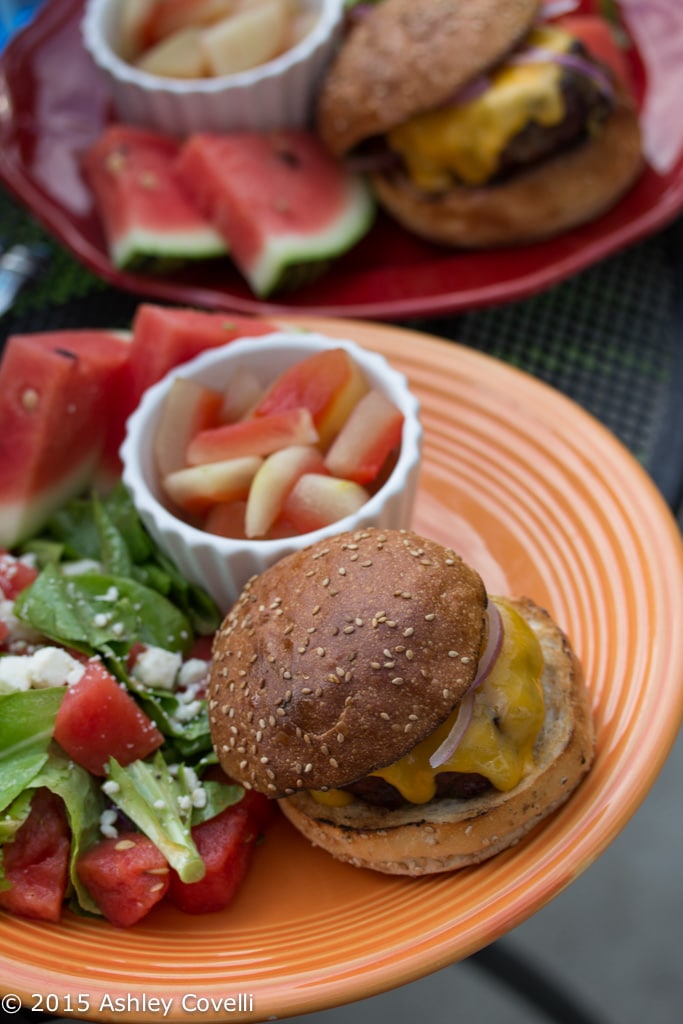 The burgers were good, but nothing too special. I liked the addition of Dijon in the meat. My husband grilled them up outside, and the cheese got nice and melty and delicious.
I think I'd make components of this meal again, but probably not all together as one meal.
9 Ounces Ground Beef
2 Sesame Seed Buns
2 Ounces Arugula
2½ Pounds Watermelon
1 Red Onion
2 Slices Cheddar Cheese
2 Tablespoons Crumbled Feta Cheese
2 Tablespoons Red Wine Vinegar
2 Teaspoons Dijon Mustard
1 Tablespoon Sugar
See Blue Apron for the full recipe.