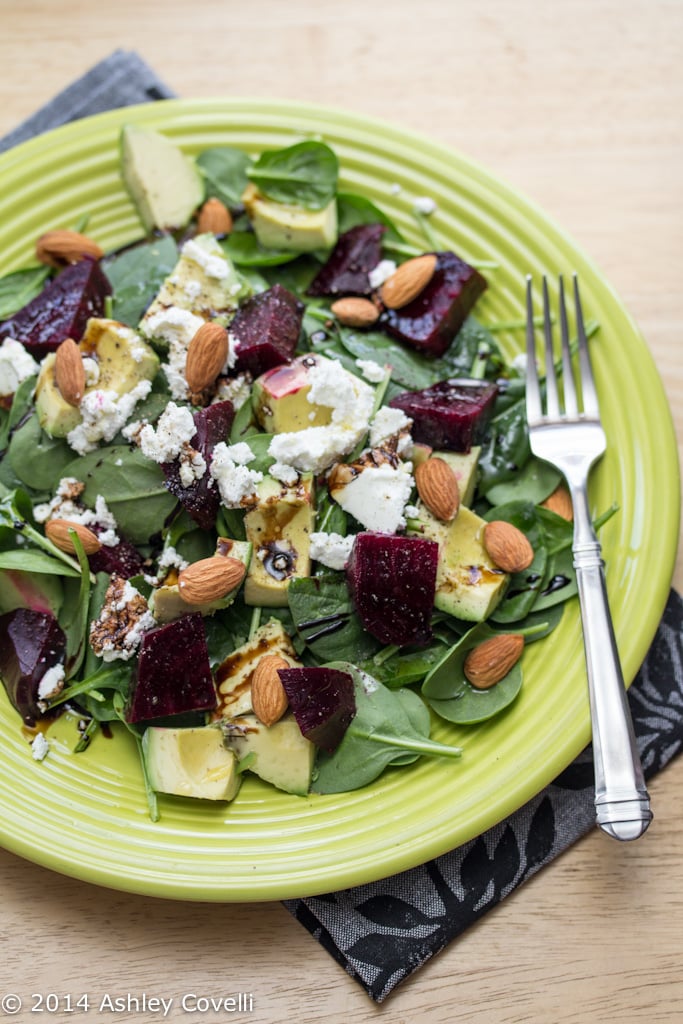 Green and Red Salad with Goat Cheese and Raw Almonds
This post may contain affiliate links. Thank you for supporting the brands that keep me creative in my tiny kitchen!
I had some Slow Cooker "Roasted" Beets in the fridge, so I made this tasty and colorful salad for lunch.
The plate was full of great flavors and textures, which is key for a great salad.
Plus, you know, you can never go wrong with goat cheese 😉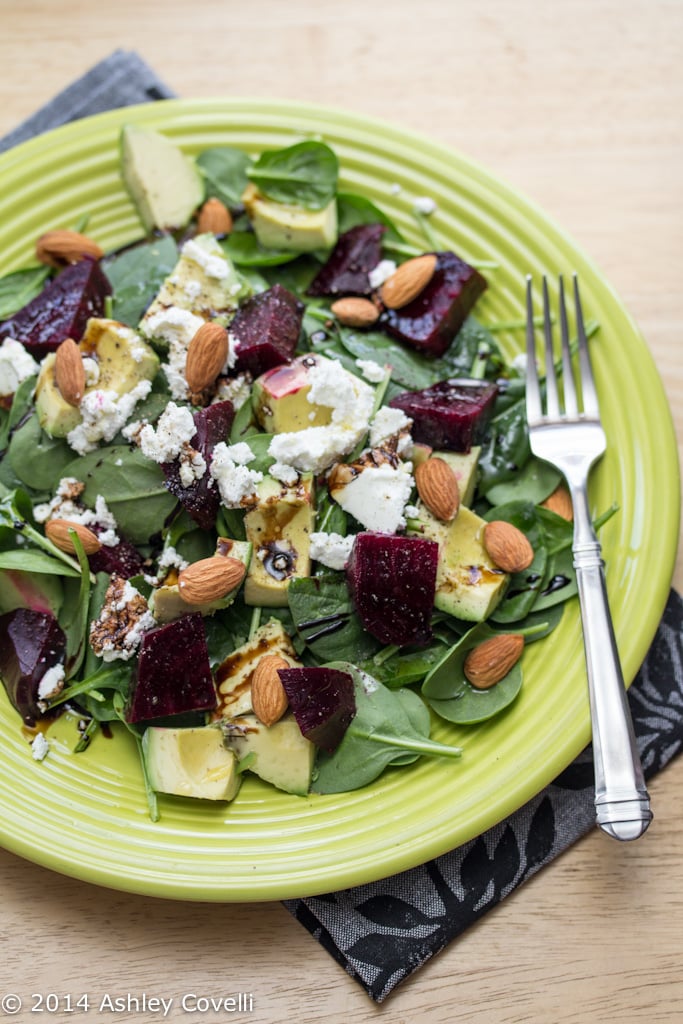 I put a hearty portion of baby spinach on a plate and topped it with sliced roasted beets, avocado, crumbled goat cheese and a handful of raw almonds. I sprinkled on some sea salt and freshly cracked black pepper and topped it with a drizzle of aged balsamic and a fancy extra-virgin olive oil.
It made an outstanding lunch – one I'll definitely be making again!
Big Flavors Rating: 5 Stars