This post may contain affiliate links, which won't change your price but will share some commission.
One of the great things about having a toddler in the house is that snack time is totally a thing.
Like, a legit thing.
No longer are my random, mid-day cheese and fruit plates random - they serve a purpose. And now that my son is 2, he loves helping me out in the kitchen, so snack time is even more fun because he helps make the food he's eating!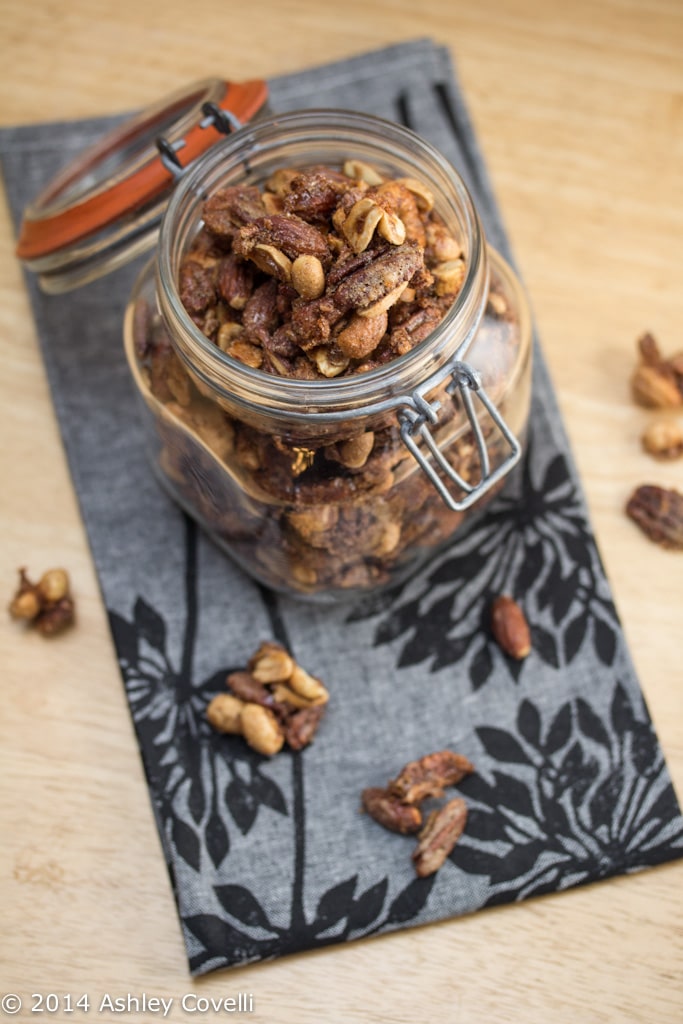 I saw this nut recipe on TV last week and thought it looked like a great snack, and much less involved than my go-to spiced nut recipe. It was also a great way to use up a bunch of assorted partial bags of nuts that I had hanging out in the freezer.
This was really easy to put together, and my son loved helping out! I used a mix of pecans, peanuts and walnuts. This particular recipe makes very sticky snacks, so chew with caution! I kind of love having a jar of these on the counter for whenever a snack attack strikes.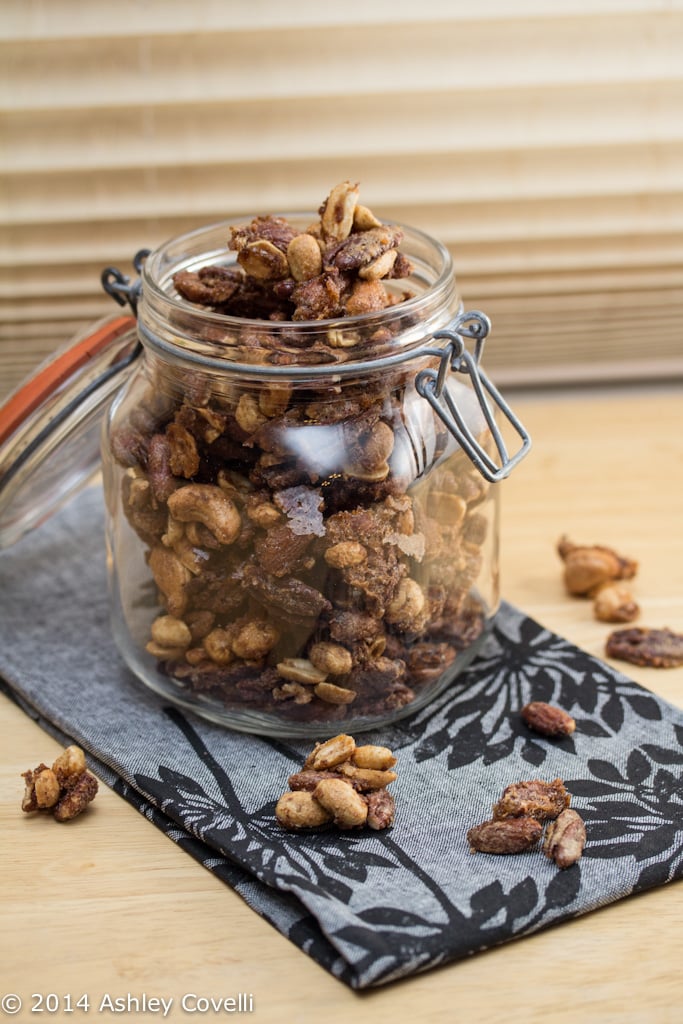 Coffee Sugar and Spice Nuts
Best Recipes Ever - Kary Osmond
1 egg white
1 tablespoon (15 mL) water
3 cups (750 mL) unsalted mixed nuts
½ cup (125 mL) granulated sugar
¾ teaspoon (4 mL) cinnamon
¾ teaspoon (4 mL) instant espresso powder
½ teaspoon (2 mL) salt
1 pinch ground nutmeg
In bowl and using fork, beat egg white with water until foamy; add nuts, stirring to coat.
Combine sugar, cinnamon, espresso powder, salt and nutmeg; sprinkle over egg white mixture and stir to coat.
Spread on parchment paper-lined or lightly greased baking sheet.
Bake in 275 degrees F (140 degrees C) oven until nuts are toasted, about 1 hour. Using wooden spoon, break up clumps. Let cool completely on pan on rack.
Servings: 30 2 tablespoon (25 mL)
Big Flavors Rating: 4 Stars