This post may contain affiliate links, which won't change your price but will share some commission.
Pan-frying sourdough bread in rendered bacon fat takes this classic sandwich to the next level!
We don't go for B.L.T. sandwiches very often, but whenever we do, they're always a hit. Especially this one, which was made with some beautiful, thick-cut bacon.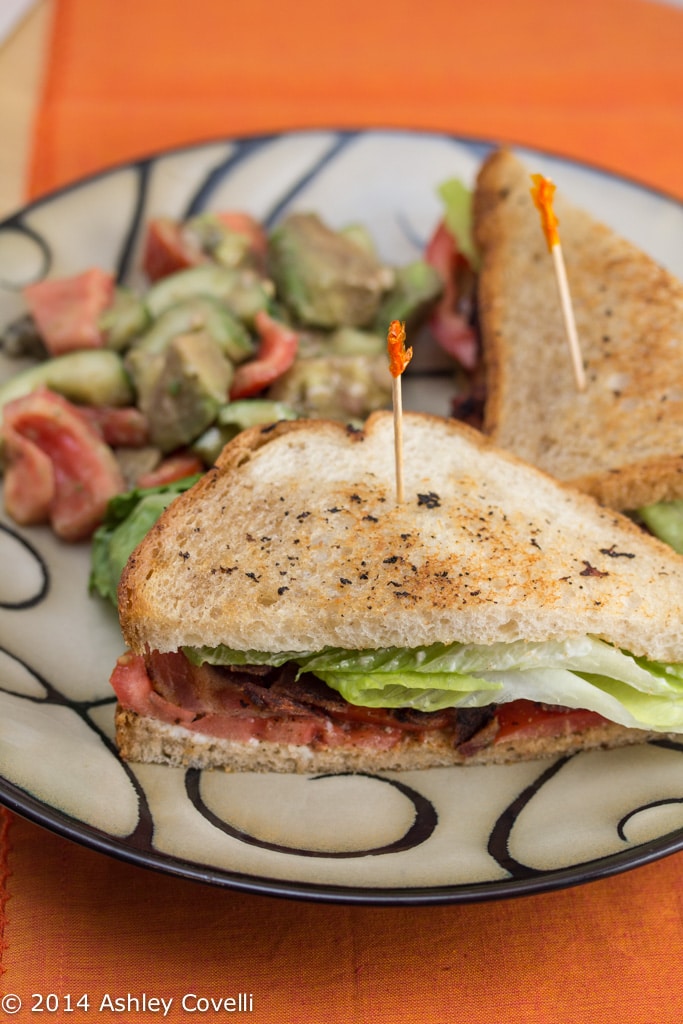 The sandwich and salad were very good on their own, but I don't think they worked too well together, because of the salty bacon and the tangy vinegar and mustard on the salad. It was just a bit too much. And I skipped seasoning the tomatoes on the sandwich with salt, because the bacon had plenty for the whole sandwich.
½ Pound Bacon
2 Tablespoons Red Wine Vinegar
1 Avocado
½ Head Baby Romaine Lettuce
1 Kirby Cucumber
1 Shallot
1 Tomato
1 Tablespoon Dijon Mustard
4 Slices Sourdough Bread
4 Frilled Sandwich Toothpicks
2 Tablespoons Mayonnaise
See Blue Apron for the full recipe.