This post may contain affiliate links, which won't change your price but will share some commission.
This post was created in partnership with Stonyfield. As always, all opinions are 100% my own.
The end of summer is always a busy time in my house. Between birthdays (mine, my husband's AND both of his parents), outdoor activities, BBQs, and traveling it seems like I blink and it's somehow already Labor Day.
It makes finding the time and energy to make delicious food a little trickier than other times of the year. Especially when it's hot and humid and the air conditioning doesn't reach my tiny kitchen.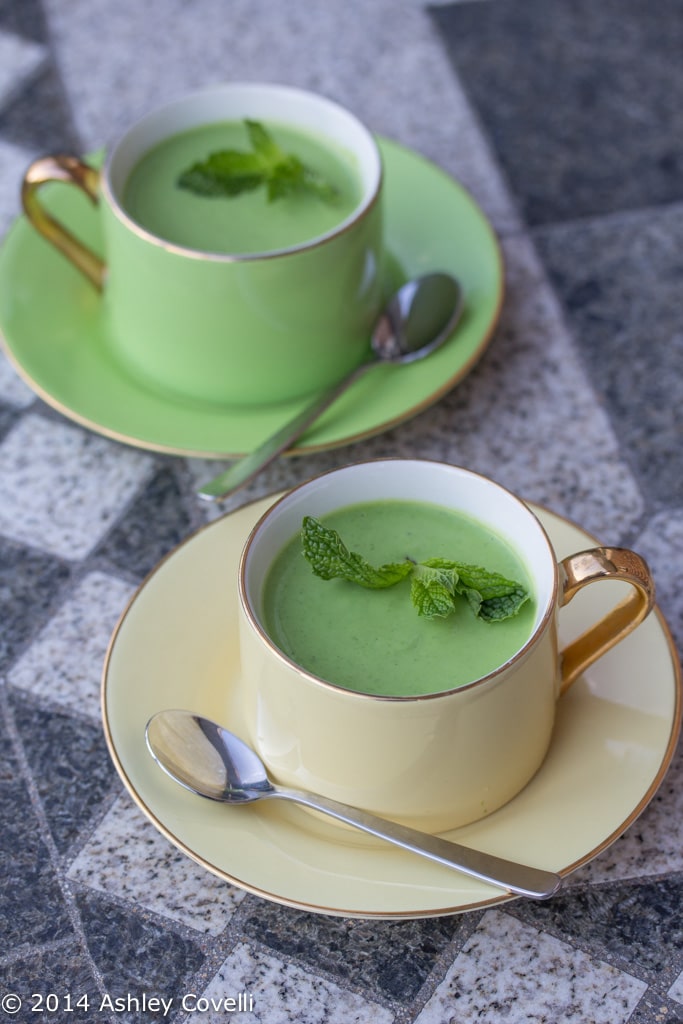 So for times like these, we should just live off of super simple meals that cool us off, right?
When Stonyfield asked me to create a chilled soup using their yogurt, I wanted to make sure I made something bright and refreshing. Peas and mint are so beautiful together, and with the richness that their yogurt adds to the mix, this soup turned out velvety and delicious.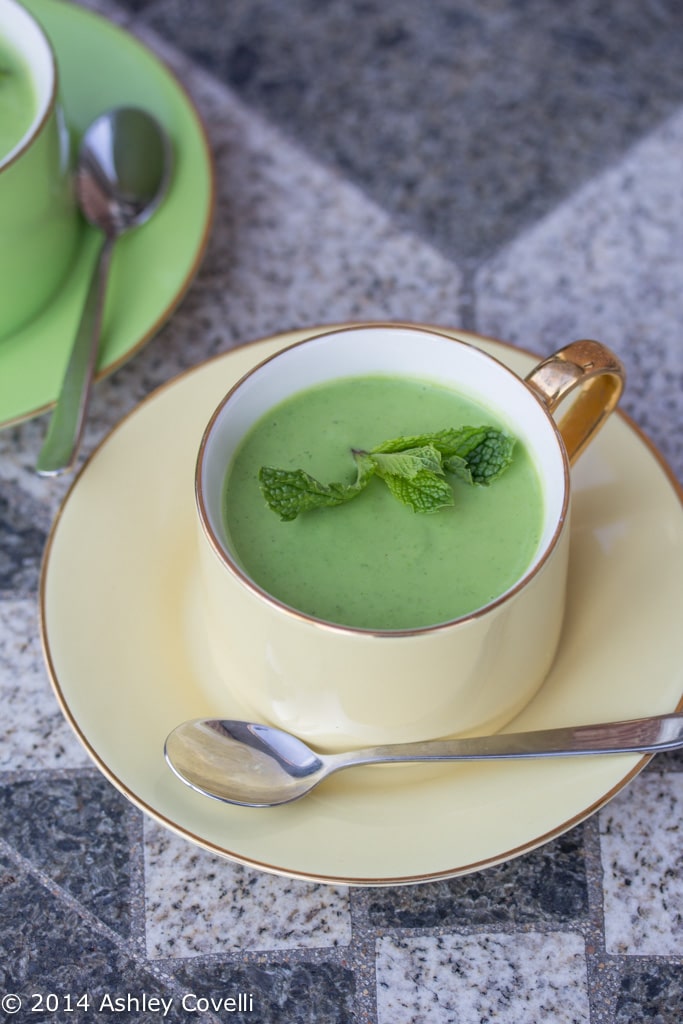 When I first made this, I barely thawed my peas. I figured my Vitamix could handle it. Well… it could, but let's just say that I ended up with what my son thought was a smoothie. It tasted great, but it was much better after it melted down a bit. So I'd recommend fully thawing your peas in the fridge overnight. Or maybe even just submerge the bag in a bowl of water until they're a little softer before you try blending it.
The lemon zest adds a nice zing to this bright green soup. Make sure to keep it chilled until right before serving, as it tastes the most refreshing when it's nice and cold.
Chilled Minty Pea Soup with Lemon
Big Flavors from a Tiny Kitchen - Ashley Covelli
1 pound frozen peas, thawed (see note above)
2 tablespoons extra virgin olive oil
1 clove garlic, minced
1 shallot, chopped (about 2-3 tablespoons)
½ teaspoon kosher salt
¼ teaspoon freshly cracked black pepper
1 cup cold water
Zest of 1 lemon (about 1 teaspoon)
¼ cup fresh mint, roughly chopped
½ cup plain yogurt (I used Stonyfield Smooth & Creamy Whole Milk)
Heat oil in a small sauté pan over moderate heat. Add garlic, shallot, salt and pepper. Cook, stirring occasionally, until soft, about 5 minutes.
Add peas, water, lemon zest, mint and yogurt to a blender, along with the garlic and shallots from the pan. Blend until smooth. Taste and adjust seasoning if necessary.
Chill soup until ready to serve.
Big Flavors Rating: 4 Stars