A festive red, white and blue treat!
Do you have big plans for the holiday weekend? We usually grill up something, hang out with our family and try to relax before watching the fireworks.
But there's always room for a fun, festive dessert!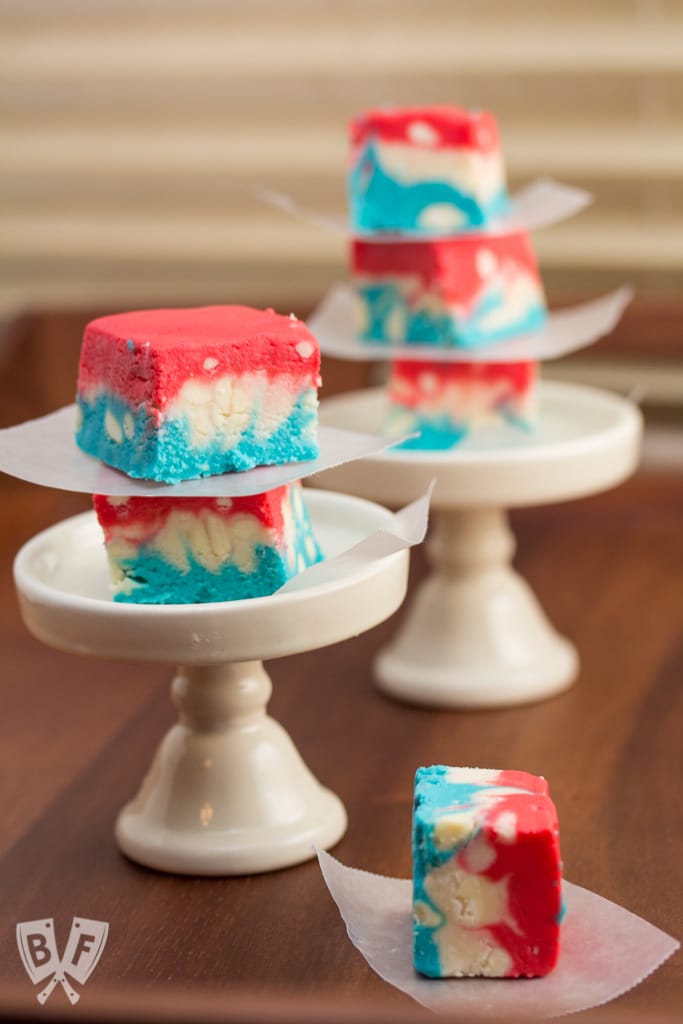 I actually made this recipe from Taste and Tell last year for a tie dye party at my friend's house.
They were a big hit with the crowd. I mean, how can you not smile when you see something this colorful?
This was a fun treat to bring to a party, and it could be fun to play around with different color combinations in the future.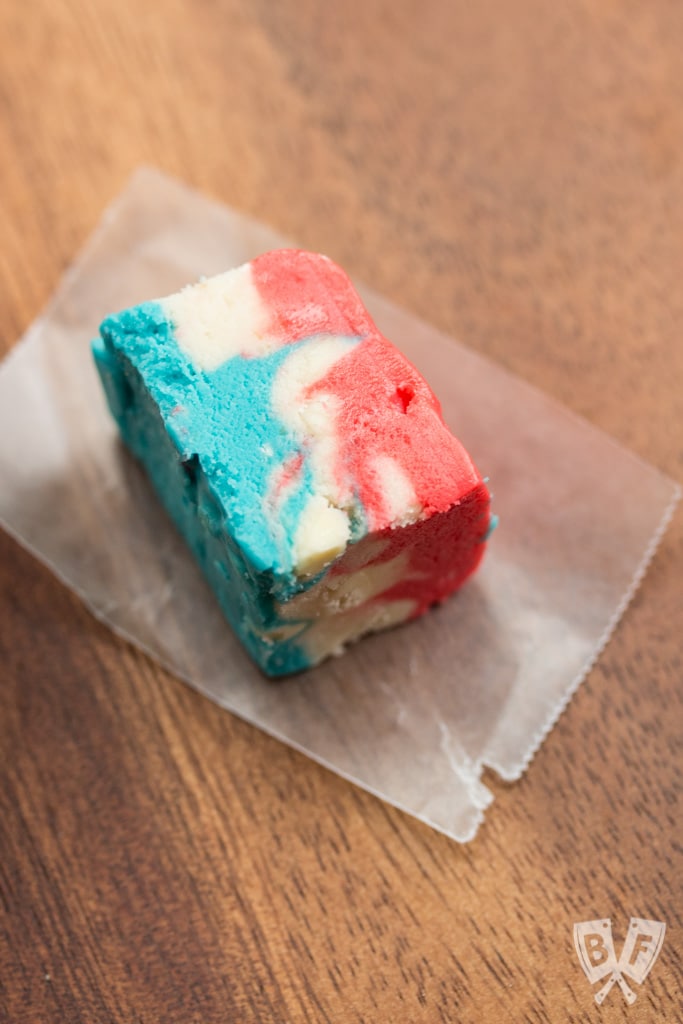 While the recipe is simple (and tasty!), I did have some difficulty with it.
Deborah has lots of tips on her site for success with this recipe. I think that part of the problem was that the marshmallow creme was just so sticky that it was tough to work with, especially while swirling.
I think the swirls came out nicely, despite my struggles. I'd definitely give this one a try again.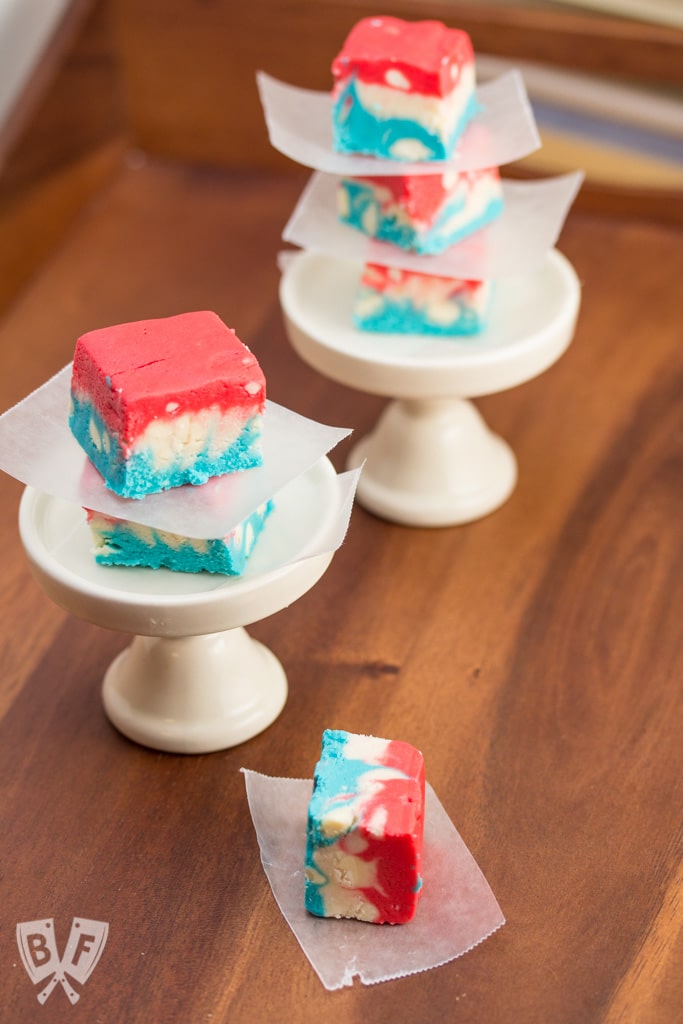 See Taste and Tell for the full recipe.