This post may contain affiliate links, which won't change your price but will share some commission.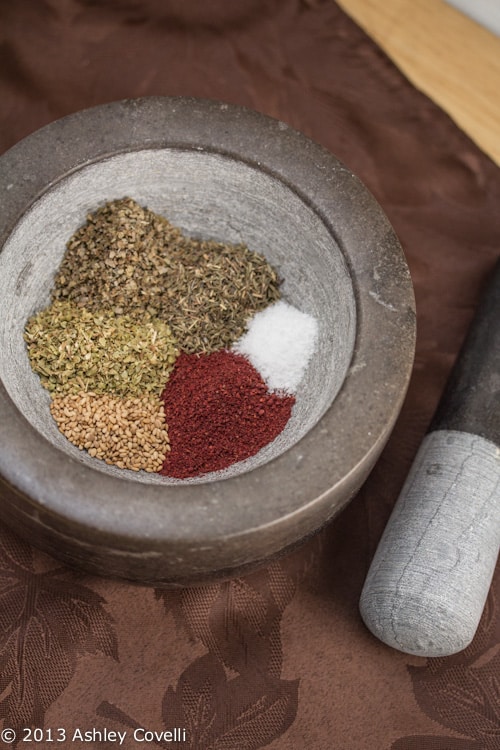 I was planning to make a side dish tonight that called for Za'atar, which is a Middle Eastern spice mixture that I didn't have on hand. I was planning to substitute sumac, but then I figured I might as well see if I could find a recipe to make my own blend. I'm so glad I looked, because this recipe from Saad Fayed was really simple and resulted in a beautiful spice mixture. I even ended up using some on tilapia fillets tonight as well. I still have a bunch that I'll be using in more dishes soon!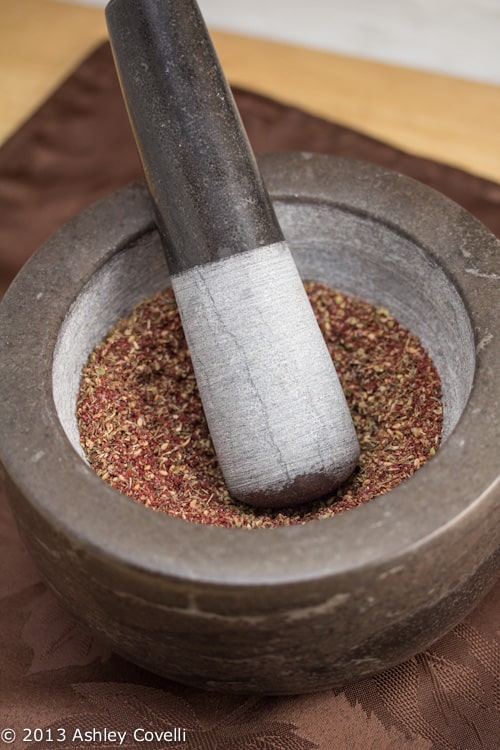 Za'atar
About.com - Saad Fayed
Total Time: 5 minutes
¼ cup sumac
2 tablespoons thyme
1 tablespoon roasted sesame seeds
2 tablespoons marjoram
2 tablespoons oregano
1 teaspoon coarse salt
Grind the sesame seeds in food processor or with mortar and pestle. Add remaining ingredients and mix well.
Store za'atar in a cool, dark place in a plastic zip bag or in an airtight container. When stored properly, za'atar can be used from 3-6 months.
Big Flavors Rating: 4 Stars