I saw this post over at The Paupered Chef and thought it looked like something Dino would love. He's been into drinks with bitters lately, so I sent this recipe his way and he rushed downstairs and mixed one up. It's too strong for my taste, but he really enjoyed it.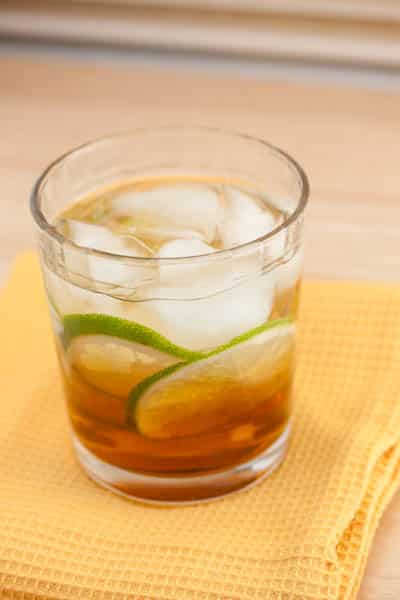 Winter Gimlet
The Paupered Chef
Makes 1 Drink
Paper-thin slices of lime, for lining glass
2 ounces Old Tom Gin (preferable Ransom brand)
½ oz lime juice
1 ounce brown sugar simple syrup (instructions below)
2 dashes Angostura bitters
To make the brown sugar simple syrup, combine equal parts brown sugar and water in a mason jar or other sealable vessel. Shake like hell until the sugar is dissolved. Alternatively, you can heat it gently in a saucepan until dissolved, then cool.
Layer the lime slices along the inside of the glass, slightly overlapping. Add gin, lime juice, and simple syrup over ice and stir gently to combine. Finish with bitters.
Big Flavors Rating: 4 Stars