This post may contain affiliate links, which won't change your price but will share some commission.
This summer, I was lucky enough to meet up with a group of food lovers that I've been friends with online for a decade or so. It was wonderful to get together and have a big ol' potluck!
Because potlucks where everyone knows how to cook amazing food are the best kinds of potlucks!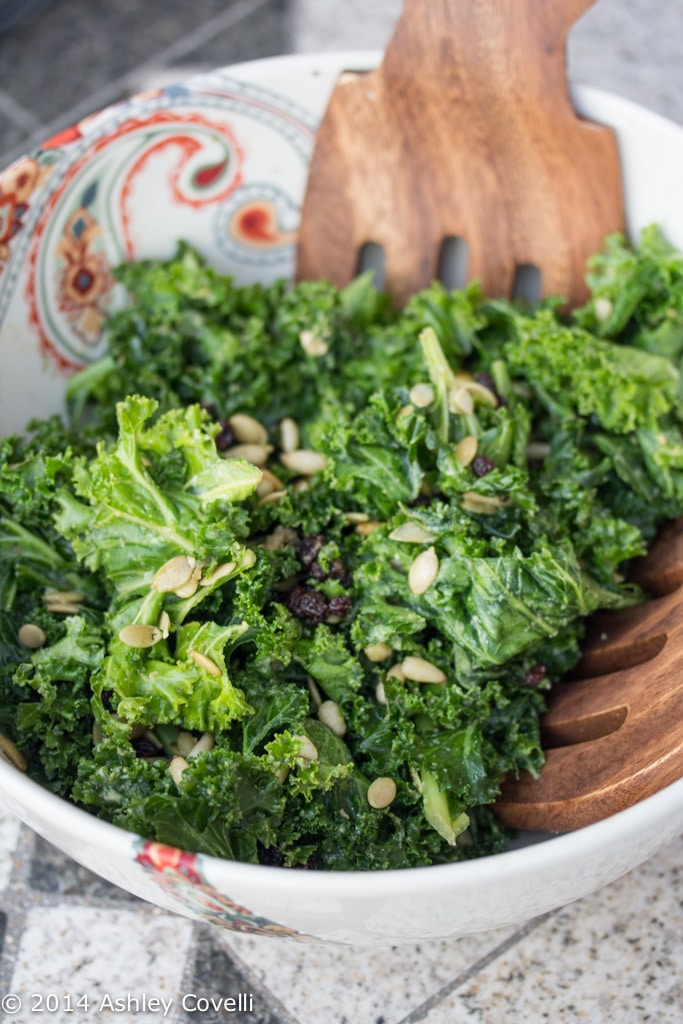 This kale salad was one of the items that was prepared for the potluck. The kale was fluffy, creamy and delicious, and I loved the combination of mix-ins. I asked for the recipe, noting that I needed to make it for myself at home!
The friend who made this at the potluck didn't include the nutritional yeast, but I wanted to try it out. It added a nice, nutty flavor. Massaging avocado into the kale makes for a nice, creamy dressing that coats every bit of this tasty salad.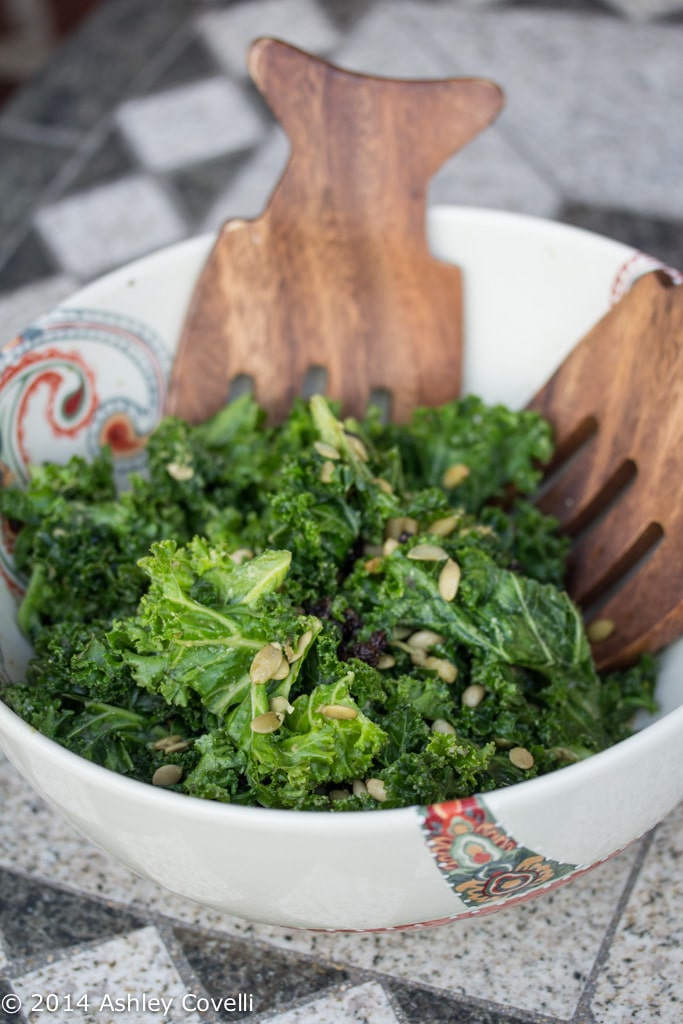 This salad is a nice change of pace from the typical kale salads that I've had. I loved the garlicky, lemony flavors that were paired with crunchy nuts and seeds and sweet currants. My friend made it with dried cranberries, which I think tasted even better. I'll definitely be making this one again!
Rebecca T's Kale Salad
Adapted from Whole Foods
1 bunch kale
1 ripe avocado
½ teaspoon kosher salt
juice of 1 lemon
½ teaspoon garlic powder
2 teaspoon honey
2 teaspoon nutritional yeast powder [this is a hard ingredient to find but you can get it in the bulk section at Whole Foods and it's super cheap. It adds a nice "something" to the salad but I'm sure you could leave it out.]
¼ cup dried sweetened cranberries or currants
¼ cup raw pumpkin seeds [also in bulk section at WF]
¼ cup pine nuts, lightly toasted
Wash kale, remove stems and chop. Place in large bowl with avocado and salt. Massage kale [I know it's weird, just do it] until well-coated with avocado. This wilts the kale and makes it much much less tough. Add remaining ingredients and mix it all up with your hands.
This is delicious AND you get a moisturizing hand treatment to boot! 🙂
Big Flavors Rating: 4 Stars