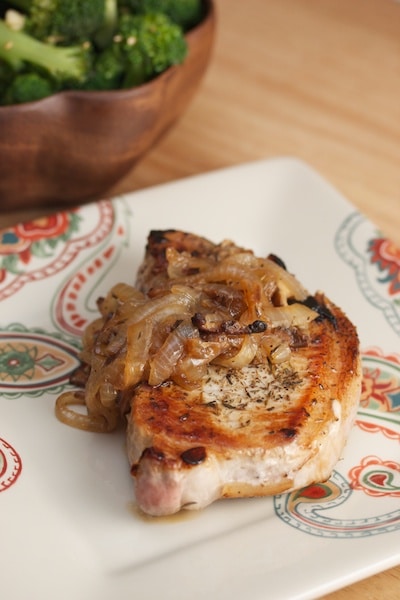 Pork Chops with Onions and Shiitake Mushrooms
This post may contain affiliate links, which won't change your price but will share some commission.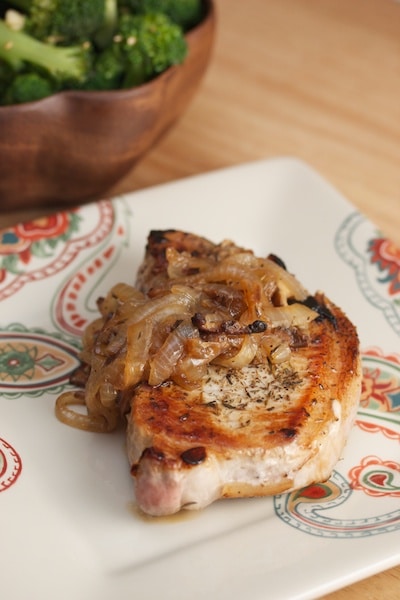 I wanted to make something quick for dinner tonight, so I got some boneless pork chops. I sautéed some sliced onions and shiitake mushrooms in some olive oil, and seasoned them with salt, pepper & thyme. When they cooked down quite a bit, I pushed them over to the side, and dropped in a few pork chops that I also seasoned with salt, pepper & thyme. I cooked them until golden on both sides, and nice and juicy in the center. This was a quick and tasty dish. I served some spicy, garlicky sesame broccoli on the side.