This post may contain affiliate links, which won't change your price but will share some commission.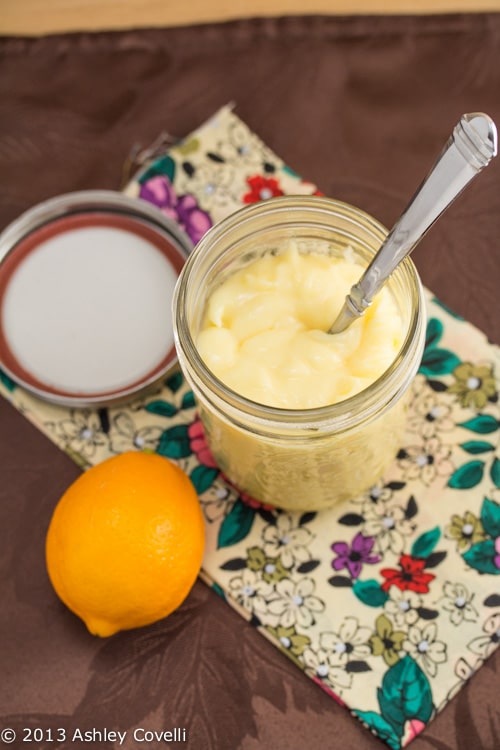 I picked up some Meyer lemons a while back, and I thought that making lemon curd would be a great way to use a few of them. This stuff is awesome! It doesn't take too long to come together - I'd say mine took about 5 minutes after the butter melted for it to reach the correct temperature. Meyer lemons are sweeter than regular lemons, so you don't need to add as much sugar to make this sweet enough, which toooootally makes it healthier, right? 😉 This curd is rich and piquant and good enough to be eaten by the spoonful! Of course, I hope it makes it into a few other treats, too...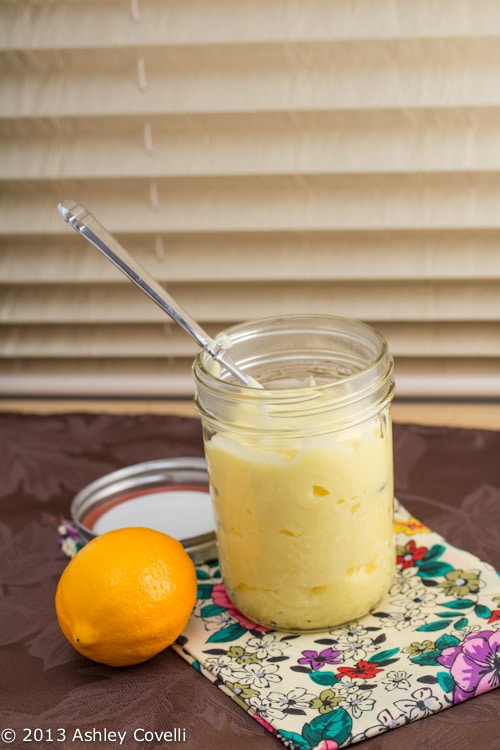 Meyer Lemon Curd
Gourmet December 1999
Makes about 1 ⅔ cups
Total time: 20 min
Good enough to eat by the spoonful, this curd can be used as a cake or tart filling or served with scones, muffins, or fresh fruit.
3 to 4 Meyer lemons (about 1 pound)
½ cup sugar
2 large eggs
1 stick unsalted butter, cut into 4 pieces
Finely grate enough zest from lemons to measure 2 teaspoons and squeeze enough juice to measure ½ cup. Whisk together zest, juice, sugar, and eggs in a metal bowl and add butter. Set bowl over a saucepan of simmering water and cook, whisking, until thickened and smooth and an instant-read thermometer registers 160°F, about 5 minutes. Force curd through a fine sieve set into another bowl. Serve warm or cover surface of curd with wax paper and cool completely.
Cooks' notes:
-Lemon curd keeps, covered and chilled, 1 week.
-If substituting regular lemons, increase sugar to ¾ cup.
Big Flavors Rating: 5 Stars