This post may contain affiliate links, which won't change your price but will share some commission.
I've been tempted to try making my own ketchup for years now. When I found a recipe that called for cooking it in the slow cooker, I was totally sold.
Canned tomatoes, vinegar, sugar and spices simmer in the slow cooker all day, filling your house with the most wonderful aroma. This was the first time I saw a slow cooker recipe that called for leaving the lid OFF, so I made sure to stay close to home all day just in case anything went awry. I had visions of tomatoes spurting all over the kitchen. Luckily, that didn't happen.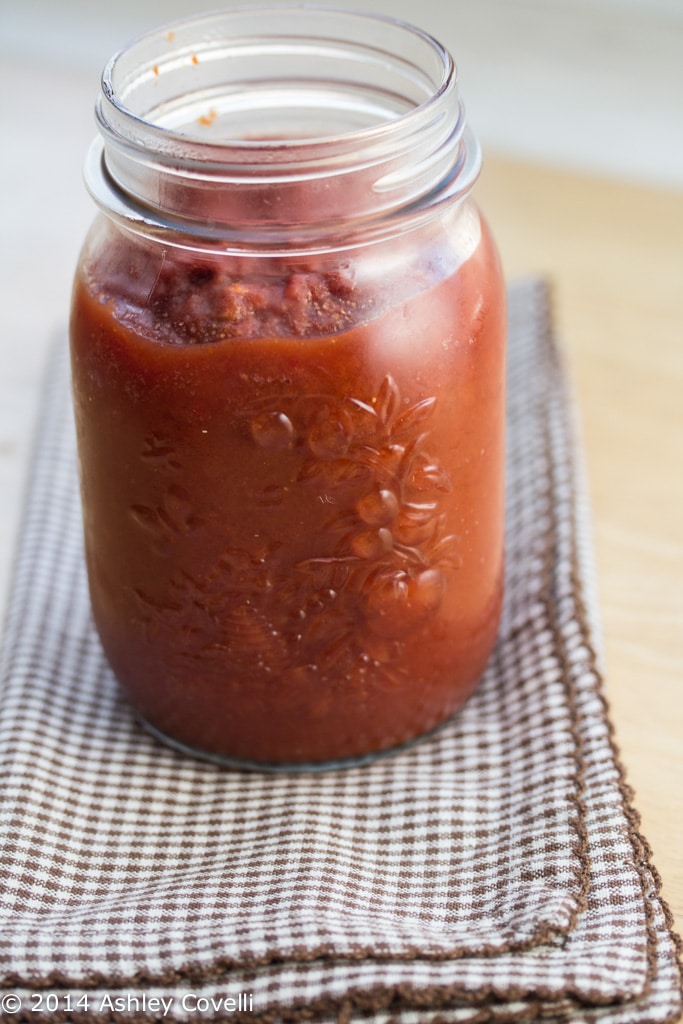 I blitzed the ketchup in my Vitamix after it was done and didn't bother straining it. I don't mind a little extra texture in my ketchup. But I definitely can see how it would be a bit of a hassle if you wanted it to be smoother.
I love having the option to use ketchup that I made from scratch. I also used it as the base for a killer cocktail sauce (recipe coming soon!), and we have plenty stashed away in the kitchen for future use. I'm not sure how long this will keep, and that's probably the biggest drawback.
All in all it's a great recipe that's a nice alternative to store-bought.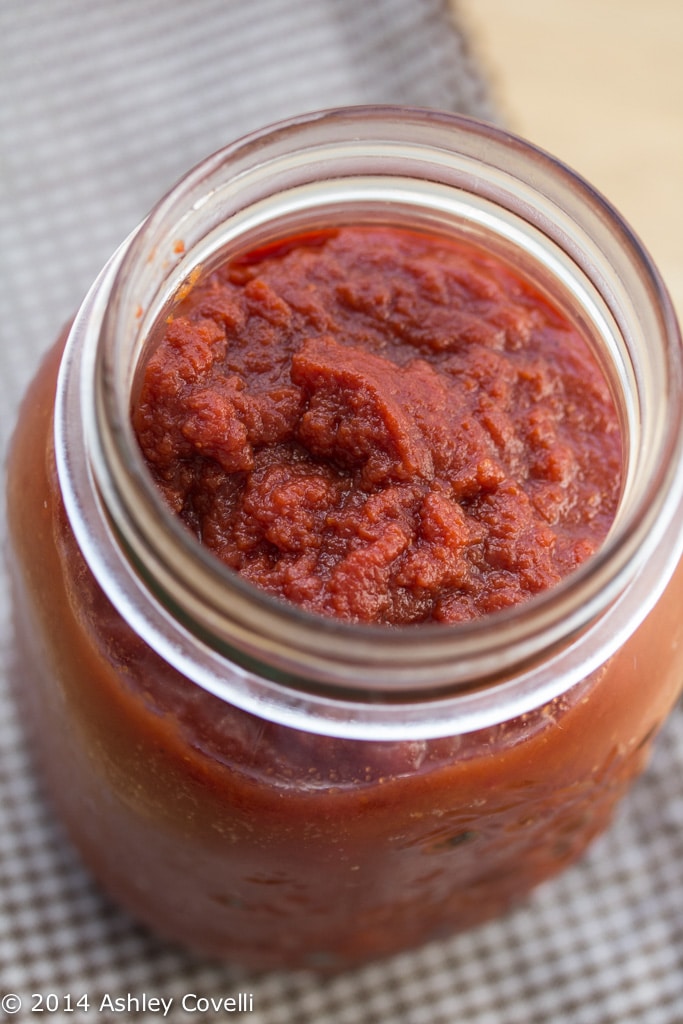 Homemade Ketchup
Allrecipes - Chef John
This ketchup does come close to those name brands in terms of taste, texture and color. I've never had a tomato paste-based ketchup that I liked, so I decided to cook down crushed tomatoes instead. By using the slow cooker, we take most of the labor out of the process."
Makes 3 cups
Prep: 10 mins
Cook: 12 hrs
Ready in: 12 hrs 10 mins
2 (28 ounce) cans peeled ground tomatoes
½ cup water, divided
⅔ cup white sugar
¾ cup distilled white vinegar
1 teaspoon onion powder
½ teaspoon garlic powder
1 ¾ teaspoons salt
⅛ teaspoon celery salt
⅛ teaspoon mustard powder
¼ teaspoon finely ground black pepper
1 whole clove
1. Pour ground tomatoes into slow cooker. Swirl ¼ cup water in each emptied can and pour into slow cooker. Add sugar, vinegar, onion powder, garlic powder, salt, celery salt, mustard powder, black pepper, cayenne pepper, and whole clove; whisk to combine.
2. Cook on high, uncovered, until mixture is reduced by half and very thick, 10 to 12 hours. Stir every hour or so.
3. Smooth the texture of the ketchup using an immersion blender, about 20 seconds.
4. Ladle the ketchup into a fine strainer and press mixture with the back of a ladle to strain out any skins and seeds.
5. Transfer the strained ketchup to a bowl. Cool completely before tasting to adjust salt, black pepper, or cayenne pepper.
Big Flavors Rating: 4 Stars