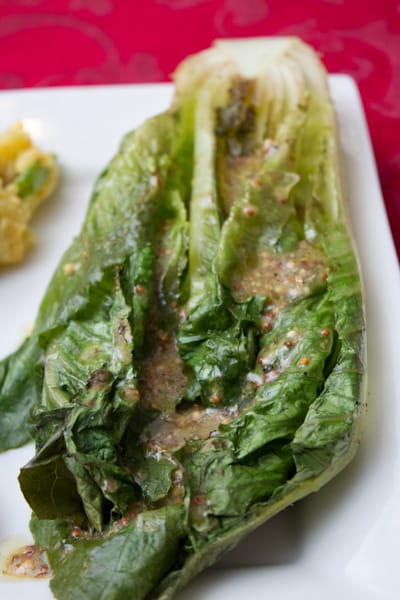 Grilled Romaine with Lemon Dijon Vinaigrette
This post may contain affiliate links. Thank you for supporting the brands that keep me creative in my tiny kitchen!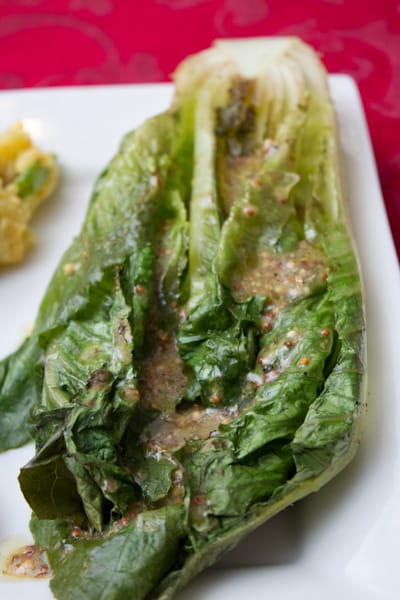 We wanted to fire up the grill one last time this year, and instead of a traditional salad, we cut some romaine hearts in half and grilled them quickly just to get some nice char marks on them. For dressing, I mixed some lemon juice and grainy dijon with salt and pepper, and whisked in a stream of extra virgin olive oil until it was a nice consistency. My in-laws thought that grilled salad sounded really weird, but this won them over!