This post may contain affiliate links, which won't change your price but will share some commission.
My husband was home for salad o'clock lunchtime, so I asked if he wanted to get in on the giant salad action. He was pretty happy with the results!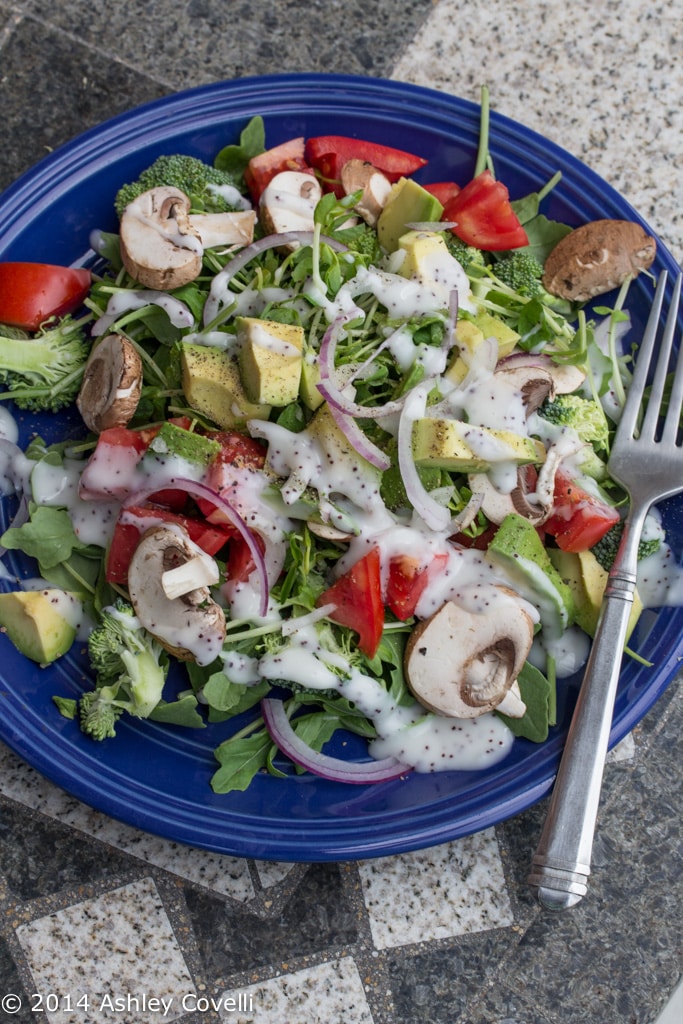 This mix reminds me of the things I liked to grab from the salad bar as a kid when I would go out to eat with my grandparents. I always went for the poppy seed dressing because it was so sweet and delicious.
I used Brianna's Poppy Seed Dressing this time, which I love, but I've been eyeing some recipes for making a homemade version. I'm definitely going to try that out soon!
For the salads, I piled on some baby arugula, pea shoots, chopped heirloom tomato, thinly sliced red onion, broccoli florets, chopped avocado and sliced baby bella mushrooms.
I sprinkled on a little gray salt, freshly cracked black pepper, and the poppy seed dressing.The creaminess of the avocado was awesome with the dressing, and there was a lot of crunchiness from the broccoli. It was big and hearty and totally hit the spot!
Big Flavors Rating: 4 Stars