This is one of the recipes that I've been developing with a friend of mine for a new project. I'm going to make the big announcement in about a week and a half. It's pretty exciting stuff! This syrup has a lot of uses, and I can't wait to show them off! It's sweet, spicy and a bit sour, and totally rocks!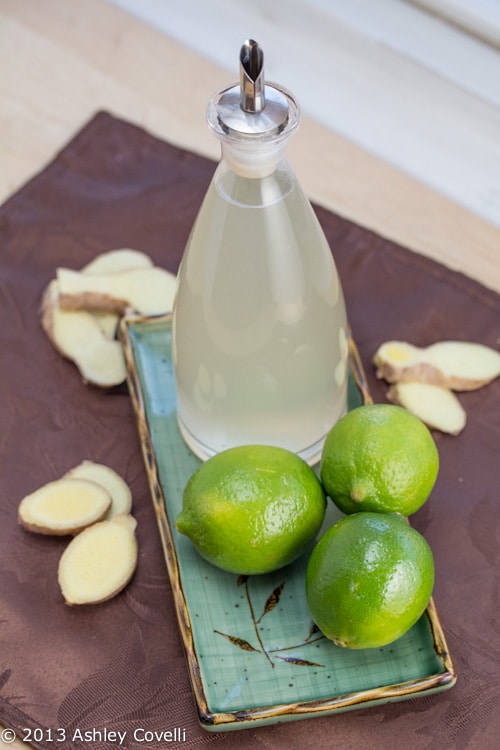 Ginger-Lime Syrup
The Domestic Mixologist
3 cups water
1 lime, washed and sliced into ¼″ thick rounds
4 inch piece of ginger
1 ¼ cups sugar
Storage vessel of choice (make sure it has a tight-fitting lid)
Fine mesh strainer
Peel the ginger – we like to use the back of a spoon to remove the papery skin. Slice the ginger into quarter-inch coins. You should have about ¾ cup total.
In a small saucepan, combine water, lime and ginger. Bring to a soft boil, reduce heat, and simmer for 20 minutes, stirring occasionally. Strain out the ginger and lime and return the liquid to the saucepan (you should have about 2 ½ cups). Add sugar and stir until it fully dissolves. Let cool to room temperature. Pour into airtight container. Store in the refrigerator.
Big Flavors Rating: 5 Stars