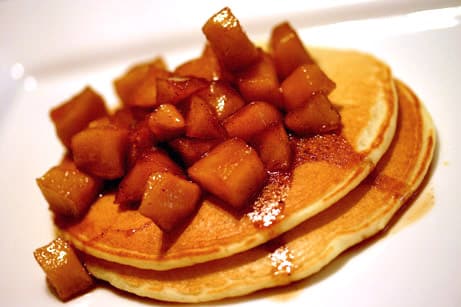 This post may contain affiliate links. Thank you for supporting the brands that keep me creative in my tiny kitchen!
This morning, I noticed that there were a few apples that needed to be used up. I decided to try to make an apple molasses compote as a topping for some pancakes and give Dino a break from being the weekend breakfast chef. It turned out really well.
Sometimes the best recipes are put together with what you have laying around in your house!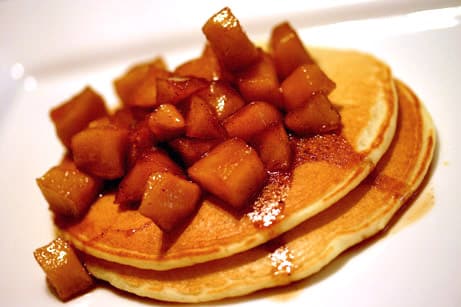 I'm guessing at the amounts here, so feel free to play around with them.
Apple Molasses Compote
3 apples, peeled and diced
1T butter
1t fresh lemon juice
2t molasses
1t cinnamon
1/2 t nutmeg
pinch salt
Melt butter in a saucepan.
Add apples and sauté for a few minutes without browning them.
Add the rest of the ingredients and cook over medium-low heat until soft, stirring occasionally.
Serve on top of freshly griddled buttermilk pancakes.
Big Flavors Rating: 5 Stars