For the last round of cocktails, while the guys were enjoying their DM Old Fashioneds, I made a batch of Aztec martinis for the ladies. They're sweet, spicy and creamy…a perfect after dinner drink!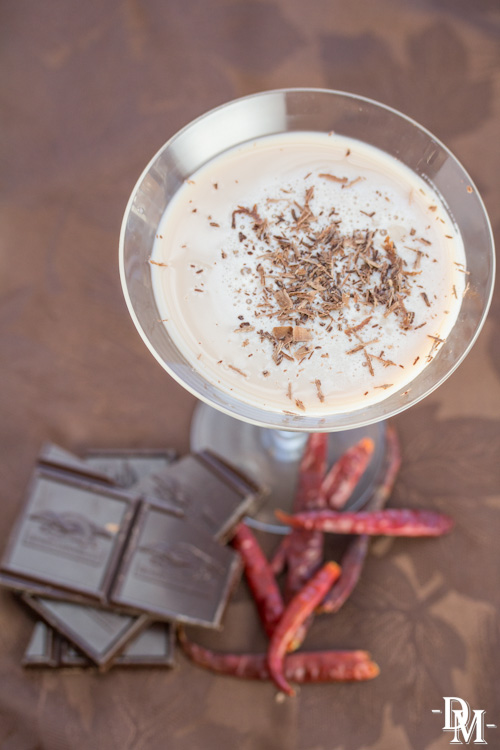 The Aztec
The Domestic Mixologist
1 1/2 ounces chile vodka
1 1/2 ounces creme de cacao
1 1/2 ounces whole milk or half and half
Ice
Bittersweet chocolate shavings
Pour chile vodka, creme de cacao, and whole milk over ice. Shake and strain into chilled martini glass. Garnish with shavings. Enjoy while fighting conquistadors.
Serves one.
Big Flavors Rating: 5 Stars