This stew is rich and hearty without the heaviness of meat. It's a really nice segue between summer and fall. It takes a bit of time to simmer away on the stove, but it's totally worth it.
We really enjoyed the brightness that the fresh herbs added - especially the mint. It really brought everything together.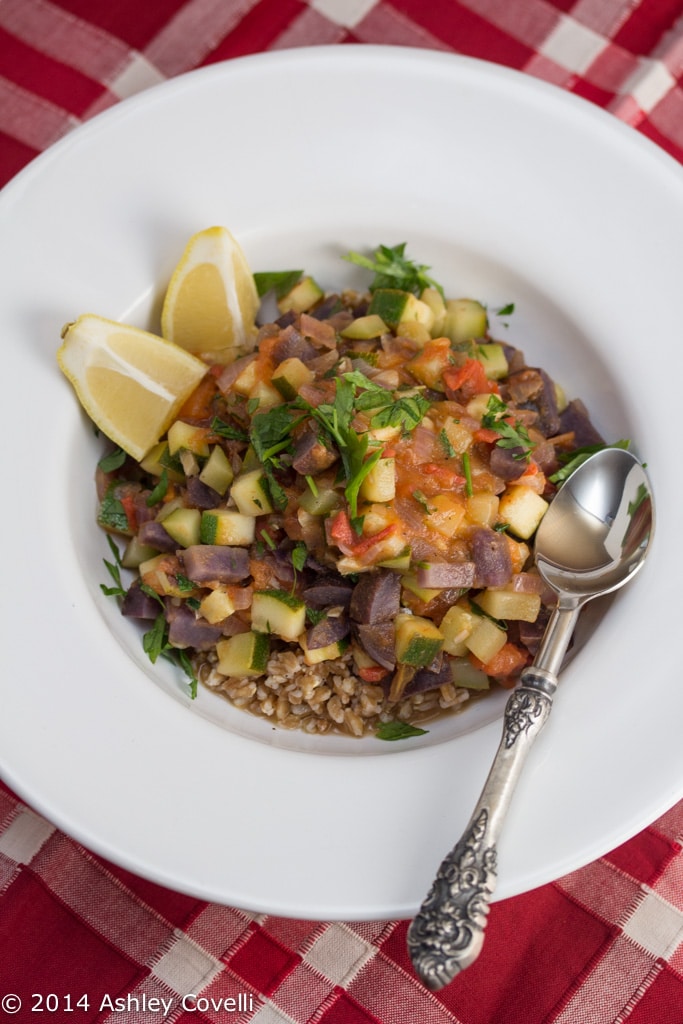 Just a note - the recipes from Blue Apron call for "1 bunch" of herbs, and that correlates to the size of the "bunch" they send if you're using their service (which I'm absolutely in love with!). I'd say their bunches are about 1-2 tablespoons.
10 Ounces Heirloom Tomato
6 Ounces Purple Potatoes
3 Cloves Garlic
1 Bunch Mint
1 Bunch Parsley
1 Lemon
1 Red Onion
1 Zucchini
2 Tablespoons Butter*
¾ Cup Pearled Farro
See Blue Apron for the full recipe.